The Chronicles of a Fleeting Prime Minister
N'er one to to stand idle verbally, Scott has stepped up his already furious pace, fine-tuned the art of the lightning pit-stop, several cities in a day as well, as despatching his myriad envoys to fulfil a frantic diary. A man it seems, who never sleeps, such is his dedication to listening, and hearing from regular Australians, and doing. Even the ones who ask "who the bloody hell are you?" Michael Sainsbury reports.
WHAT A relief it must have been for Australia's fourth shortest-serving Prime Minister to have gotten out of that infernal "bubble" of Canberra into the fresh Queensland air. Did we tell you he knows Mick Fanning's Mum?
Ah Queensland. A place where blokes eat pies, with their hands, and "down" beers. A place where "down" is a verb. A place where women ask the PM "who are you"? Women, of course eat meat pies too, by hand, and also down beers. It's just that Scott's people didn't seem to want them in his election campaign … sorry, his listening and hearing tour of the great northern state.
There was much confusion over Scott's decision to catch both his lovely blue bus, the ScoMobile, at the same time as the taxpayers' lovely grey RAAF VIP jet. When he was on the bus, he assured us he was on it and when he was off it, well you guessed it. This magnificent sleight of hand, driving and flying concurrently, had people soon asking, in awe, "where the bloody hell is he?"
"They seek him here, they seek him there
Those Frenchies seek him everywhere
Is he in heaven or is he in hell?
That damned elusive Pimpernel"
― Baroness Emmuska Orczy, The Scarlet Pimpernel
Indeed, those Frenchies were seeking him for the 100th anniversary of World War I where 60,000 Australians lost their lives, the only Allied leader to miss the commemoration (The Donald was sort of there, sort of not). Instead, they got the Great Victorian Hope of the National Party, Veterans Affairs Minister Darren Chester.
For Scott has already discovered, so early in his prime ministership, a way to be everywhere and nowhere — a move aimed at hanging in there to achieve his next two milestones, conducting a sovereign bond issue to pay off Assistant Treasurer Stuart Robert's home internet bill and becoming Australia's fifth shortest-serving Prime Minister,
To do this, he must outsource some of the more tedious of prime ministerial duties; things like leadership. And ideas. So it is that Treasurer Josh has just sallied forth with the great idea of securitising small business debts; putting the taxpayers on the hook for borrowings the banks won't touch.
Meanwhile, Energy Minister Angus Taylor has come up with the brilliant idea of bringing back the Spinning Jenny, sorry, building a new coal-fired power plant. As banks won't touch new coal either; too risky, too dirty, too expensive, Angus is keen to have taxpayers fund it. Great idea!
The team is hearing, the team is listening, the team is doing … for the coal lobby.
And now, having sent The Wrecker to remote Aboriginal communities, and Barnaby to the country – and let's not forget Malcolm to Bali and Darren to France – Scott is now despatching Emeritus Prime Minister Johnnie Howard to the annual dialogue with the Chinese in December.
"Scott, nǐ zài nǎ li (你在那里)"?
Scott never sends a minister away. He likes to keep them close. Johnnie the Man of Steel, once leery of China, has discovered – like the veritable conga line of former PMs, deputy PMs (that's you Mark Vaile) and Foreign Ministers (Kevin from New York) and Beijing Bob Carr in situ – that China is, well, a nice little earner.
"So where the bloody hell is Scott?

"He's in Melbourne.

"Really? They don't really want him down there … not with his poll numbers.  They're worse than Matthew Guy's!"

"They do now. Terror attack and some dodgy Chinese deal. All Bill Short-odds fault. He's from Melbourne."
Last time Scott of the Cronulla Sharks was in Melbourne he was very confused by the Australian Rules Final. Lots of unpenalised forward passes, he was heard to mutter. Bill Shorten was indubitably to blame.
Taking brief respite from his national hearing, listening and doing tour, Scott popped over to see Indonesian President Joko Widodo to not consummate the Free Trade deal. Emerging from the meeting, he declared to the eagerly awaiting press that he would continue to endorse Bunnings' charity sausage sizzles "whether the onions are on top, or underneath."
It was a fair dinkum "onya" moment which really put foreign policy in its place.
Singapore: Moments after stepping out of a top-level meeting with Indonesian President @jokowi, Prime Minister @ScottMorrisonMP says he'll continue to support Bunnings' charity sausage sizzles "whether the onions are on top, or underneath." https://t.co/5z0OnTFEU0 #ASEAN2018 pic.twitter.com/FBaFdT2oPx

— 7NEWS Melbourne (@7NewsMelbourne) November 14, 2018
As Scott resumes his lightning trip around the world's largest island (not election campaigning at all), he will next land in Japan to meet Japanese Prime Minister Shinzo Abe in Darwin.
It's beginning to look like he would prefer to be back running Tourism Australia, such is his enthusiasm for national travel, showcasing Australia's best such as downtown Rockhampton, the Beefy Bakery and Mick Fanning's Mum.
But first, he might have to find all those pesky, missing advertising tenders which preceded his sudden exit.
Where the bloody hell are they?
————————-
Want to catch up on past episodes of the Chronicles of a Fleeting Prime Minister? Episode I here; Episode II here, Episode III here, Episode IV here, Episode V here and Episode VI here. 
Michael Sainsbury is a former China correspondent (now based in South-East Asia), with more than 20 years' experience writing about business, politics and human rights across Australia and the Asia Pacific.
You can contact Michael on [email protected]
You can also follow him on Twitter @sainsburychina.
Public support is vital so this website can continue to fund investigations and publish stories which speak truth to power. Please subscribe for the free newsletter, share stories on social media and, if you can afford it, tip in $5 a month.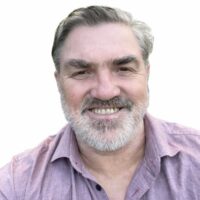 Michael Sainsbury is a former China correspondent who has lived and worked across North, Southeast and South Asia for 11 years. Now based in regional Australia, he has more than 25 years' experience writing about business, politics and human rights in Australia and the Indo-Pacific. He has worked for News Corp, Fairfax, Nikkei and a range of independent media outlets and has won multiple awards in Australia and Asia for his reporting. He is a fierce believer in the importance of independent media.