The Chronicles of a Fleeting Prime Minister
The healing has passed. What was old is young again; refreshed, enlivened. The winter of discontent is behind us and the lush, green shoots of springtime have sprung. Michael Sainsbury reports on Scott Morrison and The Renewables.
From the moment the third Coalition Prime Minister in five years began his quest to slay the record books as Australia's fourth shortest prime minister, "Next Generation Government" has been his call to arms.
So it is that Scott has gathered together a brand spanking new team, well perhaps not entirely brand spankingly new, but a crack team nonetheless, a team to intrepidly pursue fair dinkum government, The Renewables.
Fresh faces like Christopher Pyne, Mathias Cormann, Greg Hunt and Peter Dutton have been thoughtfully shuffled about a bit and showcased to voters afresh to strut their stuff for the big task ahead, staying in office.
The Minister for News Corp, Mitch Fifield, may remain steadfastly in-portfolio, but in the wake of the ABC debacle this week he has embarked upon a full and fair investigation into claims of political interference in the national broadcaster. Effectively an inquiry into himself, and his department, it is likely to hand down undisclosed findings of absolute propriety.
Another fresh face, Greg Hunt, the face of moderate Victoria, undaunted by party-room repudiation of his bid to fill Julie Bishop's old shoes as deputy leader – alas trumped by fresh new Treasurer Josh Frydenburg – has been rewarded with the Health portfolio and the triumphant MyHealth project, which has managed to keep 25 million of the 26 million Australians from opting out.
Next generation means renewable and Mr Renewables himself, Angus Taylor, heads up the Energy portfolio.
Straight out of the gate, before The Healing was even over, the new Energy Minister declared in Question Time: "The (RET) target reaches a peak in 2020 and we will not be replacing that with anything."
Coupled with a strong commitment to "Fair Dinkum Power" (FDP) as opposed to Non-Fair Dinkum Power (NFDP), Taylor's bold "not anything" climate policy holds true to long-standing party values.
Renewed too in his old role as Finance Minister is Mathias Cormann. The dependable Cormann has only had one minor slip-up, when, for the first time in a media appearance in four years – in an interview with the fresh new face in the Sky News After Dark line-up, Mick Taylor from Wolf Creek – he forgot to say, "It's all Labor's fault".
"The Colonel" Christopher Pyne is the fresh face to be photo-opped around tanks and aircraft as Minister for Defence and Steve Ciobo has been rewarded Minister for Defence Industry, having made huge strides last week when the TPP-11 passed the House of Reps. Steve used to be Trade Minister.
While it may be true that the government's own forecasts show this trade pact will only have a minor effect on the economy, it is a cutting-edge deal for multinational jobs and growth.
At the very vanguard of corporate welfare, the TPP returns strong dividends to the Liberal Party's business lobby supporters and donors which should generate significant funding for the election campaign.
Moreover, multinationals will now be able to sue the Australian government if there is a policy change they don't like, such as wage increases or a gas extraction ban. Matching these generous ISDS provisions are patent protections for Big Pharma designed to keep their drug prices high. And of course, there are the labour market testing provisions which should continue to keep a lid on wages.
The new Minister for Industry, Science and Technology, Karen Andrews has been completely renewed. Some people, when her name has cropped up, have asked, "Who?". But Dr Who herself is a woman now. This is a another sign of the government's commitment to women, putting our very own Dr Who in such a key portfolio.
Further to emphasise the Coalition's fervent commitment to gender equality, Scott has appointed Melissa "Mt Tom" Price as Environment Minister. Once conjoined in their vast symmetries, the Energy and Environment portfolios have now been rent asunder. But this is in line with the central plank in the PM's suite of policies: not being Malcolm Turnbull.
Scott had realised that among the raft of outstanding candidates he had amid the deep bench of thoughtful policy minds outside the previous Cabinet room, Melissa was screaming out for this environment job.
Her electorate of Durack takes in the top half of Western Australia, the Kimberleys and all that. It is the world's single largest electorate and among the qualifications in Melissa's CV is a stint working for a resources company owned by Japanese coal group Mitsubishi.
Healing and commitment to renewables were on very public display this week too when Scott offered a next-gen solution to the Australia Day debate – a separate day for Indigenous Australians. This initiative is likely to be ringingly endorsed by Scott's own voters in Cook, Australia's whitest electorate.
Further to reconciliation, The Wrecker, as the Envoy for Indigenous Affairs has been on a tour of the outback this week reconciling up a storm and even finding time to make a blistering attack on the ABC, demanding to know, "Whose side are you on?'"
Scott resisted appointing Barnaby Special Envoy for Women, which would have been an opportunity for unbridled reconciliation, but Barnaby has been fundamental to the process of renewal by keeping his head low.
Now it remains, now that The Healing and The Renewal have seamlessly passed, for the ScoMo-ment to turn to policy and legislation. And what a start it has been. Pioneering the imminent avalanche of policy, and in brisk and decisive response to the Strawberries Terrorism Crisis, the government has announced its intention to introduce a new offence of "recklessly contaminating fruit".
———–
Michael Sainsbury is a former China correspondent (now based in South-East Asia), with more than 20 years' experience writing about business, politics and human rights across Australia and the Asia Pacific.
You can follow Michael at Little Red Blog or on [email protected]
Not Gonski yet: ScoMo, schools, tools and the battle for Wentworth
Public support is vital so this website can continue to fund investigations and publish stories which speak truth to power. Please subscribe for the free newsletter, share stories on social media and, if you can afford it, tip in $5 a month.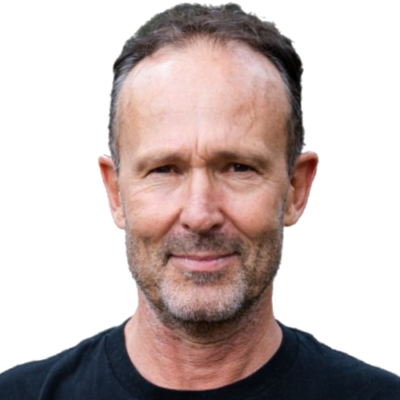 Michael West established michaelwest.com.au to focus on journalism of high public interest, particularly the rising power of corporations over democracy. Formerly a journalist and editor at Fairfax newspapers and a columnist at News Corp, West was appointed Adjunct Associate Professor at the University of Sydney's School of Social and Political Sciences.