The Chronicles of a Fleeting Prime Minister
It used to be that when you knocked a man's brains out he would just die, and that would be it. But now they rise from the dead with twenty fatal head wounds and push Kings (and a Queen) off their thrones. ScoMo's bard, Michael Sainsbury, ponders what witchcraft this is that the most miserable ghosts of all, consumed by ambition, once again stalk the corridors of power.
"There is no way I'm going to be hanging around like an embittered Kevin Rudd or Tony Abbott – well, seriously, I mean, these people are just sort of like miserable, miserable ghosts."
Malcolm Turnbull, 2018.
"Ay, and since too, murders have been perform'd
Too terrible for the ear; the times have been,
That, when the brains were out, the man would die
And there an end; but now they rise again."
Macbeth, Act III, Scene IV.
Shakespeare, 1606.
When Lord Malcolm of the Harbourside,
Took his aim true and fair,
At the conga line of Macbeth's heirs.
That are, we know Australia's most
Beloved former Kings (and Queen).
All those who knifed in deadly night,
The leaders they had promised might
And fealty forever,
The "'miserable ghosts", Lord Malcolm said,
Without ironic wit, one bit.
For Malcolm too, had been Macbeth himself,
And now, like those before, had been a Banquo made.
And so they came to Canberra's castle, the very seat of Kings,
But only one fair queen, amongst these miserable ghosts,
One by one to haunt the very Parliament that crown'd them,
But it was by knife they all had seized the throne,
For the better said they, for their dear subjects
In the party rooms.
And so they gathered, most all in their white pallor,
On Canberra's cold spring day.
Amongst them Two Volumes Kevin,
For so important he, was King not once but twice;
Slain by his brutal Brutus the Bloody Red Queen,
Now Julia the friendly ghost.
For with considerable verve Kevin could not be fully smote,
Return'd, did he, to mount his throne once more,
With bloodstained hands this second time and gore.
The ballot box would do him in,
That weapon strong and true,
But oft forgot by Kings who plot.
Such is the fate of that miserable lot.
The Wrecker Tony, then would wield
His fearsome axe at sense and sensibility
Offending many across the land
Until his lords did rise and turn his axe upon him.
But he a ghost most miserable made,
His wailing and disturbance hurt the ears
And eyes and hearts of all,
Frustrated in the grave he did by night whisper
Poison in the ears of those who would serve Lord Malcolm,
Lords Dutton, Fifield and from afar Matthias,
Turned his coat and black'd his heart,
And in the end, into the harbour, Malcolm he was tossed.
Australia's latest Macbeth then Banquo made.
And Lo, it seems Lord Malcolm has himself returned
With Lucy, always by his side,
No shiv'ring in the harbour now but sent to warmer climes,
To stand and sing the praises of the mad King Scott.
This series of such strange events,
Barely 'ere the Castle once impregnable of Wentworth lost.
Has stirred the ghosts most troublesome of the lot.
The Wrecker once again the halls of power stalks
And with him Barnaby, who did the regions once rule,
What witchcraft this? That both presume they can alone rise once more, as Kevin did,
But while they wait and whine and howl.
One volume more,
From King Kevin's ghost ( at least) for sure.
——————-
Want to catch up on past episodes of the Chronicles of a Fleeting Prime Minister? Episode I here; Episode II here, Episode III here, Episode IV here and Episode V here.
Michael Sainsbury is a former China correspondent (now based in South-East Asia), with more than 20 years' experience writing about business, politics and human rights across Australia and the Asia Pacific.
You can contact Michael Sainsbury on [email protected]
You can also follow him on Twitter @sainsburychina.
Public support is vital so this website can continue to fund investigations and publish stories which speak truth to power. Please subscribe for the free newsletter, share stories on social media and, if you can afford it, tip in $5 a month.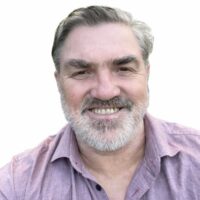 Michael Sainsbury is a former China correspondent who has lived and worked across North, Southeast and South Asia for 11 years. Now based in regional Australia, he has more than 25 years' experience writing about business, politics and human rights in Australia and the Indo-Pacific. He has worked for News Corp, Fairfax, Nikkei and a range of independent media outlets and has won multiple awards in Australia and Asia for his reporting. He is a fierce believer in the importance of independent media.