The Chronicles of a Fleeting Prime Minister
The ScoMo-ment, Episode II: Scott prevails for another week, consolidating his drive to not become Australia's fourth shortest prime minister. Michael Sainsbury reports as the by-election battle for Malcolm Turnbull's seat of Wentworth heats up.
THIS WEEK, there was a small ray of light for all those who thought that bi-partisanship had disappeared from Australian politics, exterminated by the factional Daleks.
These killing machines – for so long such successful brutal enforcers of the Australian Labor Party that the Liberal Party decided to build some of their own – although prototype, NSW Liberal moderate El Capo, former State Minister Michael Photios, appears to be malfunctioning with his candidates both going rouge and missing their marks.
As these things do, the bipartisanship came from left field, actually moderate-field, by way of one Davendand Sharma, The Carpetbagger from Turramurra who is now the candidate for its eastern suburbs jewel, the Division of Wentworth.
So thrilled was young Dave even to be in the contest after the former Prime Minister-in-waiting threw his considerable weight behind a female, any female, that Sharma, as he alighted from the good chopper Bronwyn Bishop (well you try navigating Google maps from the leafy upper north shore to the eastern 'burbs), he was bearing a very special gift for Labor candidate, Tim Murray, and, especially, Independent candidate, Licia Heath.
It was a framed copy of his May, 2018 op-ed in the Sydney Morning Herald, a newspaper stricken with the publishing equivalent of anorexia. It reveals that Sharma, obviously not realising it at the time, had early onset Foot-in-Mouth disease that has plagued the very man who wouldn't back him for pre-selection.
"Most school assets – the buildings and infrastructure – are used only during school hours, or roughly 15 per cent of the time," Sharma wrote.
"School employees and teachers are similarly underemployed, working hours closer to three-quarters of a regular full-time job."
To riff on the PM's famous Australian tourism ad jingle, this piece falls squarely into the "what the bloody hell was he thinking" oeuvre. It's hard to know where to start with the factual errors and a complete failure to mention actual students, but thematically it was most ungratefully ungracious to effectively bag the teachers at Turramurra High School who helped him to a perfect TER score of 100.
Those teaching his three daughters are doubtless at home this afternoon, after their part-time work day, sharpening their pencils for parent-teacher night in case an opportunity to thrust one into Dave's eye, or temple, came up. Young Dave didn't stop there, revealing his opposition to Gonski 2.0, whose implementation is planned to be front and centre of the Liberal Party's electoral campaign next year. Showing just how confused things are inside the Liberal Party, David Gonski (who we suspect has a number of clones, so ubiquitous is he) endorsed Sharma.
For the second time in just a week, following a panicky announcement of the Royal Commission into Aged Care Quality and Safety, the former PM-in-waiting, bowling over a few pesky constituents along the Bondi boardwalk this week – hoping to find some training wheels that would darn well work – was spooked into a major policy announcement to try and cauterise the damage: a $4.6 billion schools package.
Those who understand the vagaries of Sydney electorates – and Sharma does not yet seem to be amongst them – will know that education is front and centre in Wentworth and Bradfield (ironically where Sharma lives). That's why schools campaigner, Heath, is running and Murray, whose mobile phone selfie skills need some sharpening up, said aboard his Uncle John's boat yesterday: "education will be a big thing in this election". Murray and Heath are campaigning for a new public high school in the electorate.  After years of closures and consolidation, there is only one – Rose Bay College (the former Dover Heights Boys High) – and it's chock-a-block compared with 15 private high schools. Distracted by his wobbly training wheels, Morrison crucially dropped the ball and didn't mention this hot-ticket issue.
Malcolm, or Lucy, or his mates, or all of the above, have been leaking like a Siev X, making it clear an education deal with Catholic and independent schools was in the bag when the Turnbulls vacated The Lodge. So it's been in Morrison's back pocket and he's been forced to whip it out. The devil's in the $4.6 billion detail of course — it also includes a $1.2 billion slush fund for independent schools. Of course, it's still less than what the schools are asking for to maintain "current levels" but perhaps just enough to stop the general electoral suicide of having the Catholic schools, who educate about one third of our children, campaigning against him across the nation.
But really, we should be truly grateful to have this wunderkind Carpetbagger amongst us, a man who was able to teach himself so well, he topped the state.
Little wonder then that Morrison has quickly switch-flicked and become The Carpetbagger's biggest fanboy gushing words that one, really, doesn't need to hear from the nation's leader.
"He is one of the few blokes who can walk into the room and pretty much be the smartest person in the room," Scott, who had been in rooms with young Dave, said. Apart from that comment being a bit "eeewww" we also wonder if Scott has polled the 210 pre-selectors who spent close to six hours in a room with Sharma last week. If only Rove still had his show so we could find out if Dave would be the man (at least this week) Scott would turn gay for.
It's not just Morrison that Sharma appears to have mesmerised but prominent "independent" candidate, Kerryn Phelps, former Australian Medical Association chief and high profile gay marriage campaigner. Indeed, she is now married to her wife Jackie Stricker-Phelps who by some accounts is her enforcer on the phone.
When she announced her candidacy on Sunday, she said people should put "Liberals last", when she cleverly gatecrashed a planned door stop by Morrison, leaving the hapless Sharma inside looking plenty dazed and confused as he belatedly read the memo on his phone that Morrison has changed plans.
The Grey Nurse of Double Bay then showed off her dazzling flexibility with a perfectly executed backflip, announcing she would now put the Libs as second preference on her how-to-vote card, stunning the crowds. Perhaps Dave is the man she would turn straight for?
Will the Libs – who see her as their greatest threat – return the favor allowing other rivals to paint her as "pro-Liberal" in an election where the party is very, very whiffy? Labor's candidate surf lifesaver, Tim Murray, must have Phelps worried but we would encourage Tim not to panic. Try chasing right wing liberal votes by appearing in his budgies. There's already enough excitement in Wentworth as it is.
Stay tuned for Scomo-ment Episode 3!
—————–
Michael Sainsbury is a former China correspondent (now based in South-East Asia), with more than 20 years' experience writing about business, politics and human rights across Australia and the Asia Pacific.
You can follow Michael at Little Red Blog or on Twitter@sainsburychina.
Public support is vital so this website can continue to fund investigations and publish stories which speak truth to power. Please subscribe for the free newsletter, share stories on social media and, if you can afford it, tip in $5 a month.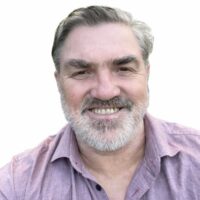 Michael Sainsbury is a former China correspondent who has lived and worked across North, Southeast and South Asia for 11 years. Now based in regional Australia, he has more than 25 years' experience writing about business, politics and human rights in Australia and the Indo-Pacific. He has worked for News Corp, Fairfax, Nikkei and a range of independent media outlets and has won multiple awards in Australia and Asia for his reporting. He is a fierce believer in the importance of independent media.