A review of NSW's energy transition released today says shutting Australia's largest coal-fired power station, Origin Energy's Eraring, in 2025 would lead to reliability gaps. Callum Foote reports on a stunning reversal of politics.
The NSW Labor party is backing a report's recommendation to keep Australia's largest coal-fired power plant open, while Liberal politicians call for increased investment in renewable energy to cover the gap.
The review, by energy consultant Cameron O'Reilly, has found that it is "doubtful" that the NSW government's Energy Co could deliver the transmission infrastructure necessary to fill the reliability gap left by Eraring's closure with renewable energy.
"With the amount of notice given on Eraring's closure, it is reasonable to seek more time," the report said.
the coal lobby has been pushing the government to subsidise Origin to stay open
In 2017 Origin moved the closure date forward by 7 years, with CEO Frank Calabria saying at the time that "the economics of coal-fired power stations are being put under increasing, unsustainable pressure by cleaner and lower cost generation, including solar, wind and batteries."
What's the cost of closure?
There are questions surrounding the cost to the taxpayer in keeping the plant open.
According to NSW Energy Minister Penny Sharpe, "The check-up makes it clear that the case for Origin Energy to extend its time frame for phasing out Eraring is there."
"I know everyone wants to put a figure on it but that's not where we are at," she said.
I can't give you a time and I can't give you a cost.
While former treasurer Matt Kean's $3 billion per year price tag is a bit far-fetched, being based on export coal prices from 6 months ago, energy experts at Clean Energy Finance, an independent think-tank, predict that keeping the power station open could cost taxpayers between $200 and $400 million per year.
According to energy expert Tim Buckley, "Premier Minns has said categorically he does not want to keep any coal-fired power. Plants running a minute longer than absolutely necessary."
"We would like to see the government evaluate the cost of all the options, rather than this bullshit firestorm," Buckley said in reference to calls for the continuing operation of the plant.
According to Buckley, "the coal lobby has been pushing the government to subsidise Origin to stay open despite Origin's protestations that they don't like losing money."
All Fossils Go? Tanya Plibersek new coal mine approval due Friday
Leaving it to the last minute has also significant consequences on the price of coal Eraring would have to pay, and therefore the price of energy passed on to consumers "They don't have a coal supply agreement in place" says Buckley "So they have to buy coal $235 a ton while their competitors are all buying coal in New South Wales at 50 to 100 bucks a ton."
Additionally, Origin has $250 to $350 million a year maintenance capital expenditure that has to be paid for by someone.
Buckley recommends the government consider a staggered closure over the course of a year, similar to AGL's closure of Liddell.
Consultants report
Labor appointed Cameron O'Reilly, former CEO of the now-defunct Energy Retailers Association of Australia (ERAA), the peak industry body representing retailers of electricity and gas in Australia's energy markets, to conduct the report.
O'Reilly also served as a director of Aurora Energy and, more recently, the lead of the NSW Government's Energy Division within the Planning Department.
The Minns government paid the consultancy firm O'Reilly works for, Marsden Jacob Associates, $217,000 to conduct the review.
While the report has found that renewable energy generation and transmission infrastructure are not ready to fill the reliability gap left by Eraring's closure, a recent review by the Australian Energy Market Operator (AEMO) found otherwise.
Media reports suggested that keeping Eraring online was the answer to reliability issues, but AEMO found last week that the pipeline of renewable energy projects would be enough to fill any gaps left from closing the power station.
"A much larger pipeline of proposed generation and storage projects – totalling 173 GW of VRE and 74 GW of dispatchible resources (including battery, pumped hydro, and other technologies) – demonstrate the opportunity for the market to respond to emerging reliability gaps, if projects are developed in a timely manner," the AEMO report reads.
Eraring production
Eraring produces 2.6GW of power annually.
According to Nature Conservation Council Acting CEO Dr Brad Smith "AEMO's report shows the reliability standard of 99.998% will be met in NSW after Eraring coal power station closes in 2025 so long as existing government schemes are implemented in a timely way."
"There is a huge 248 gigawatt (GW) pipeline of proposed clean generation and storage projects, and the grid operator's report emphasises the urgent need to get that pipeline flowing to bring down prices and ensure households have reliable power," Smith continued.
According to Tim Buckley, NSW may face reliability issues only because of the current reliance on ageing coal-fired power stations "While AEMO's projections show that, in the absence of accelerated delivery, some gaps in reliability will arise over the coming decade, this is a result of the retirement of 62% of Australia's end-of-life coal power clunkers by 2033."
In 2022, forced outages at Australia's ageing coal power fleet left the grid short of forecasted coal generation capacity for nearly a quarter of the year.
In fact, with the current pipeline of renewable energy projects, NSW should remain above the 99.98% reliability standard out to 2032.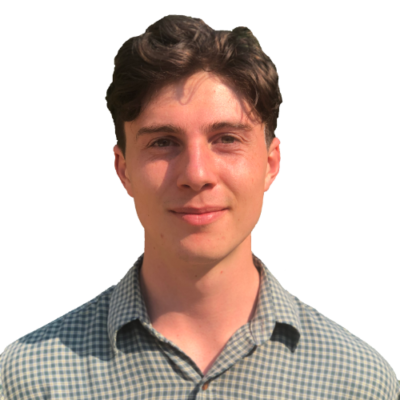 Callum Foote is a reporter for Michael West Media.
Callum can be contacted on [email protected]