Mainstream media is lobbying to keep Australia's largest coal plant, Eraring, open for 'reliability'. Origin wants it closed. What's the scam?
The scam is it will cost taxpayers $200m to $400m to keep Eraring open, AEMO says we can get there with renewable energy, and 'old clunker' coal plants the the reason for unreliability in the grid, not the solution.
The Australian Energy Market Operator's (AEMO) 10 year reliability outlook for the National Electricity Market was released this week, underscoring the need to expedite renewable energy transmission, storage and generation infrastructure. 
AEMO's projects show that as things currently stand, there will be some gaps in energy reliability over the coming decade, as a result of the retirement of 62% of Australia's coal generators by 2033.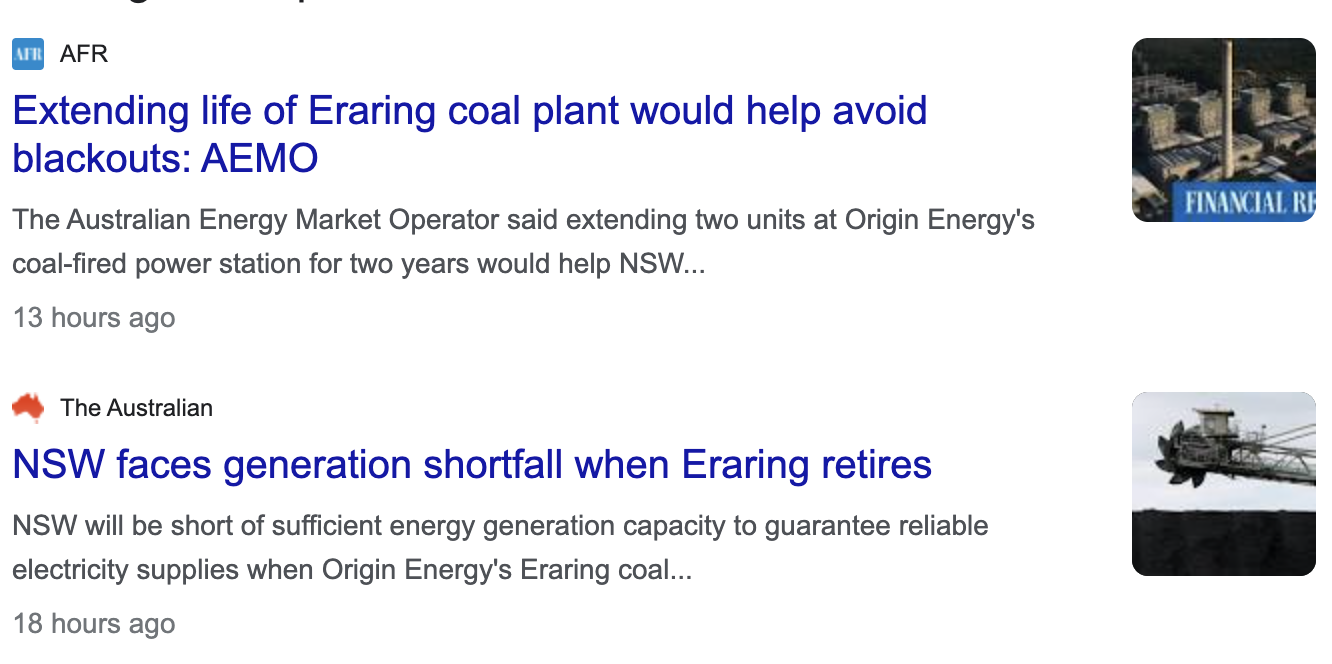 Despite alarm in the finance press over the closure of coal plants, according to Tim Buckley, director of independent energy finance think tank Climate Energy Finance "forced outages at Australia's ageing coal power fleet left the grid short of forecast coal generation capacity for nearly one-quarter of the year."
AEMO explicitly confirms that risks to supply can be adequately addressed by the state and federal government renewable energy transition initiatives currently underway.
These include the Federal government's $20 billion Rewiring the Nation Fund.
Instead of a focus on the capacity of renewable energy generation to address the forecasted gaps, the AFR has instead chosen to cover AEMO modelling regarding the effects of extending the life of Origin Energy's Eraring coal-fired power station.
Eraring owner Origin Energy informed regulators last year that they would close Australia's largest coal plant in late 2025.
Keeping Eraring open would close the forecasted reliability gaps, yet there are concerns regarding the capacity of the ageing generator. And the cost to NSW taxpayers says Tim Buckley is likely to be north of $200m a year.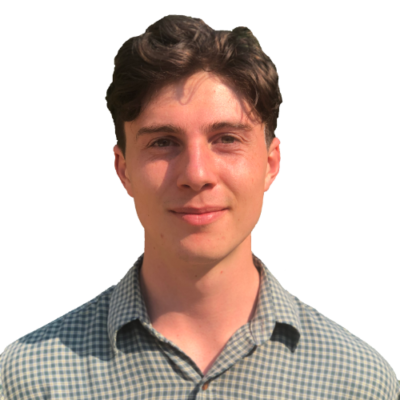 Callum Foote is a reporter for Michael West Media.
Callum can be contacted on [email protected]