The Chronicles of a Fleeting Prime Minister
What a stroke of foreign policy genius to channel Donald Trump and Paraguay's president Mario Abdo Benitez San Cristobal Ramirez in shifting Australia's embassy to Jerusalem. Even trumping this, as the party veers towards the watershed Wentworth by-election this weekend, Team ScoMo voted for Pauline Hanson's "It's okay to be white" anti-reverse discrimination motion in the Senate. What is the secret of their success? Have they been signed up for a life-changing course of vitamin elixirs by Assistant Treasurer Stuart Robert? Is it Stuart's Special Elderberry & Catnip Tonic with Essence of Dill? Or is it ScoMo's Prosperity Doctrine?
On October 11, 1521, Pope Leo X handed King Henry VIII the rare title of Defender of the Faith. Unfortunately, that did not work out so well for Leo as, only nine years later, the King of England set up his very own faith, the mighty Church of England. Yet, almost 497 years later, Australia's fourth shortest serving Prime Minister and beloved fair dinkum man of the people, Scott Morrison, has not only seized the title for himself, he has upgraded it to Defender of the Faiths.
Heavy is the head that wears the Crown. On a rails-run to becoming Australia's fifth shortest serving PM, Scott was cruelly tossed into the fray to defend the Faith of Horse Racing, which he did valiantly. Thence embroiled to defend the Great Faith of Coal against the heathen incursion of an IPCC report riddled with errors and rightly debunked by trusty environment minister, Melissa "Mt Tom" Price, as "drawing a long bow", he prevailed again against the Forces of Greenness.
Scott's own chosen brand of faith is at the centre of all things, and that is Prosperity Doctrine. Prosperity Doctrine, a doctrine dear to Pentecostalists, is a view of the Gospels which equates faith with financial success. So it is that projecting gambling to the world via Opera House ads for a race sponsored by one of the Liberal Party's biggest donors, TAB, is justified by faith … and perhaps just a little by Rupert Murdoch's media and Alan Jones.
So it is too that Stuart Robert's $38,000 home internet bill, Stuart's $239,493.27 "printing and communications" bill, including $71,318.15 in "e-materials", and presumably Stuart's deep-value $16,880 bill for "personalised letterhead stationery", are justified by faith. Not to mention Stu's personal enterprises such as his facelift and vitamin elixir business Cryo Australia.
Now that Scott has declared Australia may move its Israel embassy to Jerusalem, a move also dignified by the imprimatur of Guatemalan president Jimmy Morales Cabrera, the Indonesians are up in arms. Australia's exports to Indonesia are worth $8.6 billion a year while exports to Israel, at $216 million, are closer in magnitude to Stuart Robert's home internet bill. Yet Scott held fast, despite the objections of Hamas and Bill Shorten, because the prosperity of the Liberal Party is at stake.
Scott's canny nose for a political opportunity – as keen as Stuart's nose for a taxpayer dollar – began twitching this week after bits of the government's inquiry into religious freedom, which had been gathering dust in the in tray of both Scott and his beloved predecessor Malcolm (who could forget that comforting arm around the shoulder – like Brutus kissing the hand of Caesar), were leaked.
Scott burst out of the gate, beaming, as he declared that schools already had the right to discriminate against gay students and teachers. This brought a mixed reaction from the electors of Wentworth but Scott turned short-term adversity into triumph by tossing 70 years of foreign policy on its head with his Jerusalem embassy Captain's Call. Wentworth is 13 per cent Jewish after all, matching perhaps its LGBTI constituency.
No doubt Scott is being closely guided by his new Principal Private Secretary, Yaron Finkelstein, a former advisor to Prime Minister Emeritus Johnnie Howard and lobbyist with Crosby Textor; a sort of Karl Rove, or "Scott's Brain" if you like, who is described in lobbying circles thus:
"An avid practitioner of the edict that political operatives should be rarely seen and never heard, Finkelstein has flown under the radar in politics for some time. This, however, has not impeded him in becoming one of the top campaign operatives in the country," according to a bio on the website of lobbying firm Advoc8.
"The Principal Private Secretary is a traditional term and may suggest a glorified diary manager. The reality is the role is highly tactical, working closely with the Prime Minister to ensure everything he does and says serves the Government's overall strategy. It also involves working closely with members of the Cabinet and backbench to ensure they're consistently 'on message'."
Scott's Captain's call is slightly blunted by that fact that Scott's candidate is neck-and-neck in the polls with Kerryn Phelps, who converted to Judaism, the faith of her partner Jackie Stricker. The Australian Jewish News calls her the "independent Jewish candidate".
Hence the need to bump up the Israel rhetoric (as Kerryn also believes in sciencey things like climate change which appeal to Wentworth voters — and she's a woman).
Born Devanand (not David) to Indian parents in Vancouver, Canada, before emigrating to Australia at the age of seven, Dave is a man. He is also chair of the soon to be listed Israel-based technology company, Shekel Brainweigh,  whose base is listed as Kibbutz Beit Keshet, Lower Galilee. That's pretty Jewish.
But this race is not just about religion, sexual preference and ethnicity, it is also about the mighty dollar. That is where Scott's chosen person, and his sudden One State Solution strategy, has the clear edge.
Dave saw off all sorts of down-at-heel candidates in the pre-selection process: the Business Council of Australia's Andrew Bragg, sister of The Wrecker, Christine Forster, and Sydney Institute director Katherine O'Regan. It's all about fundraising. Where Katherine was relying on an IOU from Gerard Henderson, Dave has the financial muscle of the Jewish business community in Australia's wealthiest electorate behind him.
With his eye on all this prosperity coming his party's way, the Defender of the Faiths is leaving little to chance. Scott has even pledged $2 million for the Good Burghers of Bronte to upgrade their Bronte Surf Club and $500,000 for a surf shed at North Bondi to house the surf-skis (but not a zac for the Tamarama Surf Club in between the two, which is falling apart, where Labor Candidate Tim Murray is president).
And what with a Jerusalem embassy now on the table, Stuart Robert may well have new digs when he takes his tours to the Holy Lands. In other news, former Foreign Minister Julie Bishop remains speechless.
———————
Want to catch up on past episodes of the Chronicles of a Fleeting Prime Minister? Episode I here; Episode II here, Episode III here and Episode IV here.
Michael Sainsbury is a former China correspondent (now based in South-East Asia), with more than 20 years' experience writing about business, politics and human rights across Australia and the Asia Pacific.
You can contact Michael Sainsbury on [email protected]
You can also follow him on Twitter @sainsburychina. 
Public support is vital so this website can continue to fund investigations and publish stories which speak truth to power. Please subscribe for the free newsletter, share stories on social media and, if you can afford it, tip in $5 a month.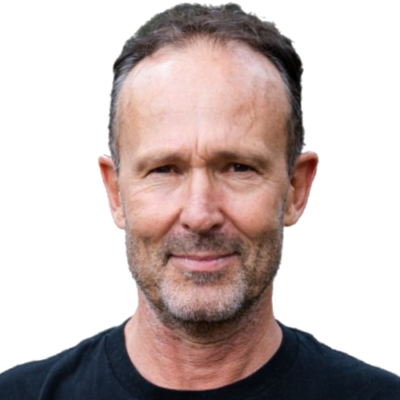 Michael West established michaelwest.com.au to focus on journalism of high public interest, particularly the rising power of corporations over democracy. Formerly a journalist and editor at Fairfax newspapers and a columnist at News Corp, West was appointed Adjunct Associate Professor at the University of Sydney's School of Social and Political Sciences.