The Chronicles of a Fleeting Prime Minister
And so they gathered in the usual place to war-game their latest policy move – in front of the tele watching Sky News.
It was here, beholding the Sky Oracle, where they could not only evaluate their personal media performances but also revel in the iniquity of their political adversaries while gaining unique inspiration on the way forward from Sky's panels of experts.
It is all going to plan for Team ScoMo. The long-handle in Longman had presaged the walkover in well-heeled Wentworth, and now the piece de resistance, a Labor landslide in Victoria.
Treasurer Josh Frydenberg nailed it today when he observed that the election loss was Labor's fault. Though other things played a part.
Once again, the Libs had wheeled out their WMD, Prime Minister Emeritus John Winston Howard, to exquisite effect. It had worked with Georgina Downer in Mayo. It had worked in Wentworth with Dave Sharma. And now in Victoria. Debt scares, Sudanese Crime Gang scares, John Howard apparitions, terror scares, immigration scares, scary scares and other scares.
But still Scott is at the helm; now on track to become Australia's fifth not-longest-serving PM.
Here, in front of the TV, reverently tuned to SkyNews After Dark (SAD), the voices of wisdom rang in their ears. They were not right-wing enough. That was it!
In any case, more right-wingness is indubitably the order of the day. More coal, less Paris, more Bill Shorten, less women, more terror. Roll out that Sudanese Crime Gang strategy nationwide.
Yet they must be vigilant, for there was a clear and present danger from the enemy within – the left wing of the Liberal Party.
Jeff Kennett had gone "Small L". There is a rogue in the ranks. Now of the left-wing faction, Jeff had called for the head of the man in the Burberry Trench-coat, Michael Kroger. This was high drama, for some the party's Et tu Brute moment.
Jeff, who had once been considered conservative, was moving menacingly against The Swanner.
"Swanning around the suburbs that you've never been to in your Burberry trench coat lecturing people about the cost of living – people pick fakes" @DanielAndrewsMP responds to demands for Micahel Kroger to resign following the Liberal's devastating defeat yesterday. #insiders pic.twitter.com/2V3zTKKQ80

— Insiders ABC (@InsidersABC) November 24, 2018
Accused by reelected premier Daniel Andrews (to be confused with Andrew Daniels no longer) of swanning around suburbs which he had never been to in his Burberry trench coat criticising Labor for spending taxpayers' money on things which were not Foxtel or coal-fired power plants, Kroger had fired back.
The Party must stick together. "I don't think this is time for people in any position within the Liberal Party to be casting aspersions," said the Sky commentator and Liberal Party President.
Kroger is right of course. This was a blatant case of "swan-whistling" from Daniel Andrews – and grossly unfair to Kroger, who also wears Versace and Giorgio Armani.
Further, had the party run with his preferred candidate as PM, Peter Dutton, we would have been facing an election this very weekend. Cannily, they appear to have averted a total collapse in government for Christmas, which would have been a good thing, leaving Australia in a far stronger position internationally: that is, with no government at all, .
But Andrews has a point too. Kroger does tend to swan. Furthermore, he has not repudiated the allegations of swanning, although any significant swanning can be put down to the government's undeniable success on the policy front.
Low-speed NBN
TVP (Total Vacuum Policy) on Energy
Foreign policy initiatives, including spending $200 million of taxpayers' money shifting Australia's Israel embassy in order to damage relations with our major trading partners to the north.
Pursuing domestic growth by ramping up expenditure on Defence weaponry and Stuart Robert's home internet bill.
No Federal ICAC unless the terms of reference relate only to Labor and the Greens.
Keeping women out.
It is true that women do remain, but only on merit. Environment Minister Melissa Price debunking the IPCC report on Climate Change, exposing the conspiracy by 91 scientists from 40 countries with their disingenuous three-draft report containing 6,000 cited references and 42,001 expert and government review comments has been a tour de force. Without even reading it.
Melissa is truly one of the boys.
It remains to continue the fight against George Soros, Labor, the Greens, the UN, the Bilderberg Club, the Illuminati and Prince Bernhard of the Netherlands.
It is true that ScoMo could do with some assistance from his Special Envoy division. Alas, Barnaby is busy working on his latest "Respect My Privacy" media exposee, and The Wrecker has been uncharacteristically unproductive in recent weeks when it comes to providing disruption.
He has been busy; still ensconced with the second tome of Kevin Rudd's 2,400 page autobiography and diverted by the need to deliver lectures at Oxford University, funded by taxpayers, about how powerful Rupert Murdoch isn't.
---
Want to catch up on past episodes of the Chronicles of a Fleeting Prime Minister? Episode I here; Episode II here, Episode III here, Episode IV here, Episode V here and Episode VIhere.
Michael Sainsbury is a former China correspondent (now based in South-East Asia), with more than 20 years' experience writing about business, politics and human rights across Australia and the Asia Pacific.
http://michaelwest.com.au/where-the-bloody-hell-is-scott/
Public support is vital so this website can continue to fund investigations and publish stories which speak truth to power. Please subscribe for the free newsletter, share stories on social media and, if you can afford it, tip in $5 a month.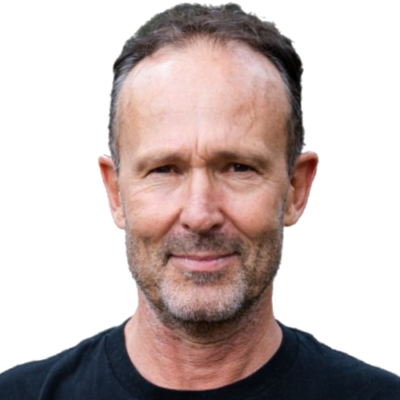 Michael West established michaelwest.com.au to focus on journalism of high public interest, particularly the rising power of corporations over democracy. Formerly a journalist and editor at Fairfax newspapers and a columnist at News Corp, West was appointed Adjunct Associate Professor at the University of Sydney's School of Social and Political Sciences.