Lie number one
"There is a gas market. The gas market determines gas prices."
There is not a gas market. There is a gas cartel. Ergo the nosebleed price rises. Four players dominate production in Australia and exports of liquid natural gas (LNG) too: Santos, Origin Energy, Shell and Exxon/BHP. The latter are effectively one player as they enjoy joint-marketing arrangements.
A "market" typically has prices you can see, bids and offers you can find, a trading history of sales and prices. Typically, a market has many sellers and buyers, not merely a handful of sellers.
The gas cartel does not even disclose its gas reserves to government. Competition boss Rod Sims has called this gas "market" "opaque and complicated", "dominated by confidential, bilateral contractual arrangements which make price discovery almost impossible", trading markets were "immature and illiquid" and, "at nearly all points along the value chain, the market is dominated by large players, be they gas producers and processors, pipeline operators or gas aggregators and retailers".
Sims has stopped short of labelling it a cartel as cartels are illegal and, if he were to use the "C" word, would be obliged to prosecute.
Lie number two
"Australia has to import gas to solve the crisis in supply"
Bruce Robertson did a first-rate job of exposing the myth this week. Robertson described as bizarre the move to import gas from overseas as Australia was the second biggest exporter of gas in the world. The four import terminals proposed by Exxon, AGL and other gas majors, was a ruse to add further cost, and make further profits at the expense of Australian industry and consumers.
We need a domestic gas reservation policy, wrote Robertson, a policy which would earmark a portion of this country's massive gas production for local consumers. In WA they have a domestic reservation policy and the prices are substantially lower.
Lie number three
There is a shortage of gas
In 2015, AGL let slip there was plenty of gas to supply the East Coast markets (having previously run the narrative of a "supply-cliff" which helped drive up prices).
The year before, BHP Petroleum boss Mike Yeager, said there was gas in the Bass Strait to supply the East Coast separately:
"We want to make sure that the market knows that the Bass Strait field still has a large amount of gas that's undeveloped … We have a lot of gas in eastern Australia that's available. It's more important to let the citizens of Victoria and New South Wales, and to some degree, you know, even Queensland … there's plenty of gas to supply those provinces for – you know, indefinitely.
As shown in lie number one, lie number three would be more difficult to execute if there was a real market and if suppliers were compelled to disclose how much of Australia's natural resources they were actually sitting on.
Lie number four:
We have to develop onshore gas (Coal Seam Gas) to increase supply and bring down prices
And so the push to develop gas-fields in NSW and the Northern Territory and lift the onshore gas moratorium in Victoria despite trenchant community opposition and high risk to the environment.
As demonstrated by lie number three, there is no need to put farmland at risk given Australia has enormous reserves of gas. CSG has proven expensive to produce. If new, expensive gas production is brought online, it can only have the effect of lifting, not pushing down, prices.
Lie number five:
It's tough to find investors to finance new power generation projects.
This lie has enjoyed solid media coverage this week amid the debate over the ACCC's report on energy. One newspaper had Prime Minister Malcolm quoted as saying: "The watchdog had found it was hard for new players to get financing for new generation projects".
The PM may believe this, as it is claimed so often, but the reality is that it is only hard to raise private sector financing for new coal and gas plants because new renewable energy is now significantly cheaper than new fossil fuels. As analyst David Leitch noted in a strong piece in RenewEconomy this week,  there has been $20 billion in new power generation in Australia over the past three years, mostly in renewables.
Lie number six
The economic benefits of gas projects are enormous.
The benefits of gas projects are large because gas projects are ipso facto large. However, the benefits are almost always exaggerated by the gas lobby and its "independent experts" as explained explained here by Rod Campbell and Tony Shields of The Australia Institute.
When AGL was trying to get its Gloucester CSG project up and running it claimed: "The natural gas industry was responsible for an estimated 100,000 Australian jobs last year".
For this to be true, the gas industry must have been responsible for 58 per cent of all job creation, as total additional jobs in Australia that year were 173,537. In fact, total employment growth in oil and gas was just 9372 (23,200 jobs all up) in 2013. That didn't worry AGL, which breezily bandied about a figure of 100,000.
It is likely that Bunnings employs more people than the gas sector which is largely mechanised.
Lie number seven
If NSW and Victoria don't open up their farmlands for CSG mining, they will have to continue to import gas
NSW and Victoria have always piped in gas from other states. To frame this practise as "importing" carries the imputation these states are responsible for a capital drain offshore.
Proponents of this "import" distortion are never heard calling for Tasmania to grow its pineapples rather than importing them from Queensland, or for Northern Territorians to plunge the state into vineyards so they don't have to "import" their cabernet sauvignon from South Australia or their Pinot Noir from Victoria.
Lie number eight
CSG good for you
Despite overwhelming scientific evidence of poisoned water systems and damaged farmlands, despite fracking bans in multiple countries and provinces around the world and despite the logic that, while the rewards of onshore gas mining can be quantified but the risks as yet cannot, the gas lobby continues to downplay environmental risks and overplay the benefits.
Since the myriad drilling programs in Queensland it has become clear that CSG is relatively expensive. It has not delivered the cash bonanza to Queensland and to the gas majors which was expected, and upon which the mammoth capital was deployed to build LNG facilities in Gladstone. Much of that capital has been squandered, leading to massive shareholder losses.
Lie number nine
We pay our fair share of tax
The gas sector is notorious for tax avoidance. Even for its sheer size, its corporate income tax contribution to Australia is meagre. Shareholders are mostly overseas so investment returns mostly go offshore as well as billions in interest payments on related party loans and other tax ruses.
Exxon is one of the biggest multinational tax dodgers in the world and ranked #2 on michaelwest.com.au Tax Dodgers Top 40 chart this year.
Origin and its advisers have orchestrated one of Australia's largest tax rorts.
When a sale is not a sale – Origin Energy's unreal unrealised gain
Shell paid some tax last year upstream but has been a gargantuan tax avoider and is now subject to Tax Office scrutiny over its related party loans.
Shell pumped $20 billion a year from motorists but paid no company tax
BG, which has a large presence in Queensland CSG but sold to Shell, promised to pay a lot of tax but that never materialised.
Santos, mostly due to poor management and consequent tax losses has gone for years without paying income tax. BHP has been pinged by the Tax Office for its "Singapore marketing hub" tax avoidance structures and Energy Australia – a major distributor of gas and electricity – paid zero tax on $24 billion in revenue over the three year period of ATO tax transparency data.
Then we have Chevron and other foreign operators with infamous tax records and the failure of successive governments to tighten up PRRT loopholes.
So here is a sector completely dominated by foreign capital, a sector with huge lobbying muscle via its in-house spending and memberships of APPEA, the Minerals Council of Australia and the Business Council of Australia. Here they are all calling for corporate tax cuts, and some are embroiled in fights with their workforces over pay and conditions.
They are big on political party donations, small on tax and yet they occupy  a cherished position in this country by way of their licences and rights to extract our natural resources from the soils and the seabeds.
What do they deliver in return?
Fill out answer here . . . . . . . .
Monster gas projects may pay no tax and royalties on $33B a year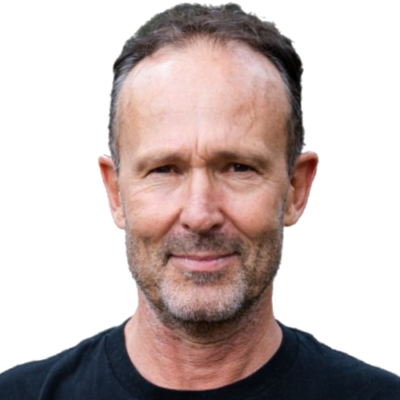 Michael West established michaelwest.com.au to focus on journalism of high public interest, particularly the rising power of corporations over democracy. Formerly a journalist and editor at Fairfax newspapers and a columnist at News Corp, West was appointed Adjunct Associate Professor at the University of Sydney's School of Social and Political Sciences.