When competition tsar Rod Sims delivered the keynote address on the gas industry at an energy conference last month, he did everything but deploy the "C word" … cartel that is.
Cartels are not legal, hence Sims's discretion. According to the chairman of the Australian Competition and Consumer Commission though, the east coast gas market has all the hallmarks.
On one count Sims is wrong. He kept calling it a market. It is not a market
It was "opaque and complicated", "dominated by confidential, bi-lateral contractual arrangements which make price discovery almost impossible", trading markets were "immature and illiquid" and, "at nearly all points along the value chain, the market is dominated by large players, be they gas producers and processors, pipeline operators or gas aggregators and retailers".
Things don't get much more "cartelish" than that.
"These types of characteristics have the potential to set a market up for the inappropriate exercise of market power," said Sims, edging ever close to the "C word".
This is not a market
So it is that Australia's gas majors have been able to frighten the populace and their politicians with tales of supply shortages, while prodding through hefty price hikes.
On one count Sims is wrong. He kept calling it a market. It is not a market. There is no price, nor liquidity; price discovery is almost impossible, and the sector is controlled by a handful of large corporations, mostly owned offshore.
Still, Sims is right onto it. It is a pity state and federal governments are not, as they continue to champion high-cost gas projects and even the Northern Territory pipeline to help the majors get their gas to the LNG terminals on Queensland's coast.
Take NSW energy minister Anthony Roberts, who has rightly rebuked the sector for its opacity and obfuscation in the past but still buys the industry's "east coast gas shortage" story.
Roberts told an industry gathering last week it was "unjustifiable" that NSW sourced only 5 per cent of its gas from regional NSW so new gas production was required to put "downward pressure on prices".
One, it doesn't matter where the gas comes from. NSW and Victoria have always piped it in. Two, if it is a cartel, rather than a market, prices are unlikely to come down even in the event, as is transpiring now, of a global glut.
Nation's most costly gas
The gas Anthony Roberts wants to develop in NSW is, according to analysis from none other than AGL itself, the highest cost gas on the east coast. In its paper, Solving for 'x', ironically written to propagate the myth of the east coast gas "shortage", AGL listed all the east coast gas fields and their costs of production. Most boast production costs of between $3-$5.50/gigajoule.
The costs of Santos' putative Narrabri coal seam gas project and AGL's Gloucester asset, however, surpass $8/GJ, making them the most expensive producers in eastern Australia.
Producing high cost gas will only drive up the price, not lower it. The idea of developing these assets seems even more absurd in light of a spot market for gas which, on the latest figures from Australian Energy Market Operator (AEMO) is $3/GJ delivered to the Sydney market.
AGL itself reported an average realised price of $3.87/GJ in 2015. Little wonder James Fazzino, chief executive of Incitec Pivot, dubbed Australia's energy policy a "train wreck" as he declared plans to build a new ammonia plant in the US.
Rod Sims is onto it. His speech, he said, came at the half-way mark of the ACCC's inquiry into the gas market. Hopefully, the findings will be handed down before the government commits to funding the NT pipeline.
While the gas majors cry shortages and stiff domestic consumers they are busy piping the stuff up to Gladstone to sell to Asia as LNG. If there was a clear national benefit to be had from taxes and jobs, this might be an arguable proposition but the profits from the anticipated LNG boom are now at grave risk.
The plunge in oil (to which gas prices are linked) is hammering the three LNG consortia. With falling prices globally, with the US expected to become an exporter, with falling – yes falling – demand in South Korea and Japan, and with two gargantuan pipeline deals from Russia to China soaking up future demand from China, the outlook for Australia's $60 billion LNG sector is not as rosy as it once was.
As is usual with markets, capacity  ratchets up with rising demand and rising prices, leaving overcapacity and falling prices. Don't expect too much relief at the domestic consumer level though until Sims and his political overlords sort out the cartel.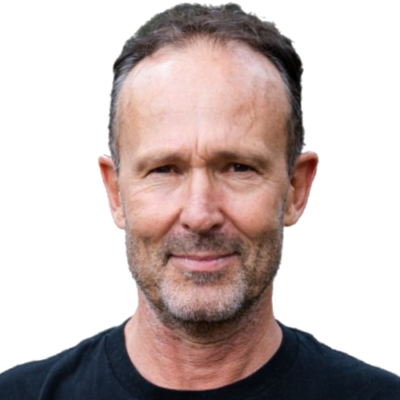 Michael West established michaelwest.com.au to focus on journalism of high public interest, particularly the rising power of corporations over democracy. Formerly a journalist and editor at Fairfax newspapers and a columnist at News Corp, West was appointed Adjunct Associate Professor at the University of Sydney's School of Social and Political Sciences.