The latest Coalition climate catastrophe, Senator Matt Canavan declaring national net zero policy "dead," rings alarm bells for what's ahead if the Morrison government is returned to office. Meanwhile, our new rival in the Pacific region, China, is seizing the mantle of climate leadership. Blair Palese reports on Australia's greatest failure as a nation.
Climate change is polling as the number one issue of concern to Australian voters. It has spawned the rise of the climate independents, the most dynamic shift in Australian politics in years. Still, our government remains in denial and disarray, both on climate policy and practice. 
Australia is a nation described as having "no credible climate policy, leaving [us] unprepared for increasingly harsh impacts" by Admiral Chris Barrie. The Solomon Islands security pact with China is "an absolute failure of foreign policy" according to former PM Malcolm Turnbull. And our present PM Scott Morrison has even been called a liar by French President Emmanuel Macron with his infamous "I don't think, I know" quote.
It's clear that Australia's credibility at home, and around the world, is in dire straits. In the longer term, this is not just a matter of national embarrassment but of the fate of this country's economy. We are being left behind.
The cop-out of COP26
With a long list of leadership disasters to choose from, Morrison's failure to broker a climate change policy has been his undoing internationally. Since Morrison replaced Turnbull in 2018, global momentum for climate change action has ramped up. Yet not enough to lift Australia out of its climate action torpor.
COP26 was the most financially driven UN climate talk yet. United Nations UN Special Envoy for Climate Action and Finance Mark Carney called the global move to net zero "the greatest commercial opportunity of our age." The International Energy Agency (IEA) said clean energy investment will be a US$100 trillion opportunity over the next 30 years. BlackRock CEO Larry Fink has declared that the next 1,000 unicorns – worth a cool $US1 billion each – will be in climate technology.
Here at home, however, our Coalition government refuses to acknowledge, let alone pass real policy, to open up these opportunities for Australians.
Touting Glencore: how EY walks both sides of the street for coal
With Turnbull weighing in before the federal election by calling Morrison's failure to stop the Solomons-China pact "farcical," it's clear that climate isn't just a climate issue any more, it's a regional and national security threat as well. 
"We consider that climate change now represents the greatest threat to the future and security of Australia," Admiral Barrie, former head of the Australian Defence Force, told a recent Smart Energy Council Energy Security Summit in Sydney. "Dealing with climate change is a very significant security issue. It is in this context that I would argue the first responsibility of government is towards the security of the people."
So what happens to Australia if the Morrison Government is re-elected on May 21? Here are a few big factors to consider: 
No plan for transition
The usual fossil fuel advocates in the National Party will claim coal is not dead and our biggest importer, China, is growing its coal power base – great for Australia's coal exports right? And only coal can shore up Australia's energy security. Meanwhile U.S. climate envoy and 40-year diplomat John Kerry said has said that China is serious about ending coal ("Read the Plan") and now, with the Russian war in Ukraine quickly forcing Europe off gas, gas too is now "on notice".
Reminder, Australia is one of the world's largest exporters of coal and LNG and there is no plan for how to transition our economy from fossil fuels to renewables. Twiggy Forrest and Mike Cannon-Brookes have a few ideas but they are getting no government funding or political support from the Coalition. All the money is going to subsidise the fossil fuels sector, some $12bn a year.
The rise of China
In addition to securing a security pact with the Solomons – 2000 kilometres from Australia – China is moving more quickly than most of the world on climate change; and it's not just about energy. As energy analyst and regional expert Tim Buckley says, China is accelerating its lead in the global energy transition race to decarbonise while Australia and the United States fall behind.
As the world wrestles with Russia's invasion of Ukraine and its impact on the world's energy supplies, China is consolidating its global climate leadership. President Xi Jinping has promised to "strive to peak carbon dioxide emissions by 2030" and achieve carbon neutrality by 2060.
In other words, China believes the climate changing world can be its oyster. As a country, China can move faster, develop, build and sell low carbon solution technology and throw aid money at key countries and regions facing climate risk in a way that no other nation in the world can. Are you worried yet?
COP27
Just around the corner in November are the next global climate talks in Egypt. If Morrison and co get back in, not only will Australia be coming to COP27 empty handed, we will be coming with less than we had at COP26 because the fiction of a Coalition-backed national net zero policy has now been exposed.
And the world is noticing. And it's not just the French President or the embarrassment of Santos fronting the Australian COP26 national pavilion. Investors are sending fair warning as well. 
Foreign investors putting Australia on notice
The chief executive of a large Australian-based international company recently told me that the company was considering taking all of its investments out of the country because Australia did not meet global environmental, social and governance (ESG) and climate standards. 
Invesco's UK-based Asian Equities Director John Pellegry last year said, "An inadequate climate change policy could lead to the selling of Australian investments." 
At COP26, the distinction between countries and companies began to blur with the establishment of more than 15 financial initiatives to speed up the move of money to climate solutions; from the Glasgow Financial Alliance for Net Zero (GFANZ) with USD$130 trillion behind it and the Net Zero Asset Managers Initiative with 236 signatories with USD57.5 trillion in assets under management to the 46-nation End of Coal pledge and 100 nation Global Methane Pledge.
Opportunity lost
It is now dangerous not to be at the table. The Morrison government and therefore Australia are, quite frankly, not at the table. They are the reason Australians are missing out on climate opportunities and the prospective economic bonanza.
Back at home, Australia is likely to completely miss its already extremely weak 2030 emissions reduction targets, according to new data. Nearly all Australian executives say they are seeing the impact of climate change on their businesses; according to the 2022 Deloitte CxO Sustainability Report.
Yet the Morrison government has slashed renewables funding and stacked Australia's renewable energy agencies with fossil fuel executives, leaving the likes of Australian Renewable Energy Agency (ARENA), the Clean Energy Finance Corporate (CEFC) and Snowy Hydro controlled by potentially regressive political appointees for years. 
Scott Morrison, Angus Taylor stack clean energy agencies with fossil fuel mates
As Ross Garnaut said this week, Australia's next prime minister needs to commit to reducing emissions by three-quarters by 2035, and accept US President Joe Biden's leadership by joining the global pledge to reduce methane emissions and join world leaders of the developed democratic world in committing to phasing out coal power generation by 2035.
The truth is, that will never happen with the Coalition in power in Australia. 
With an election ahead, Australians should keep climate change at the front of their minds but should not stop there. The current government's failure to recognise and address the seriousness of climate change means it is putting our national security, current and future economy and related jobs, and our place on the international stage, at real risk. No amount of Murdoch spin or shameless campaign dirty trick distractions will change that.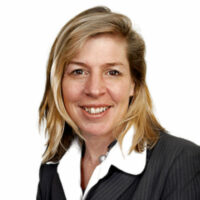 Blair Palese is Managing Director, Climate & Capital Media. She has 30 years experience as a director, CEO, manager and strategist with NGOs, businesses and government agencies addressing climate change and fossil fuels.