The Morrison government has slashed renewables funding and stacked Australia's renewable energy agencies with fossil fuel executives, leaving the likes of ARENA, CEFC and Snowy Hydro controlled by potentially regressive political appointees for years. Callum Foote reports.
Eschewing common sense and proper process has become de rigeur for Scott Morrison and his energy minister Angus Taylor. And we are not hearing more than a whimper about this from Labor either. Political Mates deals. Jobs for the boys, Jobs for the girls.
Stacking the bureaucracy occurs under regimes of both stripes but, as is their wont, Prime Minister Scott Morrison and his energy minister Angus Taylor have taken their undemocratic agendas to the next level, to a grotesque art form.
They have been busy stacking public agencies, supposedly independent agencies, with their own people; not on merit but on party lines. We are of talking highly paid jobs, many between $250,000 and $500,000 going to people on the basis on political affiliations rather than ability or independence.
As if the government's well-publicised stacking of the Administrative Appeals Tribunal (AAT) were not enough evidence of blatant abuse of process, the recent spate of mining or fossil-fuel related board appointments to government-run renewable energy bodies ARENA and the CEFC, will favour the agendas, indeed the profits, of large multinational mining companies for years to come.
CEFC Board appointments
The Clean Energy Finance Corporation (CEFC) was created under the Gillard government, dedicated to making investments in emerging clean energy technologies. Originally, and for many years it ran a profit while presiding judiciously over the financing of RE projects.
First, the Coalition under Tony Abbott tried to have it abolished, despite it being a net earner for government – therefore no drag on the public purse. Failing there, the government has undermined its mandate and stacked it with its own ever since.
The latest: chairman, Steven Skala, AO, has had his position renewed for another five years. 
Skala is vice chairman of Deutsche Bank Australia and has been a director of the Centre for Independent Studies, a libertarian think tank, since 1995.
While being the vice president of Deutsche Bank Australia, the bank joined JP Morgan and Standard Chartered to loan US$1 billion to Adani Enterprises in July last year.
Matt Howell has been appointed to the CEFC board for the first time, leaving his position as CEO of Tomago Aluminium.
Howell is also a director of the Australian Aluminium Council, an organisation which has been labelled the most militant of the "greenhouse mafia" organisations – as dubbed in a 2006 ABC Four Corners investigation.
The Council funded and promoted the work of the Australian Bureau of Agricultural and Resource Economics (ABARE), whose "MEGABARE" economic model was, at the time, used to generate reports which were a go-to for Liberal and National Party politicians wanting to argue climate action would spell economic catastrophe.
Rod Campbell, director of research at The Australia Institute, says Howell's recent switch to pro-renewable energy rhetoric shows he is "more than willing to play games in the energy space rather than really be involved in constructive long-term planning".
ARENA Board appointments
Elizabeth O'Leary, a senior director at Macquarie Asset Management and head of MAM Agriculture & Natural Assets, one of the world's largest private land managers, has been appointed to the board of the Australian Renewable Energy Agency (ARENA).
O'Leary joins a long list of Macquarie Bank Alumni working for Australian clean energy financial bodies as revealed by a MWM investigation.
A consortium comprising private equity funds managed by the tax avoiding Brookfield Asset Management and Macquarie Capital acquired Apache Corporation's Western Australian oil and gas assets for $US2.1 billion in 2019. This created Australia's third largest oil and gas producer.
Snowy Hydro Board appointments
Snowy Hydro, which has become the government's tool to intervene in the energy market – check out the highly questionable public subsidies for the Kurri Kurri gas plant – has appointed two new board members. These are Leanne Heywood who spent 10 years as an executive with Rio Tinto.
Timothy Longstaff was the government's other pick for the role. Longstaff has previously been a director of Perenti, a Perth-based global mining services contractor.
Longstaff was also a senior advisor to the Finance Minister Simon Birmingham as recently as 2021. Birmingham is the minister who announced Longstaff's appointment. Jobs for the boys, anyone?
Reduction in renewables funding:
The Climate Debt Statement, a measure introduced by Prime Minister Tony Abbott aggregates funding for the Clean Energy Finance Corporation (CEFC), the Australian Renewable Energy Agency (ARENA) and the Clean Energy Regulator (CER) to work out how much their expenditure contributes to total government debt. It shows a decline in spending from $2 billion in 2022-23 to $1.3 billion in 2025-26.
Angus Taylor attempting to co-opt CEFC
A previous attempt to amend the CEFC's legislation was abandoned earlier this year, after a group of Nationals MPs – including current leader Barnaby Joyce – sought to move additional amendments to expand the agency's investments into coal and nuclear projects.
The Morrison government had attempted to open up the CEFC to carbon capture and storage projects, announcing a plan to establish a new Low Emissions Technology Commercialisation Fund using the Clean Energy Finance Corporation (CEFC).
This was designed to skirt around the CEFC's legislated ban on funding CCS projects.
Despite the government's ten-year jihad on renewable energy, there is no stopping financial logic, or common sense for that matter. RE prices have dropped radically over the decade, even more than the sector's advocates and analysts had anticipated. That is, the cost of building new renewable energy versus the cost of building new coal or gas.
Where government has failed, miserably, investors have taken up the slack, leaving our politicians in the dust trying to prop up their fossil fuel donors with public money. This, even to the point of espousing ludicrous schemes which do not measure up financially: Kurri Kurri, the examination of a new coal-fired power plant for Queensland, the public subsidies for gas companies to frack the NT's Beetaloo Basin.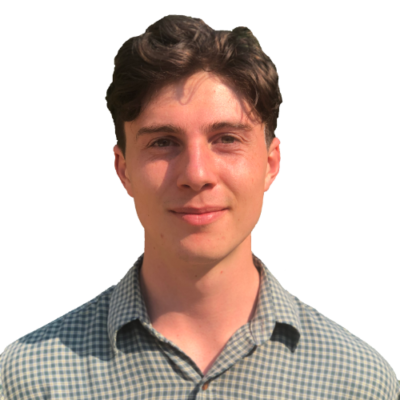 Callum Foote is a reporter for Michael West Media.
Callum can be contacted on [email protected]