Australia's youth have been hit hardest by the unemployment crisis and are bankrolling the financial advantages enjoyed by older generations yet are told the pandemic is a good opportunity to grow and develop coping mechanisms. Michael Tanner reports on a new form of victim blaming.
The mental health of young people – already teetering on the precipice of a health crisis – has surely been pushed over the brink with the onset of the COVID-19 pandemic.
A recent Swinburne University survey found that in June more than 40% of 18 to 24-year-olds surveyed thought at least once in the past month that they would be better off dead, or wished they were dead. Almost half. Those in older age groups have also shown increases in depression, anxiety and stress, but not the catastrophic increases of rates in younger people.
The Grattan Institute has estimated those aged 15 to 24 will be the hardest hit by the unemployment crisis: in the past four months 11.8% of the jobs worked by those under 30 have disappeared.
Tax policy driving inequality
Recent research from the Tax and Transfer Policy Institute based at the Australian National University has also found young people and those who are poorest  are effectively bankrolling the advantages enjoyed by older people. Report co-author Robert Breunig said Australia's approach to taxing savings was a serious driver of intergenerational inequality.
A person earning between $20,000 and $37,000 faces a marginal effective tax rate on their savings of almost 14%, while for someone earning more than $180,000 the tax rate is less than 6%.
A person aged under 20 and with 45 years of work ahead of them faces a marginal effective tax rate of 36% on their super while someone aged between 55 and 59 enjoys a tax concession worth 111% of their savings.
Meanwhile, young people are facing fee hikes for many degrees, thanks to the actions of government ministers whose Arts degrees were bankrolled by taxpayers. University graduates are scrambling for jobs, which see thousands of applicants for a handful of positions; while casual workers, overwhelmingly young, are excluded from JobKeeper because they have a casual job, when the gig-workforce had long since removed any job security.
The ranks of young people facing long-term unemployment lie deep, and the numbers of those who will never buy a house are greater still. Financial security remains a pipe dream. Economic scars borne early in a career cut deeper than those later in life. Losing one's job is estimated to result in a 20% fall in lifetime earnings, with research suggesting that wages are still lower 20 years later.
But some say this is a good opportunity for us young adults to grow.
"Be resilient," we are told. "Develop coping mechanisms." "It's good that this has happened while you are young — you will develop resilience you can use for the rest of your life."
Resilience. Defined as the capacity to recover quickly from difficulties; toughness. It's a word that has been bandied around a lot, especially in recent months. The months from March through May saw a big spike in the number of Google searches for "resilience", reaching the highest level of searches since tracking began. Apparently it's a crucial skill to develop; it helps people get through tough periods in life; deal with adversity. I agree; but I hate how the word is currently being used.
Hope is a crucial ingredient…
While resilience is truly important, and a key component of dealing with adversity, it is being bandied about as a cure-all for the woes of society's youth. It also completely neglects another crucial aspect of dealing with adversity: hope.
Hope and resilience are integral parts of dealing with the stressors of life. Higher levels of both are associated with better physical and mental health; lower rates of depression; a reduction in the negative effects of life stressors; even survival following cancer diagnoses.
Resilience, hope, and mental and physical illness have complex interactions. However, research has shown that hopelessness, independent of poor mental and physical health, is associated with poorer resilience. A person who is the picture of physical and mental health but lacks hope is unlikely to be able to demonstrate high resilience.
… as is a feeling of control
One of the core tenets of hope is the notion of control. Control is crucial to hope; it reduces the likelihood of post-traumatic stress disorder in survivors of torture, among other benefits. Young people today do not have any semblance of control over the whims of policy and legislation. Their voices are simply unheard.
So, in today's world, what do young people have to be hopeful about? The shutdown of the economy has led to sky-rocketing unemployment and underemployment in Australia's youth, and a rate that is unlikely to abate in the near future. The Australian Bureau of Statistics suggests an unemployment rate of 16.4% for young Australians.
The Coalition Government refuses to commit to serious action on climate change, and reports suggest that if the renewable energy target is not replaced, this will likely cost more than 10,000 jobs — about as many jobs as are employed in the mining of thermal coal. The Government can no longer justify the economy or jobs as a motivator for not committing to climate action.
Boomers vs Millennials: failure to act on climate is costing Australians their future
Form of victim blaming
Young people are facing a mental health crisis, a global pandemic, a climate crisis, an economic crisis and a housing crisis. Even in World War II, the last time we saw a global catastrophe of this magnitude, there was light at the end of the tunnel, the prospect of a better world. For young people, all we see in a possible post-COVID world is being several years further behind in the fight against climate change – the initial decrease in emissions and pollution as a result of lockdown are now surging back to pre-pandemic levels – and further, long-lasting economic stress.
There can be no resilience without hope.
The excessive focus on this word has become a form of victim blaming. The system is flawed, broken, and failing to give young people the opportunities they need, and deserve, to take control of their life. The Government is failing to take adequate action on the climate, the housing market, the welfare system, the media, and renewable energy. In World War II, there was a light at the end of the tunnel — a better future. Give us something to hope for, and you will see the resilience you so desperately want.
———————-
Boomers & Millennials: an aftermath of austerity will kill Australians too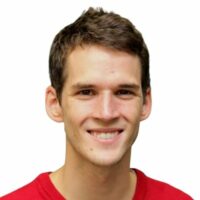 Michael Tanner is completing a Doctor of Medicine/Doctor of Philosophy. His writing explores the intersection of economics, the media and public health. His writing has also been published in The Age.