As the Victorian election looms, energy prices are a critical issue for voters. The Liberals espouse scrapping the renewable energy target and lifting the ban on onshore gas extraction. Labor has its program for expanding wind and solar. Voters have a clear choice on energy and climate but have been presented with a false dichotomy: cheap and dirty versus clean and expensive. Will voters buy it? Academic and journalist, Dr Martin Hirst, looks at the facts and reports that, whoever prevails, wholesale power prices are falling anyway.
ONE OF Australia's leading independent energy analysts, Dr Bruce Mountain of the Victoria Energy Policy Centre says Australians are right to be angry about energy prices. "Consumers have a right to know why electricity isn't cheaper," he says.
Part of the problem is the anti-competitive nature of the national electricity market. "In a competitive market, prices fall to just above operating costs, when there's less competition, sellers set the prices," Dr Mountain says.
"Both wholesale and retail markets don't have enough competition. In Victoria, as it is nationally, it's a market in name only and is highly concentrated in both production and marketing."
Energy policy is a complex and confusing topic for many voters. Many of us are not sure if it's about energy, or climate change, or environmental protections or sustainability, or just cheaper prices for domestic gas and electricity.
It's really about all of these things and getting the mix and the priorities right. While many of us express concern about global warming and the environmental damage caused by fossil fuels, energy prices are a hip pocket issue for many electors.
Will the outcome of the Victorian election affect electricity prices?
The question for most voters is straightforward: How will the outcome of the state election affect electricity prices in Victoria?
Well, the simple answer seems to be that prices will fall next year whoever wins. The main reason is that the national trend is for retail prices to fall as per kilowatt (kW) production costs fall. According to Dr Mountain, the "underlying tendency is for renewables to bring down long-term power prices".
Whatever the outcome on November 24, the 2019 price of electricity in Victoria will not be known until the state's retailers announce tariff resets at the end of the year. Other states have already announced flat or falling prices for the year ahead. With demand flat, and increased power supply coming into the system the federal government's independent energy adviser, the Australian Energy Market Commission (AEMC), points to downward pressure on retail prices over time.
The 2017 AEMC Price Trend report estimated that in 2017-18 retail electricity prices rose by 15.9 per cent in Victoria. In last year's report, the AEMC attributed the higher costs in 2017-18 to the closure of the Northern and Hazelwood coal-fired plants and higher gas prices driven by international demand. However, because of new wind and solar generation coming online, the trend going forward is for wholesale costs to fall. As wholesale costs fall, retail prices are expected to follow. The AEMC's next price trends report will be released in December.
Fact-check: Coalition's claim that fossil fuels will deliver lower electricity prices
Matthew Guy's Liberal-National coalition is certainly pitching itself as the champion of lower electricity prices for Victorians. In this, it is mirroring the rhetoric of its federal counterpart with a heavy reliance on fossil fuel sources, and arguing that renewables add to cost and increase the uncertainty of supply.
However, Dr Mountain says it's "simply not true to say that burning coal will bring electricity prices down".
"Coal's future is shorter than many expect, and the social costs of fossil fuels are too high. Coal's days are numbered. The replacement cost – through renewables – is falling and it is possible to meet consumers' needs with cleaner capacity. Fossil fuels are risky, consumers want certainty of supply and the underlying economics of renewables support this."
So far, the Liberal policy cupboard is looking rather bare with respect to energy. Only three signature policies have been announced.
Scrapping the Victorian Renewable Energy Target to help stop electricity costs from continuing to sky-rocket for homes and businesses.
Allowing onshore conventional gas exploration and production to help put downward pressure on gas prices.
Requiring all renewables projects to use 75 per cent locally sourced materials.
For the Liberal-National opposition, opening up conventional onshore gas supplies is also about lowering electricity prices by addressing a predicted shortfall, as offshore supplies are consumed. Dr Mountain says there is no guarantee that exploiting Victoria's onshore gas will bring prices down.
"If a Matthew Guy government can guarantee that all the new gas is only sold in Victoria and not overseas, then you can increase supply putting downward pressure on prices. However, those conditions are not in place and are very difficult to implement. There is no guarantee that prices will come down."
Mountain adds that there's "no firm evidence on the size of the reserves", and that current information about them means that any claims made about their impact on local gas prices is "highly speculative". "Onshore reserves are not likely to be a significant source of cheap gas for Victoria," he says, adding "It's not a viable option in the current energy climate."
Rinehart company Lakes Oil loses Supreme Court challenge against Victoria's onshore gas ban. https://t.co/bGbx9CL1ap via @FinancialReview

— ?Sandi Keane (@Jarrapin) October 13, 2018
The Liberal-National coalition is also quietly investigating the further commercialisation of brown coal reserves through potential gasification projects in the La Trobe Valley. Our inquiries into a mooted report for shadow energy spokesperson David Southwick, on this topic, which was due at the end of September, went unanswered this week.
Fact-check: Labor Government's combined solar offensive will deliver lowest electricity prices
For its part, the Andrews' Labor government is pitching a targeted scheme to invest around $9 billion in renewable energy and storage technologies. According to the government around $800 million has been spent or committed. Several new wind generators are coming on stream over the next few years after six projects were selected for government subsidies in September 2018. These projects account for just over $1 billion in new investment.
While the Coalition is looking to unlock further coal reserves, the ALP is campaigning on its signature energy policy, the Renewable Energy (Jobs and Investment) Act and associated legislation enacted in 2017. The renewable energy target (VRET) is mandated in this legislation. The 2020 target is for a 25 per cent renewable load and rising to 40 per cent in 2025.
Mountain says this an "easily reachable target", because large-scale wind and solar are able to be built and come online very quickly. He adds that inserting an additional 650,000 rooftop solar units into the energy mix will also help. The Labor Party is campaigning on its commitment to reducing Victoria's reliance on coal-fired electricity generation; encouraging commercial wind generation and promoting domestic solar production through subsidies for installation and an increase in feed-in-tariffs to householders. The other promise contained in the VRET scheme is that it will also create new jobs and investment opportunities in schemes to hit the ambitious targets.
In mid-August, Daniel Andrews announced a plan to offer a 50 per cent rebate to over 650,000 households for the installation of roof-top solar. Over the past four years, the Victorian government has also been slowly increasing feed-in-tariffs from 5.5 cents per kWh to an average of 11 cents per kWh and rising to 29 cents per kWh at times of peak demand between 3pm and 9pm. Then last month, the government announced a further 50 per cent rebate on battery storage installation (up to $4,838) for 10,000 households currently using solar panels.
On 12 October, a media release from Minister for Energy Lily D'Ambrosio announced that Danish company Vestas will establish a plant in Geelong to manufacture wind turbines for the Berrybank and Dundonnel wind farms. Along with delivering jobs to locals in Geelong, hundreds of staff will be trained in wind turbine maintenance. Both projects will ensure the 64 per cent local content rule legislated in the VRET package is achieved.
There is no doubt, Dr Mountain says, that the per kW cost of renewables is below that of existing coal production and that the next phase is solving the storage and backup supply issues.
The @IEA also highlights the ongoing deflation of #RenewableEnergy. Solar halves from 2017-2020, giving zero credibility to @ScottMorrisonMP & @AngusTaylorMP's hollow claims our cantering backwards away from the @IPCC_CH goals serves ??. RE is deflationary, #coal is history. pic.twitter.com/vs0eKvVhS4

— ? Tim Buckley (@TimBuckleyIEEFA) October 9, 2018
Fact-check: Dirty is cheap. Clean is expensive
While anger over high electricity prices is justified, says Dr Mountain, he also believes that consumers are presented with a false choice "between dirty but cheap and clean but expensive".
"The answer is to increase clean power sources, improve storage technologies and clean up the anti-competitive nature of the electricity market."
The Victorian election outcome may or may not contribute to this process
——————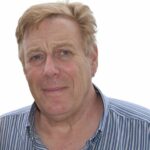 Dr Martin Hirst is a veteran journalist, writer and independent scholar. In a career spanning 40 years in the media, Martin has written millions of words in news stories, magazine features, radio documentaries, academic articles, blogs and books. His most recent book, Navigating Social Journalism, was published by Routledge, New York, in October 2018.
You can follow Martin on Twitter @ethicalmartini .
Public support is vital so this website can continue to fund investigations and publish stories which speak truth to power. Please subscribe for the free newsletter, share stories on social media and, if you can afford it, tip in $5 a month.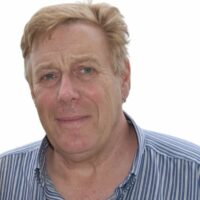 Dr Martin Hirst is a veteran journalist, writer and independent scholar. In a career spanning 40 years in the media, Martin has written millions of words in news stories, magazine features, radio documentaries, academic articles, blogs and books. His most recent book, Navigating Social Journalism, was published by Routledge, New York, in October 2018.