Senator the Hon Amanda Vanstone AO
Liberal Party | Military | Revolving Doors
Former Howard government cabinet minister Amanda Vanstone is Chair of the Woomera Prohibited Area Advisory Board. The Chair is required to be independent yet Vanstone also sits on the board of Lockheed Martin Australia, the world's largest weapon-maker.​
Federal cabinet and ministerial positions
Numerous ministerial positions in the Howard government, including two periods as a cabinet minister (30.1.01-30.1.07 and 11.3.96-9.10.97)
Federal shadow ministerial positions
Numerous shadow ministerial positions, including Shadow Attorney-General (26.5.94-11.3.96)
Political and public administrative positions
Ambassador to Italy (May 2007-July 2010)
Senator for South Australia (1984-April 2007)
Voluntary
Chair, Royal Flying Doctor Service (2013-2019)
Before politics
Solicitor
Source for previous positions here, unless otherwise linked
Are Australians paying for secret US weapons tests at Woomera?
3.12.18 Announcing Vanstone's appointment to its board, Lockheed said, "We are thrilled with Ms Vanstone's appointment and believe she will make a significant contribution to the future of Lockheed Martin in Australia." Vanstone was quoted, "I look forward to contributing by using my knowledge and experience to ensure [Lockheed's] ongoing success."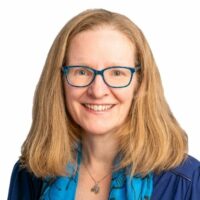 Michelle has had a long career in writing and research, initially in the financial services sector producing plain language investor communications. For the last 10 years, she has been involved in research and campaigning for various organisations seeking to reduce warfare and militarism.
An abiding interest has been the prevention of corruption via increased transparency and accountability. She is currently researching the links between current and former politicians, public servants and military personnel, and weapons-making corporations.