Australian taxpayers will fork out close to $1 billion for the Woomera Range Complex upgrade, used by the ADF, the US and UK. With revelations that the US military denies Australia access to computer source code needed to operate key components in our war-fighting equipment, Michelle Fahy investigates the real beneficiaries of the secret test range.
The Woomera Prohibited Area is internationally unique. Located 450km north-west of Adelaide, it is 122,000 square kilometres in size and covers one-eighth of South Australia. It is the largest land-based weapons testing range in the world. Its size, remote location, low population density and quiet electromagnetic environment make it an ideal testing ground for modern war-fighting equipment.
The Australian Defence Force also makes Woomera available to foreign militaries for weapons testing.
Under the management of the Royal Australian Air Force, parts of the Woomera Test Range are now in almost constant use.
The Defence Department said in 2016 it intended to spend $500-750 million on infrastructure upgrades at Woomera between 2018 and 2026 in support of weapons testing activities. The idea being to:
"enable the [Woomera Test Range] to become one of the world's most technologically advanced and effective land based aerospace testing… and experimentation ranges."
The question is, who benefits? Is this "co-operation with allies" or a business proposition? Does the revamped Woomera Test Range operate on a user-pays system? If so, where are the numbers — the budget?
"When militaries around the world need a place to test their weapons…
there's nowhere better than the rugged expanses of South Australia."
— US weapons giant Raytheon enthuses about "a further expansion of US-Australian cooperation"
But as Brian Toohey pointed out in his column for The Sydney Morning Herald this week, US-Australian loyalty doesn't cut both ways:
"Successive prime ministers have given the US a de facto veto over whether Australia can use its own weapons systems to defend itself."
Toohey goes on,
"a Parliamentary Library research paper warned back in 2001 that American restrictions meant Australia could only use its advanced weapons for a short time before they became inoperable."
Australia is heavily reliant on complex weapons systems with sensitive components that have to be sent back to America for maintenance and repairs. Perversely, given our "mateship" with our closest ally, American secrecy prevents Australian personnel from learning how to do the maintenance and repair tasks.
"The US also denies Australia access to the computer source code essential to operate key electronic components in its ships, planes, missiles, sensors and so on."
As US President Trump would say, "What sort of deal is that?"
In terms of Woomera and foreign military weapons testing, this begs the question, what's in it for Australia? How much of the testing of the F-35 and other complex weapon systems ends up in technology the ADF may not even get access to? Is the ADF deriving any direct benefit from the use of Woomera by the US, UK, and other partners? If so, are the benefits sufficient to justify the high upgrade costs being billed to the Australian taxpayer? Of greater import, do these benefits outweigh the significant national opportunity cost of having this vast area restricted from use for other purposes?
These are not idle questions. There are many complex and competing interests associated with the Woomera Prohibited Area.
WPA coexistence framework
The land covered by the Woomera Prohibited Area (WPA) was originally home to six Indigenous groups, two of which hold freehold title over large areas, while the others hold non-exclusive Native Title rights over the remainder. The area contains many significant Indigenous heritage sites.
Most of the WPA is South Australian Crown land covered by pastoral leases and exploration and mining tenements granted by the South Australian Government. Key transport infrastructure, including the Stuart Highway and the Adelaide to Darwin railway, bisects the WPA, connecting southern and northern Australia. A part of the Stony Deserts, it is environmentally significant too — an important arid region with a surprisingly high number of plants and animal species, some listed as threatened. In terms of mining, the region contains economic deposits of copper, gold, iron ore, uranium, silver, titanium, and zirconium.
Former users noted that, prior to 2007-08, access to the area had been flexible but, subsequently, non-Defence access was increasingly curtailed, often in ad hoc fashion. The South Australian Resources Minister at the time told the ABC,
"…at a moment's notice Defence could ask you to leave, so obviously if you've got very expensive drill rigs and contractors doing some very expensive works and you're told at a moment's notice you have to leave it's very, very inconvenient and not cost-effective."
Minotaur Exploration sold its tenement due to what it said had been an increasingly unworkable relationship with Defence. Tony Belperio explained his company's decision to the ABC,
"We didn't have much trouble at all over the years until about 2007-08 when Department of Defence started getting a lot more pushy and officious about access… It appears as if the Department of Defence got a bit worried about too many companies coming on and exploring."
In response to such tensions, in late 2010 Defence Minister John Faulkner commissioned a major review into how the Woomera Prohibited Area should be used in Australia's national interest. The review was led by a former Secretary of the Department of Defence, Dr Allan Hawke. It resulted in the creation of the Woomera Prohibited Area coexistence framework, still in use today.
Hawke decided that although Defence's authority to control access to the WPA made it the principal user, it was not the only stakeholder. He said the South Australian Government was a key stakeholder alongside Defence and also noted other stakeholders, including Indigenous groups, mining companies, pastoralists, opal miners, and the railway.
Hawke recommended that a WPA Coordination Office be established, jointly operated by the Commonwealth and South Australia, to administer non-Defence use of the WPA and to take responsibility for policy and regulation.
The primary governance mechanism for the new WPA coexistence framework was the WPA Advisory Board, currently comprised of a Chair and Deputy Chair (both required to be independent) and five senior level ex officio board members from defence and resources-related departments in the Federal and SA Governments. The Advisory Board has oversight of the WPA Coordination Office.
Both bodies were intended to receive advice and feedback on the practicalities of coexistence from a Reference Group of representative WPA stakeholders (Recommendation 37, page 27, Woomera Final Report).
The WPA Coordination Office was quickly established (May 2011) and the Advisory Board followed in October 2012. We've found no evidence that a Reference Group was ever established. Defence, the WPA Coordination Office, and the SA Government declined to answer Michael West Media's questions.
Legislation giving effect to the framework was passed in 2014 (here and here). Notably, it makes no reference to coexistence, is silent on the partnership of the Commonwealth and the South Australian Government, and contains no mention of the Advisory Board or Reference Group.
The South Australian Government makes plain that it was cut out of the legislative framework, saying in its submission to a detailed 2018 WPA Review that,
"The South Australian Government recommends amending the WPA Rule 2014 … to formalise South Australia's role in the governance and management of the regulatory access management framework through the WPA Coordination Office (WPACO), WPA Advisory Board and a Stakeholder Reference Group ensuring the coexistence principles are embedded in the regulatory access framework."
A fair call — ignored by the Review.
Conflicted interest of Advisory Board Chair, Amanda Vanstone
The integrity of the current WPA Advisory Board has been corrupted by a Chair with a significant conflict of interest. Former Howard government cabinet minister, The Hon Amanda Vanstone, also sits on the board of Lockheed Martin Australia, the world's largest weapons-maker, and a beneficiary of the Woomera Test Range.
Vanstone was not on the Lockheed board when she commenced as Chair in November 2017. Her federal ministerial experience in Indigenous affairs and experience as Chair of the Royal Flying Doctor Service were positives. However, during her first year as Chair, Lockheed made its move, inviting her to join its board – possibly within months – otherwise certainly during the May-December period of the 2018 Review. Vanstone accepted.
Lockheed Martin is a large contractor to the Defence Department and has a significant contractual partnership with Defence Science & Technology Group, a frequent user of the Woomera Test Range. Lockheed's missiles, F-35 fighter jets, and who knows what else, have been tested at Woomera.
Before the 2018 Review Report had been signed by Gordon de Brouwer (on 11 December 2018), Vanstone had taken her seat on Lockheed's board (on 1 December 2018) and Lockheed had issued its media release.
We contacted Ms Vanstone for comment. Her view is that there is no conflict because she is a non-executive director of Lockheed Martin and the WPA Advisory Board has no executive authority.
While the WPA Advisory Board is not a statutory agency, it is noted as the primary governance mechanism of the WPA coexistence framework. That framework, and the Advisory Board's terms of reference, state that the Chair must be independent. The members of a company's board, executive or non-executive, are the governance authority of the company and responsible for delivering its goals and objectives (see here). When Vanstone joined the Lockheed board, she was quoted as saying,
"Lockheed Martin is an industry leader and technology innovator… I look forward to contributing by using my knowledge and experience to ensure its ongoing success."
Band of Brothers: Lockheed Martin and the Department of Defence
We asked Vanstone whether she advised the Defence Minister, the SA Premier, the 2018 reviewer (Gordon de Brouwer), and her colleagues on the Advisory Board at the time of her appointment. Vanstone confirmed she had declared it. This means de Brouwer's assertion on page 58 of his report, that, "The Advisory Board is headed by an independent Chair (currently The Hon Amanda Vanstone)…" was inaccurate — and he knew it, and he said nothing, which raises questions about his own independence and integrity.
Despite her continuing presence on the Lockheed board, on 1 July 2019 Ms Vanstone was reappointed as Chair for a further two year term.
The inaugural Chair of the WPA Advisory Board, former ALP senator Stephen Loosley, was not independent either. (Michael West Media attempted to contact Mr Loosley without success.) A member of the Thales Advisory Board, he remained on the Thales Advisory Board for the duration of his time as WPA Advisory Board Chair, even becoming Chair of the Thales Advisory Board in 2015.
Thales is one of the top 10 weapons-makers in the world. In Australia, it manufactures the Bushmaster and Hawkei armoured vehicles which have been tested at Woomera. In October 2013, Thales signed a partnership agreement with Defence Science & Technology Organisation. The inaugural Deputy Chair, Paul Holloway, also a former ALP politician, was a former SA Minister for Mineral Resources Development. During most of his time on the WPA Advisory Board he was concurrently on the SA Resources Industry Development Board — not an independent appointment either.
The 2019 appointment of Andrea Slattery as Deputy Chair is an independent choice. Slattery has extensive experience in superannuation and on corporate and government boards, and no apparent association with defence or mining interests.
From the outset, the top-heavy military/bureaucratic structure of the Advisory Board has shown itself to be vulnerable to manipulation by vested interests. In order for coexistence to succeed as intended, for the benefit of all stakeholders, both the Chair and Deputy must be independent. The Advisory Board also needs to be advised and balanced by a Reference Group of WPA stakeholders.
On the topic of managing conflicts of interest, the Australian National Audit Office has this to say on page 22 of its Administering Regulation [emphasis added]:
"Decisions should be made by regulators in a fair and unbiased manner and must not be influenced by self-interest, external affiliations and/or the likelihood that the officer, or those close to them, will gain any personal or financial advantage. Conflicts of interest can…undermine stakeholders' confidence in their integrity…"
There is no need for the Chair or Deputy to have experience of defence or resources. All other board positions are occupied by senior officials from relevant departments (for example, the Chief of Air Force and the Chief Executive of the South Australian Government Department for Energy and Mining). The presence of these senior officials satisfies the requirement for expert advice.
It is a fundamental tenet of the coexistence framework that the Chair and Deputy Chair of the Advisory Board are independent. This provides a level of confidence – for WPA stakeholders and the broader public – that board decisions are being assessed and influenced by at least two impartial people of high standing who will weigh up competing interests with an open mind.
Managing the WPA's competing interests is by no means an easy job; there are many complex and high level issues to be considered and balanced. This is why Allan Hawke recommended a senior level Advisory Board. It is also why a properly independent Chair and Deputy are essential.
———————
Brothers-in-Arms: the high-rotation revolving door between the Australian government and arms merchants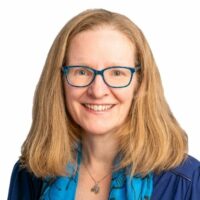 Michelle Fahy is an independent journalist who has been investigating militarism and the arms trade since 2009.