The Albanese government has approved or extended eight fossil fuel projects and two carbon capture projects since taking office in May last year. Callum Foote with the (hard to figure out) list.
Last Wednesday, Federal Environment Minister Tanya Plibersek approved her sixth coal mine or coal project extension since taking office last May. It was with little fanfare, no fanfare in fact.
They don't issue press releases to announce these things, and are too sheepish to agree to an interview where the inevitable first question would go to the heart of the matter: how an environment minister can stamp her imprimatur on a slew of projects which damage the environment.
The eight fossil fuel projects approved by Tanya Plibersek include two new coal mines, three expansions or extensions, an offshore petroleum project, an onshore gas project, and an extension on an existing offshore petroleum project.
This is not counting projects approved by state and territory governments that are not referred for Federal government approval; projects for which she has powers to intervene.
Latest – another 6% to Australia's emissions
Last week, the Gregory Crinum Expansion Project was approved for a 50-extension out until 31 December 2073, though it is unlikely to operate for that long given global coal demand trends. It is likely to add about 31m tonnes of carbon dioxide to the atmosphere, or roughly 6% of Australia's emissions.
Tanya Plibersek said the government had "to make decisions in accordance with the facts and the national environment law". Gregory Crinum will be covered by the Safeguard Mechanism climate policy, subject to reducing or offsetting the emissions of the mine by 4.9% per year.
Climate Council Head of Advocacy, Dr Jennifer Rayner, said:
The Albanese Government seems to work at two speeds: a go slow on environmental protection, but green lights are on all the way for fossil fuels.
Rayner continued, "There are at least 21 more fossil fuel projects currently covered by the Environment Protection and Biodiversity Conservation Act (EPBC) [approval process]. Will the Albanese Government wave every one through before it gets around to delivering on its promise to strengthen this law?"
Queensland approvals
Separately, Queensland's Palaszczuk Government has quietly approved BHP's Caval Ridge Mine Horse Pit extension, which would mine about 15 million tonnes of coal each year until 2055.
The project has approval to leave a massive final pit void of 545 hectares once mining has finished, meaning the majority of disturbed land will not be rehabilitated at all. This project is also part of the Living Wonders legal challenge.
It would be responsible for 440 million tonnes of CO2 over the life of the mine.
Environmental Advocacy in Central Queensland director Doctor Coral Rowston said, "Humanity must transition away from fossil fuels. Central Queensland doesn't need more coal mines, particularly those that operate for decades."
Approving new coal projects does not help threatened species which are facing threats on multiple fronts, including climate.
Other approvals, some 'tacit'
MWM analysed EPBC Portal data as well as National Offshore Petroleum Safety and Environmental Management Authority (NOPSEMA) approvals.
Approvals made under the EPBC Act are the responsibility of the Environment Minister and those made by offshore regulator NOPSEMA are the responsibility of the Energy Minister, Madeline King.
Three decisions made under the EPBC act were taken into consideration for this analysis. Those where the Environment Minister either explicitly approved a new project or expansion of an existing project, approved an extension of an existing project or where the minister decides that no EPBC approval is necessary.
The last decision is considered a tacit approval of a new fossil fuel project, such as the Star Coal Bulk Sample project.
Transparency Net Zero: new fossil fuel approvals by Environment Minister Tanya Plibersek on the up
Carbon capture fake fix
Carbon Capture and Storage (CCS) projects have also been included in the tally, as they may lead to further oil or gas recovery. CCS or Carbon Capture Utilisation and Storage (CCUS) projects are not guaranteed to lead to the increased extraction of fossil fuels.
CCS as a technology has been around for over 50 years, though most of that time it went by a different name: enhanced oil recovery or EOR.
According to the Global CCS Institute, about 73% of CO2 captured every year is used for EOR to push more oil out of depleted fields, to be refined and burnt, producing emissions.
Bruce Robertson, an energy investment analyst, says:
investors, energy planners and governments should be wary of subsidising CCUS as a climate solution.
Fossil fuel projects approved by the Albanese government include:
30 August 2023: Approved the expansion of the Gregory Crinum Coal Mine in central Queensland for 11 years. Gregory Crinum is owned by Australian miner Sojitz Blue.
29 June 2023: Approved the nine-year extension of the Ensham thermal coal mine, owned by Japanese fossil fuel giant Idemitsu Kosan.
23 June 2023: Decided that the proposed Star coal mine did not require environmental approval, and could proceed as planned.
30 May 2023: Approved the Isaac River Coal Mine Project, owned by Bowen Coking Coal.
12 February 2023: Approved Santo's Towrie Gas Development.
10 February 2023: Approved Santos' Dorado Development in the Bedout basin. Dorado will be designed for liquid handling rates of 100 thousand standard barrels per day (KSTB/d) and gas reinjection capacity of 235 million standard cubic feet per day (MMscf/d) over 20 years.
6 January 2023: Extending the life of the Lake Vermont open-cut coalmine, owned by Jellinbah Group, until 2063. This decision does not increase the amount of coal that can be mined, only the period of time it can be mined in.
27 June 2022: Approved Santos' 'Van Gogh' Petroleum Field Development project.
Farmers betrayed by government, Shell, PetroChina "fairytales" as prime land damaged by gas fracking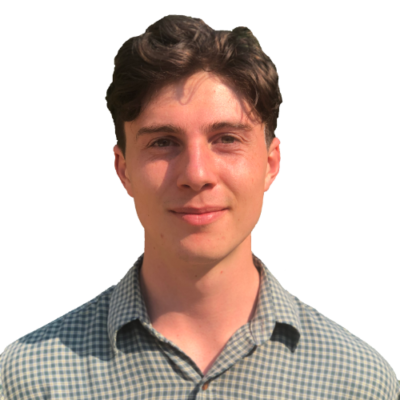 Callum Foote is a reporter for Michael West Media.
Callum can be contacted on [email protected]