A coexistence with gas wells is the reality for farmers on Queensland's Darling Downs. As the government of Annastacia Palaszczuk rolls out thousands more CSG permits, farmers report subsidence, damaged land, ringing an alarm for Liverpool Plains landholders fighting Santos in NSW. Callum Foote reports.
Liza Balmain is a landholder from the Cecil Plains, where coal seam gas company Arrow Energy is planning to drill for gas. Arrow is a joint venture between global gas giants Shell and PetroChina. It has federal approvals to drill over 7000 wells across two different projects in the Surat basin.
This area is known as the Darling Downs; it is roughly equivalent in area to the Surat Basin as it is known to gas companies It boasts some of the best agricultural land in the country.
"It's that really rich, fertile black clay soil, but we're very flat with a big floodplain. So you know, it's flat for as far as the eye can see," says Balmain.
According to the Australian Bureau of Statistics, ​​the total value of agricultural output in the Darling Downs and South West Region was almost $4 billion in 2021.
Anti-drilling lobby group Lock the Gate says that most of the 18,000 coal seam gas wells and 4000km of pipeline approved in Queensland in the last two years are in the Darling Downs. Approvals are now being sought for another 8400 wells. Gas fields have been approved for 1 million hectares and new approvals would expand the drilling acreage across another 2 million hectares.
Santos' wins fracking approval for Towrie gas development from Environment Minister Tanya Plibersek
Lock the Gate Alliance Queensland coordinator Ellie Smith said that "as far as we're aware, to date, the Palaszczuk Government has never refused a gas company application to drill on prime farmland."
This is the best of the best farmland we're talking about. Yet gas companies are regularly granted approval to drill all over it, causing subsidence, draining groundwater, and wreaking havoc on the physical and mental health of local communities.
Liza Balmain's property is directly threatened by an Arrow Energy development which has been granted almost all of its environmental approvals. "Arrow energy has basically been approved to develop gas in this area," Balmain says, "they've got the environmental approval and the resources approval that they require."
There's only one potential roadblock, and that's the last hope for Balmain and her fellow landholders.
Bypassing exemptions for prime agricultural land
"Because we are classed as priority agricultural area land, we are afforded this extra layer of protection through a piece of Queensland legislation called the Regional Planning Interest Act," says Balmain.
This extra layer of protection is the requirement that petroleum companies apply for, and receive, a Regional Interests Development Approval (RIDA) before commencing their drilling.
However, Balmain believes that Arrow Energy has found a loophole in the Act which will permit them to avoid having to apply for a RIDA.
The exemption is that if a company has a voluntary agreement with a single landholder in the area, they are permitted to avoid the RIDA process and begin drilling.
However, according to Balmain, this exception states that  "they are not to have an impact on the priority agricultural area or strategic cropping lands and then not to have an impact on anyone other than the landholder that they have an agreement with."
Unfortunately, it is unlikely that the negative impacts of drilling are contained to a single property.
Farmers, elders, Teals meet to thwart Santos fracking the Pilliga and the Liverpool Plains
In the case of Zena Ronnfeldt's property near Dalby, drilling in a nearby property has caused the loss of 120 hectares of prime cropping land.
Ronnfeldt bought her property in 2015, which bordered on an existing gas field. "There was just a couple of vertical wells against the back paddock at that point. And it looked like a pretty reasonable business investment decision."
Ronnfeldt felt comfortable with the purchase, "Because the Queensland government was promoting the idea that no farmer would be worse off from gas development".
Perils of diagonal drilling
However, in 2018, Arrow Energy drilled diagonally beneath Ronnfeldt's farmland without any notification.
After an investigation, and lobbying by Ronnfeldt, Arrow Energy was fined $1 million for non-compliance of the land access framework.
This did nothing to alleviate the problems the drilling was having on the property.
"It was in 2020 that we started noticing the problem with drainage in a paddock which had always drained just fine, like the water just ran through it and drained or to the creek and no issues; didn't interfere with us being able to grow crops. We know that these depressions were starting to form near the gas wells right at the beginning of COVID.
"We've got machines getting bogged in the paddock. That paddock used to be able to grow crops, no problem. And now we can't do it," she says.
Ronnfeldt says that they have little recourse to compensation from Arrow Energy for the damages incurred as a result of subsidence, as they did not collect data to establish a baseline before drilling.
Because if you're trying to prove something's happening to your property, you need information; unfortunately, none of us knew we had to collect data.
Worthless government protections
The farmers were operating under the pretence that the government was there to look after them "We believed the government and gas companies' fairytales about the fact we would be no worse off and so nobody up here is actually going out to collect the necessary information," Ronnfeldt says,
the gas companies or government know that and therefore, you have people like us who've got terrible damage, and no compensation.
Balmain and a small group of local farmers are considering legal action to enforce a RIDA on Arrow Energy's development.
"We're basically at that stage where we are considering seeking a declaration in the Planning and Environment Court". Unfortunately, this may not halt the development but rather, "will shine a spotlight on the fact that they've just been like, like cowboys coming through here thinking they can just, you know, develop on Queensland's agricultural land and it will also shine a light on the government and the fact that they're not administering the Act as it was intended," says Balmain.
To fund this action, the farmers would look to community support as their primary source of legal funds. Balmain questions the integrity of a system where gas companies can entice the approval of one farmer to get drilling approval, tiny penalties from company breaches and farmers having to raise money to contest the incursion of multinational drillers on their land.
Controversial coal mine wins water licence, former pollie Joel Fitzgibbon joins the board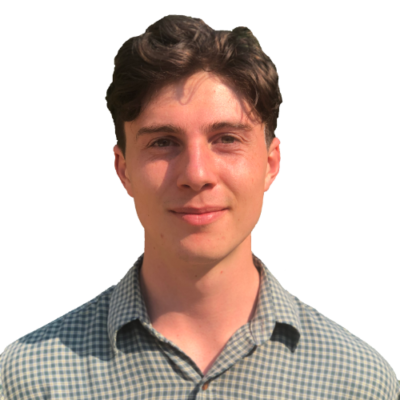 Callum Foote is a reporter for Michael West Media.
Callum can be contacted on [email protected]