Gambling & Liquor | Labor | Revolving Doors
Stephen Conroy is a former ALP Senator who has since enjoyed lobbyist positions at Responsible Wagering Australia (RWA) and TG Endeavour after retiring from parliament in 2016. RWA is recognised as a central figure in representing top bookmakers across Australia including CrownBet and Bet365. During his time both in the Senate and as a lobbyist, Conroy has maintained a close relationship with casino and media magnate James Packer.
Chairman, Advisory Board for TG Endeavour.
Council Member of the Australian Strategic Policy.
Political commentator for Sky News.
Executive Director for Responsible Wagering Australia (RWA) from 2016 to 2019.
Parliamentary service:
Elected to the Senate for Victoria 1998. Re-elected 2004, 2010, and 2016. Resigned in 2016.
Ministerial appointments:
Minister for Broadband, Communications and the Digital Economy from 2007 to 2013.
Cabinet Minister from 2007 to 2013.
Minister Assisting the Prime Minister on Digital Productivity from 2010 to 2013.
Parliamentary party positions:
Opposition Deputy Whip in the Senate from 1996 to 1998.
Deputy Leader of the Government in the Senate from 2007 to 2013.
Leader of the Government in the Senate from 04.02.2013 to 26.06.2013.
Shadow Minister for Financial Services and Regulation from 1998 to 2001.
Deputy Leader of the Opposition in the Senate from 2001 to 2007.
Shadow Minister for Finance, Small Business and Financial Services from 2001 to 2003.
Shadow Minister for Trade, Corporate Governance, Financial Services and Small Business from 02.07.2003 to 08.12.2003.
Shadow Minister for Trade, Corporate Governance and Financial Services from 2003 to 2004.
Shadow Minister for Communications and Information Technology from 2004 to 2007.
Deputy Leader of the Opposition in the Senate from 2013 to 2016.
Shadow Minister for Defence from 2013 to 2016.
Shadow Special Minister of State from 23.07.2016 to 30.09.2016.
Shadow Minister for Sport from 23.07.2016 to 30.09.2016.
Party positions:
Delegate to the Australian Labor Party State Conference (Vic.).
Delegate to the Australian Labor Party National Conference.
Member of the Australian Labor Party National Executive from 1998.
Appointed executive director for gambling lobbyists RWA in December 2016, two months after retiring from the Senate. RWA represents and is backed by bookmakers such as James Packer's CrownBet, Sportsbet, Betfair, Unibet, and Bet365. Kevin Rudd described the RWA as a "front" for the expansion of the gambling industry partly funded by James Packer.
Spokesperson at the 2018 ClubsNSW Conference & AGM.
Discussing Conroy's departure from RWA in 2019, BetEasy chief executive Matt Trip said "'[Stephen Conroy] has helped the industry navigate some of its most serious regulatory headwinds … and he leaves us in great shape.'"
Mr Conroy was appointed Chair of the Advisory Board for lobbyist group TG Endeavour in 2019; a Canberra-based public affairs consultancy. The company's mission statement highlights their "strong reputation by providing sound policy advice, designing effective advocacy strategies and by utilising its extensive political and senior bureaucratic networks." He is named alongside the Managing Director and former senior advisor to John Howard, Mark Brandon-Baker, and Principal Paul Chamberlin, who served as the Senior Advisor for the Deputy Prime Minister John Anderson from 1998 to 2005, and leader of the Nationals Warren Truss from 2006 to 2011. With their past experience, "Each contributes to the partnership a background at a senior level in national public service and within the private sector. Their formidable range of contacts extends throughout Australia's governments, at both state and federal levels, party organisations of all political persuasions, peak industry bodies and major corporations."
Voted against increasing restrictions on gambling, more specifically on implementing $1 bet limits on poker machines.
In 2012, Conroy backflipped "on Labor's opposition to the expansion of online betting after he admitted new internet avenues needed to be 'seriously considered'". This resurfaced a possible link between James Packer and "Senator Conroy's softened position after the gaming tycoon hired former ALP National Secretary Karl Bitar, the man behind Labor's last election campaign, as a lobbyist."
Played a round of golf with James Packer in 2010 "the same day the Government announced a $250 million license fee rebate for free-to-air television stations." Meanwhile, Packer, with a 25% stake in Foxtel, was "lobbying for changes to anti-siphoning laws".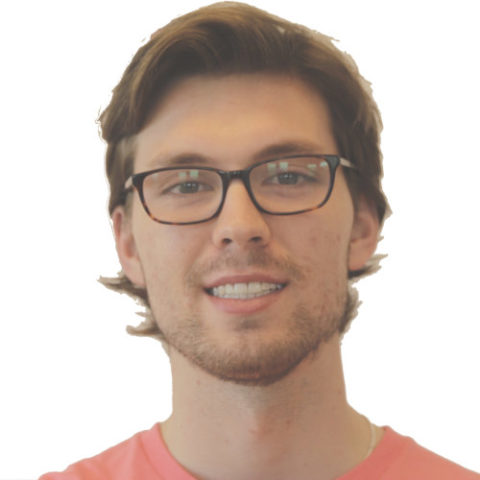 Luke Stacey was a contributing researcher and editor for the Secret Rich List and Revolving Doors series on Michael West Media. Luke studied journalism at University of Technology, Sydney, has worked in the film industry and studied screenwriting at the New York Film Academy in New York. You can follow Luke on Twitter