It is embarrassing enough that the government is even considering PEP11, the proposal to drill for gas directly off the coast of Australia's most populous beaches and wealthiest economic zone. The final decision rests with Resources Minister Keith Pitt. Luke Stacey and Michael West report.
It seems preposterous, like some kind of parody; an oil and gas rig off the coast of Sydney, somewhere between the golden beaches of Manly and Newcastle.
But this is the absurd reality. It is a proposal still under consideration. On the share market, speculators are betting on a ten-fold surge in the share price of driller BPH Energy. "Wooooo Hooooo Go BPH :)$$$$$$," cry the stock speculators in the chat forums.
Thankfully, this is no done deal. Very likely, it will never be done.
The decision on whether to proceed with PEP11, as the east coast Petroleum Exploration Permit is dubbed, rests with one man, Resources Minister and fossil fuels champion Keith Pitt, a Queenslander well known for his distaste for greenies and inner city latte drinkers.
As if, amid the rising menace of climate change, the Adani proposal to build the world's biggest thermal coal mine was not ludicrous enough – even in the twilight of the seaborne export coal market – the gas lobby has bellowed to the coal lobby: "Hold my beer!". 
"I've been on this for two years now and nobody I've never met anybody who knows about it say it's a good idea," says Brendan Donohue, President of the Northern Beaches chapter of Surfrider Foundation Australia. "But it's still going".
Surfrider and environmental group Save Our Coasts have been staging "paddle-outs" from Narrabeen to Newcastle, where surfers get together in the water to protest. They've raised awareness, and some 60,000 signatures. 
"It's a major shipping zone. It's some of the richest people in Australia along these beaches. [They are] a major amplifier for the economy."
The spectre of the burghers of Palm Beach and Copacabana having their views despoiled by a large metal gas poppet is one thing, the effect on dolphin and whale migration paths another, and the potential for an oil spill wrecking the most economically valuable bit of Australia's coastline yet another.
Yet this is not merely a local fight, it is a matter of international concern, of Australia's slightly scraggy image on the world stage as laggards on climate.
  In Europe, anywhere really where political leaders rely more on science than party donations for their policies, there is bewilderment. What are those Aussies up to? They're still shoving through a slew of new coal and gas projects while, Trump-like, refusing to commit to emissions targets like almost every other country of note despite the plunge in renewable energy prices.
And now a gas platform off Sydney? Surely not. Prime Minister Scott Morrison has said he opposes it. Even NSW Deputy Premier John Barilaro, a vigorous advocate for coal, has rejected the proposal to extend the PEP11 licence and has urged Keith Pitt to follow suit.
The Joint Authority for the decision rests between Barilaro and Resources Minister Pitt, and Pitt can override the recommendations of the regulator NOPTA. 
Unfortunately, Barilaro's recommendations to his fellow Joint Authority member may count for little as NOPTA's Guidelines for Offshore Petroleum Joint Authority Decision-making procedures says:
"In the event of a dispute between the Commonwealth member and the state/NT member of the Joint Authority, the Commonwealth member's view will prevail."
When asked whether he intends to support Barilaro, Pitt told Michael West Media:
"I will give this proposal and the recommendation from Minister Barilaro the full and detailed consideration they deserve, making a decision in the national interest. In making my decision I will also take the advice of [NOPTA]".
The only supporters of the project we could find were some anonymous screen jockeys on the sharemarket chat forum HotCopper, who routinely ridicule the surfers, decry the "cancel culture mob" and invoke the gas lobby's deceitful rhetoric of a gas "supply crisis" on the East Coast. 
PEP11 expired in February this year and is presently under review by the exploration regulator National Offshore Petroleum Titles Administrator (NOPTA) for an additional two-year renewal. 
The joint venture (JV) responsible for PEP 11 is Advent Energy – through its wholly owned subsidiary Asset Energy – with an 85% stake, and Bounty Oil & Gas NL which is listed on the ASX and holds the remaining 15% stake. Advent Energy is controlled by BPH Energy, also listed on the share market.
In the chat forums, the likes of the "Wooooo Hooooo Go BPH :)$$$$$$" thread, they are betting on a "10-banger", that is, a ten-times rise in the share price of BPH should the project get the green light. 
East Coast gas supply furphy
In its 2020 financial accounts, BPH says: "The gas supply crisis on the east coast of Australia has created a significant market opportunity to raise funding and drill with the objective of developing the PEP11 project".
BPH is parroting the gas cartel rhetoric that NSW and Victoria have to commit to onshore drilling or they will be forced to "import" gas. It's a quaint notion, "imports". Tasmania has to "import" pineapples from Queensland, Queensland has to import pinot noir from Victoria. It's nonsense. As analyst at the Institute for Energy Economics Financial Analysis (IEEFA) Bruce Robertson has told MWM, "There is no gas supply crisis … Australia is swimming in gas."
Australia has leapfrogged Qatar to become the world's biggest exporters of gas. For the East Coast, gas is piped in from South Australia and the Bass Strait. Meanwhile, there's a glut of gas globally. The economics therefore don't stack up in the slightest, even if the Government makes good on its bizarre pledge for taxpayers to finance a gas fired power plant at Kurri Kurri in the Hunter Valley (the private sector won't finance it).
Then there's climate change
As for the environment, even assuming no great damage to marine life, even assuming no disastrous oil spill, there is the incontrovertible matter of greenhouse emissions.
The PEP11 joint venturers claim they will be doing their bit in adhering to the Paris Agreement via carbon capture storage (CCS) technology, assuring the ASX their proposed Baleen offshore drilling prospect is environmentally friendly as it would allow for gas emissions to be captured. 
Carbon capture in gas, just like "clean coal", may be scientifically possible – the idea has been tested for a decade – but it is too expensive, and therefore not commercially viable.
A report from progressive fossil fuels analysts at IEEFA makes the point:
"'Captured' carbon must be separated, transformed and, in most cases, transported to a sequestration site. The energy used in this process and the leakages that can occur during transportation and handling can materially reduce the net impact of the CCS process".
Further, "The underground storage into which carbon is injected is not always secure."
And this often unreliable infrastructure costs far more than renewables. A recent report from The Australia Institute draws on Chevron's failing Gorgon offshore gas project in WA. In 2016, Chevron received $60 million in government subsidies to fund its CCS facilities. 
But despite this leg-up from the taxpayers, co-author of the report Rod Campbell wrote in MWM that it cut 410 jobs from Gorgon in 2020 and "Years later, [its CCS facility] still isn't working and rather than paying any kind of penalty, the WA government is chipping in more money with no explanation in the budget." 
As part of its $100 million Coal Innovation Fund, the NSW government commissioned Deloitte to consult the economic viability of CCS which found it "would result in a net cost to the state of $16 billion." Deloitte's findings were not made public and "was cancelled by the Fund and the minister who oversees it, Deputy Premier and Nationals leader John Barilaro".
Where's Wally: find your favourite taxpayer subsidy to the fossil fuel giants
PEP11 flies in the face of global climate commitments. In a submission to the Independent Planning Commission last year, former Chief Scientist of Australia Penny Sackett noted:
"About 50 per cent of Australian gas reserves must remain in the ground to achieve a 2°C [global warming] scenario". This is in line with the Paris Agreement, and it speaks only for already-existing reserves. PEP11 is not yet a reserve. It is yet to be drilled.
Perhaps the only remaining argument touted in favour of PEP11 is jobs. It is a frail and hoary old tactic from the resources lobby because oil and gas drilling might be capital intensive but it is hardly labour intensive.
Labour force statistics from the Australian Bureau of Statistics show the gas industry cut some 3000 workers – roughly 10.5% of its workforce in 2020.
JobSlayer: gas giants grab $300m subsidy then axe 3000 workers
Which way will Keith Pitt jump?
Pitt might be an avid proselyte for fossil fuels but he is capable also of rational decision-making and PEP11 is hardly rational. His name, his reputation, would be forever tied to a bizarre, polluting, gas rig just off the shores of some of the world's most iconic beaches – a Christmas tree bobbing about in the night skies, a testament to irrationality, a world-wide embarrassment. 
Unlike some on the right of the Coalition who crusade for fossil fuel companies no matter the logic, Pitt recently intervened to warn oil major Exxon from abandoning the clean-up of its Bass Strait assets.
Briefly, the government was stung by Woodside when it quietly flogged its Northern Endeavour oil rig in the Timor Sea to a tiny company which soon went bust.
By selling its ageing asset, Woodside managed to skive out of the clean up, so when the buyer went belly up, it left taxpayers on the hook for the $230 million decommissioning bill and the remediation.
Adding insult to injury, they hired Woodside to do the clean up. 
ExxonMobil dumps Bass Strait sale after Woodside debacle and warning from Canberra
Keith Pitt fired off a stern letter to Exxon, effectively warning them not to "do a Woodside". He also responded by amending legislation to remove the loophole which allowed previous titleholders to avoid decommissioning and remediating the environment. They are now bound by what is known as a trailing liability.
This is a looming as an issue of monumental proportions for Australia, in gas as in coal. Remediation of ageing fossil fuel assets; filling mine voids, extricating machinery from the seabed floor.
The Australian offshore oil and gas industry is up for a $52 billion clean-up bill to offset the ageing and poorly-funded refineries in our waters. And as demand for fossil fuels inevitably declines, it may leave zombie companies in its wake, unable to meet their commitments.
All this renders PEP11 as unlikely a prospect as ever there was of getting the green light. If a BHP or a Shell were behind it, PEP11 might have lobbying clout to swing the politicians, not to mention the resources to drill it and clean it up down the track.
But BPH? A company whose market value is $50m, with no track record? Moreover, the spectre of Australia being subject to further ridicule for climate recidivism on the world stage, at least as far as far as PEP11 is concerned, are remote. Pitt may leave it hanging for a while just to rabble the "greenies", the surfers and the inner city late quaffers, but he'll hardly make himself look silly, and his country an international pariah.
If Keith Pitt were keen to proceed, against all logic, he would need to swing the support of Prime Minister Scott Morrison, and Morrison would be extremely reticent to face his international counterparts in diplomatic shindigs as the guy who thought it was a good idea to whack a gas rig off the coast of Sydney.
That's a snowflake's chance in hell.
The Ultimate Gouge: why Australia, the world's #1 exporter, now imports gas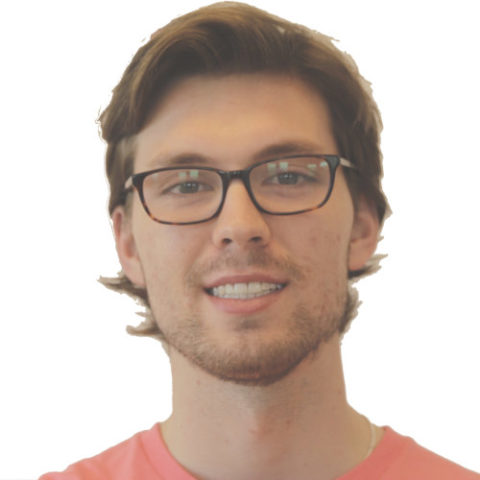 Luke Stacey was a contributing researcher and editor for the Secret Rich List and Revolving Doors series on Michael West Media. Luke studied journalism at University of Technology, Sydney, has worked in the film industry and studied screenwriting at the New York Film Academy in New York. You can follow Luke on Twitter