The government privatisation train is on course for a head-on collision with the parliamentary inquiry into "gold-plating" in the power industry.
At the very time the states are sprucing up their energy companies for sale, further revelations of regulatory rorting will be flowing thick and fast.
Gold-plating, or excessive spending on poles and wires, has been shoring up industry returns for the past six years – and driving power bills higher, although demand for electricity actually has been falling.
Now a treasury analyst from Queensland electricity retailer Energex threatens to blow the lid on how the power industry "games the regulator" in unprecedented and gory detail.
Cally Wilson walked out of her job at Energex three weeks ago and turned whistleblower, telling the press how her bosses had conspired to push up power prices.
She says she was instructed to find a debt rate which would meet management's targets — in other words, a high rate. "Unusually high" were her words.
The higher the WACC (weighted average cost of capital), the higher the return Energex could claim from the Australian Energy Regulator (AER) — and therefore the higher it would charge its customers.
Her allegations of data manipulation are the catalyst for the announcement of the parliamentary inquiry into "gold-plating".
Gold-plating had been exposed in these pages two years ago as the main culprit behind rising energy bills. However, having an insider such as Cally Wilson report in detail – and she has put a swathe of irregular practices before regulators – will lend a new potency to the case for reform.
Data manipulation is by no means confined to Queensland.
The business model of the energy sector – in both gas and electricity – is predicated on a monumental conflict of interest. The more the network companies spend, the more they earn. The temptation to build as much as possible, and bill the government for it, has simply been too hard to resist.
Incidentally, the WACC had been set by regulators at 9.72 per cent during the past five-year regulatory period, more than double state government costs of borrowing. While interest rates have come down globally during that time, the rate is still far too high in light of the negligible business risk faced by the entrenched network oligopoly.
With  federal treasurer Joe Hockey dangling a cool $1 billion handout if Queensland privatises its electricity network, as Victoria has done, it is no surprise the state recently declared plans to raise $28 billion by selling its three network companies — Powerlink, Energex and Ergon Energy.
But the privatisation comes at an inconvenient time for the states. In the wake of the last parliamentary inquiry into gold-plating (which the transmission giants attempted to muzzle by threatening industry critic Bruce Robertson with defamation), the Australian Energy Market Commission found NSW retailer Ausgrid had overspent by $1 billion on Sydney's poles and wires between 2005 and 2009.
Here was just one example. There are plenty. However, unlike the last inquiry in 2012, the terms of reference are more precise this time and suggest that some in Canberra really are fair dinkum about bringing down energy costs.
In delving into how power companies calculate their costs, the terms of reference reflect the concerns of Sydney University professor of finance David Johnstone aired in Fairfax newspapers last month.
Johnstone revealed how the industry players ran rings around the regulators when it came to seeking approval for their high returns. Specifically, he exposed the DORC (depreciated optimised replacement cost) formula for valuing assets. DORC allows energy companies to value assets at "replacement cost" rather than at their actual cost. The upshot for customers is that they are effectively, in many cases, being billed again for something the public has paid for.
Thanks to DORC, a company is entitled to claim for assets whose costs already have been sunk. A gas pipeline for instance, decades old and already paid for, can be valued at the cost it might take to replace it – a cost David Johnstone says is "imaginary". Further, the number is arrived at with the help of consultants in whose interests it is to come up with a high figure.
Conflicts of interest abound in the way energy companies charge and the DORC formula is one which needs to be overhauled urgently. Such a spectre must haunt state governments though as they try to get the highest sale price for their assets – and energy executives for that matter, anticipating their salaries to multiply post-privatisation.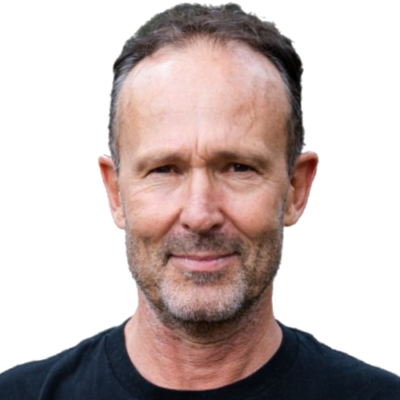 Michael West established michaelwest.com.au to focus on journalism of high public interest, particularly the rising power of corporations over democracy. Formerly a journalist and editor at Fairfax newspapers and a columnist at News Corp, West was appointed Adjunct Associate Professor at the University of Sydney's School of Social and Political Sciences.