When world leaders assembled at the G20 Summit in Brisbane last month, the corporation selected by the Australian government to address the G20 and spearhead its "thought leadership forum" was none other than United States coal producer Peabody Energy.
Exhorting governments to address poverty with coal and other fossil fuels, Peabody's executives had a sure meeting of minds with Prime Minister Tony Abbott, who had made his controversial "coal is our future" comments days earlier.
Less telegraphed in this sphere of "thought leadership" are the impending costs of an industry in decline, and what these costs mean for this country.
Take Peabody itself for instance. In four years, the equity market value of this coal producer – with its huge mines in the NSW Hunter Valley – has fallen from $US17 billion to $US2 billion ($2.46 billion).
On that equity value, Peabody is carrying $US5.5 billion in net debt. While the pension scheme for its management is 90 per cent funded, its retired workers' pension liabilities of $US735 million are zero funded.
Then there is mine remediation. For Peabody, there are $US713 million in company assessed remediation liabilities against which surety bonds of $568 million are held to cover overall clean-up costs as at December 2013.
Peabody appears better covered than others on this front, though. Throughout Australia, there are tens of thousands of abandoned mine sites left for taxpayers to clean up on a multitude of old companies' behalf. Some, such as the  Mount Morgan goldmine in Queensland, have already cost taxpayers $50 million as toxic sludge contaminated rivers and killed fish 50 kilometres downstream.
The Queensland Auditor-General has put the cost of cleaning up the state's 15,000 abandoned mines at $1 billion. However,  financial analyst Tim Buckley, of the Institute for Energy Economics and Financial Analysis, says the eventual figure could be 10 times higher.
That is just Queensland. Collectively, the other legacy costs in the wake of the biggest resources boom in history and its slather of top-of-cycle acquisitions will surely run into the dozens of billions.
Much will depend on whether the sharp decline in coal prices is structural rather than cyclical. The government and the coal fraternity say it is cyclical, that demand will rebound. There is a good deal of hope factored into this view, hope that  appears to also be the basis for the government to provide taxpayer subsidies to back the giant Galilee coal project in Queensland.
Figures out of China last week showed thermal coal consumption fell 2.1 per cent year on year in 2014. Demand for electricity, however, still rose 3.9 per cent, an unassailable indicator that coal is losing significant market share in the battle against cleaner forms of energy. That 6 per cent loss in market share in China alone in one year can be viewed against the 10 per cent growth every year for the first 10 years of this century.
Unfortunately, most of the profits of this boom found their way overseas. The clean-up will be funded at home.
Yet companies such as Peabody Energy continue to fork out dividends for their shareholders while their liabilities are increasingly at risk. This company, as of yesterday, had an Altman Z-Score (global measure of financial distress) of 0.76. It is in distress zone (anything less than 1.81), implying possible bankruptcy in the next two years.
Peabody is in better shape, though, than the Indian coal producers. A research report by IEEFA's Tim Buckley suggests all three big players in Australia – Adani, GVK and Lanco Infratech (owner of Griffin Coal in WA) – are showing Z-Scores suggesting a real risk of distress.
As described here three months ago, http://www.smh.com.au/business/mining-and-resources/wise-investment-or-fossil-fools-queensland-backs-coal-as-g20-moves-the-game-on-20141117-11odkq.html  GVK's net debts stand at 10 times its market cap.
Its Galilee colleague Adani Mining P/L is an Adani subsidiary with $1 billion in debt, negative shareholders funds, zero revenue and high cash burn with many billions still to spend. It is no wonder the Indians have their arms outstretched for taxpayer subsidies. Unless the coal price bounces substantially, this is not a viable project without state support.
http://www.smh.com.au/business/adanis-galilee-basin-project-not-commercially-viable-20140905-10cyc3.html#ixzz3N9vSfwSZ
As for the third company, the central subject of Buckley's report, Lanco Infratech is already a year into a corporate debt restructuring with its many banks.
"The imminent of Lanco Infratech's Griffin Coal business points to an increasingly urgent need for federal and state government planning to prepare for the economic and social impacts of the structural decline in coal."
The government of WA is in a bind. It needs Griffin's thermal coal to fire its grid. While taxpayers are likely to be tapped to prop up yet another distressed mining company, the sheer survival of the mine will render mine remediation a minor issue for future generations to worry about.
"IEEFA notes the absence of any material environmental remediation bond protection at Griffin Coal. West Australian taxpayers could well end up with yet another significant unfunded mine remediation liability".
The Indian power and infrastructure companies were last to the party. All three bought into Australian coalmining projects in 2011 – the very peak of the boom. All were already excessively leveraged. All three paid big prices with borrowed money. Since then the seaborne price of thermal coal has more than halved.
For its part, Griffin Coal is operating negative cash-flow and struggling even to pay the interest on its $600 million to $800 million in acquisition-related debts. Lanco paid way over the top for Griffin. Rival Chinese group Yancoal acquired the Premier coal asset for $300 million, just after Wesfarmers had spent $90 million on its upgrade. Lanco in contrast paid $750 million for a slightly smaller business that was loss making and in need of capital expenditure.
It paid 2.5 times the price Yancoal paid. Yet Yancoal recently picked up a $240 million subsidy from the WA government. Meanwhile, in Queensland the government is pondering a suite of taxpayer assistance for the Galilee partners: equity funding for the railway, water, dredge and spoil removal and/or a holiday on coal royalties.
Coal is a mature industry and should hardly be a candidate for big taxpayer handouts, especially since it is already a recipient of state largesse in many forms. Governments, however, will come under intense lobbying pressure – especially the threat of job losses – to shield mining companies from tumbling commodity prices.
What is required to protect future generations in this country is a concerted plan to deal with the fallout. There isn't one. NSW for one does not even properly report remediation liabilities. Eventually, these may be in the tens of billions of dollars so an audit of all environmental liabilities is in order before – should the mining sector fail to regain its former glories – the country is left with a slew of insolvent mining companies and even more thousands of toxic holes in the ground.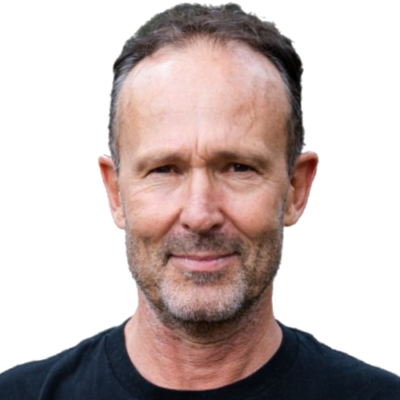 Michael West established michaelwest.com.au to focus on journalism of high public interest, particularly the rising power of corporations over democracy. Formerly a journalist and editor at Fairfax newspapers and a columnist at News Corp, West was appointed Adjunct Associate Professor at the University of Sydney's School of Social and Political Sciences. You can follow Michael on Twitter @MichaelWestBiz.