Having dithered on real action to tackle global warming, some in the Coalition are now taking a keen interest in solving it — by going nuclear. Noel Wauchope investigates what's behind the sudden push to overturn legislation prohibiting the exploration and mining of thorium and uranium and puts a definitive case against a nuclear industry in Australia.
A batch of Coalition MP's are pushing nuclear power as Australia's answer to climate change. The group includes Katie Allen inner-city Melbourne Liberal, Ted O'Brien, Queensland LNP, Trent Zimmerman, North Sydney Liberal, Bridget Archer Tasmanian Liberal, David Gillespie Nationals NSW, Rick Wilson West Australian Liberal, and Keith Pitt, LNP from North Queensland, who was this week promoted to cabinet as Resources Minister. Former deputy prime minister and Nationals leader, Barnaby Joyce, is also a staunch proponent of nuclear power.
Arguing that nuclear power is the answer to bushfires and a heating climate when these are conversely nuclear's greatest threat is akin to an argument by the Mad Hatter and the March Hare. The US National Academies Press compiled a lengthy and comprehensive report on risks of transporting nuclear wastes. They concluded that among various risks, the most serious and significant is fire. And indeed, climate change, in general, carries serious threats to nuclear reactors and the entire nuclear fuel chain.  
But any port in a storm when you're trying to sell a product that is expensive, unpopular, illegal in Australia and has the problem of long-lasting toxic wastes. Nuclear may be super low emission technology but it is also super expensive.
The Australian public's renewed enthusiasm for action on climate change was timely. The nuclear lobby had, coincidentally already geared itself up for a campaign to overturn Australia's State and Federal nuclear prohibition laws. The current Victorian inquiry is the latest in a spate of Parliamentary Inquiries aimed at removing these laws. Submissions are due by this Friday, 28 February.
The Inquiry's Terms of Reference (TOR) are narrow:
"(1) investigate the potential for Victoria to contribute to global low carbon dioxide energy production through enabling exploration and production of uranium and thorium;
(2) identify economic, environmental and social benefits for Victoria, including those related to medicine, scientific research, exploration and mining;
(3) identify opportunities for Victoria to participate in the nuclear fuel cycle; and
(4) identify any barriers to participation, including limitations caused by federal or local laws and regulations."
It is clear the goal is to remove Victoria's Nuclear Activities (Prohibitions) Act 1983. The very first TOR makes the mining of uranium and thorium as the prime concern. Given Victoria could run a nuclear power station with uranium/thorium sourced from elsewhere, it is clear that, after years of pressure by thorium lobbyists, the underlying goal of this inquiry is to overturn the legislation prohibiting the exploration and mining of thorium and uranium in Victoria.
The Victorian legislation was brought in to protect this State's precious agricultural land and iconic ocean coast from polluting mining industries. South Gippsland is particularly rich in thorium.
Nuclear lobby tries to water down Victorian prohibition
The Terms of Reference are overtly biased: with no qualification, they promote the nuclear industry as undoubtedly beneficial to Victoria. This is ludicrous, as the global nuclear industry is in a state of decline.
Meanwhile, the renewable energy technologies of wind, solar and storage are now recognised by CSIRO and the Australian Energy Market Operator as, by far, the cheapest form of low carbon options for Australia, and are likely to dominate the global energy mix in coming  decades
This first Term of Reference assumes that the "exploration and production" will result in nuclear power plants for Victoria, otherwise why do it?  It also assumes that nuclear power will be effective in lowering C02 emissions.
However, there is no point in this "exploration and production" as it has been repeatedly demonstrated that nuclear power is no solution to climate change as in Dr. Paul Dorfman et al's response to James Hansen on 20 December 2019 in the Financial Times.
"We write in response to James E Hansen et al's letter ("EU must include nuclear power in its list of sustainable sources", December 17), which mistakenly advocates nuclear energy to address climate change. In fact, spending on new nuclear power significantly reduces our chances in effectively responding to climate change. This is because, for nuclear to be considered a feasible option, new reactors should be able to be completed economically, efficiently and on time — however, practical experience proves otherwise. Nuclear new-build represents a high-risk technical, regulatory and investment option, with significant delay and cost overrun."
Nuclear power and climate change
Nuclear power is vulnerable to climate change. Increasing temperatures can result in reduced nuclear reactor efficiency by directly impacting nuclear equipment. It is uniquely vulnerable to increasing temperatures because of its reliance on cooling water to ensure operational safety within the core and spent fuel storage. As the most water-intensive energy generation technology, nuclear reactors are located near a river or the ocean to accommodate hefty water usage, which averages between 1,101 gallons per megawatt of electricity produced to 44,350 gal/MWh depending on the cooling technology.
Inland reactors that use rivers as a source for cooling water are the most at risk during heat waves, which according to the Intergovernmental Panel on Climate Change (IPCC) are "very likely" to occur more often and last longer in the coming decades.
In view of Australia's growing bushfire threats, the introduction of nuclear power technology of any type is questionable. The safety of the Lucas Heights nuclear reactor was cause for concern when bushfires occurred in its vicinity. The transport of nuclear wastes would also be threatened by bushfires .
Whilst nuclear power is zero emmissions, nuclear power plants require huge amounts of water to prevent fission products in the core and spent nuclear fuel from overheating. Nuclear the most water intensive energy source in terms of consumption and withdrawal per unit of energy delivered. Unlike thermal power plants, solar and wind power can help alleviate water stress.
How would nuclear benefit Victoria?
The Terms if Reference ask for the "economic, environmental, and social benefits to Victoria." Victoria is moving towards a renewable energy revolution, with a significant uptake of renewable technology by the State Government. Victoria has set a renewable energy target of 50% by 2030 and Melbourne's iconic tram network is to be powered by solar energy.
The Norwegian Radiation Protection Authority (NRPA) revealed that thorium-based nuclear energy plants – once vaunted as a clean alternative type of nuclear energy – is not an environmentally safe alternative. Thorium leads to highly radioactive nuclear waste. Consequently, the risk of accidents will always be present the report said.
Uranium mining has widespread effects, contaminating the environment with radioactive dust, radon gas, water-borne toxins, and increased levels of background radiation.
As to the "social benefits", the introduction of any part of the nuclear fuel chain into Victoria would particularly impact rural Victorians. The effect on tourism and farming industries has not yet been adequatley analysed, whereas solar and wind technologies can be developed alongside agriculture and tourism.
Economist John Quiggin told Michael West Media last week that he'd support the removal of Australia's ban in exchange for the establishment of a carbon price. Quiggin believes that this would put the nuclear proponents on the spot and open up the subject of the poor economics of the nuclear industry. You can read Quiggin's submission here.
This Victorian Parliamentary Inquiry may not succeed in promoting the thorium or the pro nuclear cause. However, it is part of what looks to be a co-ordinated national attack on nuclear prohibition laws. The mainstream media, particularly the Murdoch press, seems to toe the nuclear industry line that the way to fix global warming is to go nuclear.
Nuclear power is not supported by either Labor or the Greens.
---
Noel Wauchope reports on popular TV series Chernobyl and the economics of nuclear power.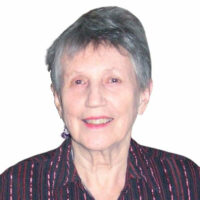 Noel Wauchope is a long time campaigner against nuclear power. For the past twelve years, she has been running websites, the antinuclear.net and nuclear-news.net.