The NSW budget rejected any funding for a mandatory monitoring program of forestry operations. This runs counter to international standards. Suzanne Arnold reports on Australia's forestry fail.
The lack of funding came in spite of pleas from the critically important Forest Monitoring & Improvement Program, which monitors NSW native logging, and the 20 year Regional Forest Agreements.
In Sydney next week, the Montreal Process Working Group (MPG), which provides the criteria and indicators for countries to report progress to achieving sustainable forest ecosystem management, will meet. Australia is a member country of the international group, the MPG framework underpins and is the foundation of Australia's state and federal forestry approvals and operations.
Scientific and legal evidence provided in reports, legal challenges, and other research provides compelling evidence showing Australia is in non-compliance with the entire MPG framework. The most recent State of the Forests report is dated 2018, with no update on the extraordinary damage to native forests, biodiversity and ecosystems by Black Summer fires and climate impacts provided to the MPG by relevant state and federal governments.
And secrecy abounds. A request by MWM to the Department of Agriculture and Fisheries to interview members of the Group was denied, "unfortunately we will have to decline interviews in this instance."
Smoke 'n mirrors budget: forests and koalas are great but logging and money are better!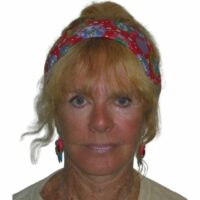 Sue Arnold is a former Fairfax investigative journalist. Her speciality is environmental issues and she is a regular contributor to Australian and international publications. Sue heads up Australians for Animals Inc., a 32-year-old wildlife charity and is Founder and CEO of the California Gray Whale Coalition based in San Francisco.