Private aged care homes and private hospitals in Victoria are failing to use body bags, putting frontline workers and their families at risk. Aged care is regulated by the Federal Government and hospitals are regulated by the state. Luke Stacey reports.
"If we roll the deceased body, that expels the coronavirus-infected air from the lungs, it clearly extends the risk to my staff and my family."
This is Danny Hughes, the director of Melbourne and Regional Mortuary Transport (MRMT). He and his team are operating on the frontline of the Covid-19 crisis in Victoria, transporting dead bodies from aged care homes and hospitals to the morgue. Often they have no idea if a body is infected or not but they know the risks. And those risks are highest in the privatised health and aged care systems, both State and Federal.
"We might do 7-12 (dead body) transitions a day," says Hughes. "Maybe 35-40 Covid-19 cases a week. Often, we don't know how they have died".
Mr Hughes approached Michael West Media to express his deep concerns that certain private aged care homes and private hospitals are not using body bags. His petitions to authorities in both systems have fallen on deaf ears. 
The guidelines are crystal clear: the bodies of people who have died of Covid-19 in hospitals are to be stored in a "leak-resistant body bag".
Passing the Buck: why Victoria's Covid is raging in private aged care homes
On May 12, Victoria's Department of Health and Human Services released a mandate  outlining the correct safety measures for health professionals who handle the body of a dead person who is suspected of having, or was confirmed as having, Covid-19.
First responders in a hospital setting, which are usually nurses or doctors, are required to "store the body of a deceased person with suspected or confirmed COVID-19 in one leak-resistant body bag clearly labelled … 'Risk of Covid-19 – Handle with care'. If there are excessive body fluids, use two leak-resistant body bags."
Further, when a funeral director or mortuary professional arrives to pick up the body, staff must "inform the owner or driver of the vehicle used to transport the deceased that the body is suspected of having or confirmed to have Covid-19".
Danny Hughes said that he and his staff have turned up to private hospitals to find the bodies still lying in their hospital beds or on trolleys still in their hospital gowns.
"When the first wave hit … we had the understanding that private hospitals would put all deceased persons in body bags. So, we were surprised to turn up to the private hospitals and find there were [none]."
Death care not essential enough
During Australia's Covid-19 outbreak in March, both the National Funeral Directors Association (NFDA) and Australian Cemeteries & Crematoria Association (ACCA) requested to Minister for Health Greg Hunt that their frontline staff be recognised as essential workers.
On April 3, the National Incidence Response Division issued a statement to the ACCA on behalf of Mr Hunt claiming, "it is difficult to say at this time whether particular industries or sectors will be included on an essential services list".
Their requests were deferred to Home Affairs Minister Peter Dutton and are yet to be granted.
Essential health care workers hold first priority in outsourcing personal protective equipment (PPE), leaving funeral directors and mortuary workers at times in short supply.
To combat this, the NFDA wrote to Prime Minister Scott Morrison's office requesting access to the PPE inventory of the National Medical Stockpile (NMS).
A written response from the Prime Minister's office included:
"The purpose of the NMS is to provide a strategic national reserve of drugs, vaccines, antidotes and PPE for use in the national response to a public health emergency which could arise from natural causes or terrorist activities. Items are stockpiled to increase Australia's level of self-sufficiency during a time of potential high global and domestic demand and service delivery pressures. The NMS does not replace state, territory or other organisations' ordinary processes to source and deliver PPE to meet their needs."
Nigel Davies, the director of Lonergan & Raven Funerals and former president for the NFDA, has outlined to Michael West Media specific complications this has imposed on certain workers in the death care industry.
"Federal stockpiles are not available to funeral cemetery staff, and most states also seem to work on a 'take care of it yourself' approach."
The limitations placed on accessing certain equipment has forced his company to outsource deceased patients with Covid-19 to professional embalmers. However, small regional mortuary companies that typically practice their own embalming do not have this luxury.
With respect to body bags, Mr Davies says, "There seem to be adequate supplies of body bags if you can wait for shipments, but no one has defined 'leak-proof' to our satisfaction, and most of what is available might not be adequately 'leak proof'.
The best guidelines in the world don't mean much if the standards required aren't clearly defined, and the necessary PPE equipment just isn't available."
It has been documented that there is no increased risk for frontline workers who engage with a dead person carrying the virus provided workers are wearing sufficient PPE. This, however, does not condone glaring oversights in safety procedures and the government's lack of consideration of certain frontline staff as essential workers, which would otherwise mitigate the risk of further transmission.
According to Mr Hughes, when bodies aren't in bags, this can extend the time a mortuary professional needs to be in a hospital ward or aged care home from under 60 seconds to anywhere from between five to 10 minutes. 
This is unnecessary time spent in an environment where an airborne virus can settle on furniture and equipment, as well as the ever-present risk of transmission from friends and family members who are often present.
Mr Hughes said he was concerned that as a result of body bags not being used all the time, he and his staff could pose an unnecessary risk to the community.
The reports come after Sydney's Northern Beaches Hospital, which is owned by Australia's second-largest private health care provider, Healthscope was exposed for not supplying body bags and operating with "repeatedly exhausted … stocks of vital drugs and treatments" shortly after opening in 2018.
Healthscope's Holmesglen Private Hospital, and Ramsay Health Care's Peninsula Private Hospital are two facilities in Victoria that have been accused of not providing body bags. Holmesglen did not respond to our request for comment.
A spokesman for Peninsula Private Hospital said the hospital "operates under a comprehensive patient safety and clinical quality framework and strictly adheres to all public health directives and legislation required by both the state and federal authorities". 
For nursing homes and aged care facilities, the onus is on funeral directors and mortuary transport staff to bag the bodies, but they have also reported a lack of body bags at the facilities. This again raises concerns about the lack of federal planning, as reported recently by Dr Sarah Russell.
Dr Russell critically examined the two documents that Scott Morrison asserted were the federal government's pandemic plan for aged care and found them lacking.
Covid-19 aged care guidelines: 'They're not a national plan. This is a plan!'
She noted that the guidelines made it clear that the primary responsibility of managing COVID-19 outbreaks lay with each aged care home.
Meanwhile, some public hospitals including the Royal Melbourne and The Alfred are not permitting anyone to open the body bags even for identification purposes. Such vigilance is in strong contrast to what is happening in some private hospitals, who don't appear to be following protocols.
Mr Hughes is critical of this lack of consistency and its flow-on effects. He also notes that only one institution had asked him to sterilise the wheels of the trolley, something which he does as a matter of course and is vital to minimising the spread of Covid-19.
"We take every precaution. I'm sure it is the same for every doctor and nurse. But without body bags at the private hospitals and nursing homes we are exposing funeral homes, hospices, palliative care units and our own families … everywhere we go."  
Covid-19 tragedy in aged care: whose side is the Coalition government on?
More than six weeks ago, Mr Hughes emailed his concerns to the Department of Health and the offices of Victorian Premier Daniel Andrews and Victoria Minister for Health Jenny Mikakos. He is yet to receive a response.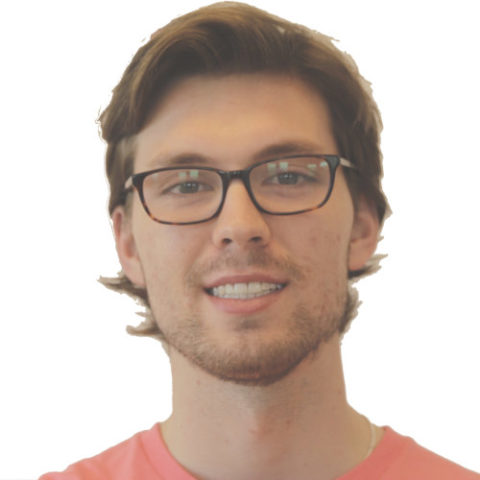 Luke Stacey was a contributing researcher and editor for the Secret Rich List and Revolving Doors series on Michael West Media. Luke studied journalism at University of Technology, Sydney, has worked in the film industry and studied screenwriting at the New York Film Academy in New York. You can follow Luke on Twitter