The media we consume influences our compliance with Covid-19 recommendations. Poor media coverage in Victoria is impeding the state's recovery, writes Michael Tanner.
​Three months ago, Victorian Premier Daniel Andrews fronted his daily press conference and announced a record 723 new cases of Covid-19 overnight. That number has now fallen to just two in Victoria. This has been achieved in the face of a campaign from the media and the Liberal Party, state and federal, to undermine the state government's response.
Trust in the government is crucial to citizens adhering to restrictions that are central to controlling the spread of Covid-19. The media typically has an important role in that process: theoretically, the government cannot act too outlandishly for fear of public backlash.
But when ownership of the media is so heavily concentrated in the hands of a few, as is the situation in Australia, the absence of diversity can make it difficult for contrasting views to be given equal airtime. This can undermine the public health messaging and response, as the stubborn embers of Victoria's second wave of Covid-19 are smothered. And the coverage of Covid-19 in recent months has been far from balanced, nor even accurate.
The Australian ran an article linking the Black Lives Matter protest to Covid-19 outbreaks in the Flemington housing commission apartments, while The Herald Sun suggested the source of the spread from hotel quarantine was a security guard having sex with a returned traveller. Neither story is correct, but they remain online. And as with any falsehood, once repeated enough times they are taken as the truth.
Sky News ran a headline in late September stating that the hotel quarantine inquiry "finds" the government responsible for deaths of 768 people. Again, false. The inquiry is not set to release its findings until November. This one at least was subsequently updated to "hears" that the government was responsible.
Sky Host Paul Murray also claimed on air that death by suicide is on the rise – again, the data does not stack up. There may be an increase in mental health issues in Victoria, but not of suicide.
The Australian published modelling it claimed was leaked from the Victorian government, warning of thousands of cases a day in weeks to come. It bore a striking resemblance to a graph posted on Twitter.
Phil Coorey, in an article published in the Australian Financial Review, likened Victorians' support for Premier Andrews to the cult-like support of Donald Trump. ABC Breakfast presenter Michael Rowland tweeted an endorsement of the article.
The media coverage in recent months has undoubtedly polarised Victoria. But it is ludicrous to liken those who support the actions of a government that has imposed strict lockdowns to successfully contain the spread of the pandemic to those supporting a president whose lack of action has seen the pandemic take more than 200,000 American lives.
Polls – with all the caveats required – consistently show a majority of Victorians support Andrews. So much was made of a poll in The Age showing a supposed collapse in support for Andrews and which was seized on by Sky News host Chris Kenny. Media Watch demolished the poll by demonstrating how it was besieged by bots, yet Kenny has yet to retract his claims.
In recent days, the "report" that the World Health Organisation "backflipped" on its stance on lockdowns has gained prominent coverage. But, again, it was taken out of context and used to undermine the patience of Victorians in lockdown.
The statement was not officially endorsed by the WHO, but was a comment from a doctor from the WHO that lockdowns should not be the "primary" method of Covid-19 control. They shouldn't. They aren't. Test, trace and isolate remains the primary method of control: lockdowns are to bring the numbers down to a level where this can be achievable. The WHO backflipped on nothing; lockdowns remain an effective tool for suppressing virus spread.
Research published last week found that partisan coverage affects compliance with measures to halt the spread of Covid-19. Compared to those who trust CNN in America, those trusting Fox News were less likely to engage in behaviour that stopped the spread of infection, and more likely to behave in a way that promoted the spread of the virus.
Take the new cluster in Shepparton. Patient zero did not mention they had travelled to Shepparton, leaving the virus to circulate undetected. Andrews has stated there will be no punishment for those who are honest with contact tracers. Meanwhile, Nine Entertainment has run a headline stating that Premier Andrews "will come after you" if you break the rules. The messaging from the government could be clearer, but in a public health crisis the media also has an important role to play in communicating clear and consistent messages.
The Liberal party has also tried to undermine public trust. One Victorian MP posted cards appearing to target Labor leaders that bore a striking resemblance to "catch and kill" cards used by the USA in Iraq to target Al-Qaeda members. Another planted Australian flags to represent the 790 Victorians who lost their lives. Yet most of these deaths were in aged care homes, which fall under federal responsibility.
Alan Tudge and Josh Frydenberg have also taken to Twitter to express their concern over the mental health of Victorians. As  human services minister in 2016-17, Tudge oversaw the Robodebt scheme. The Department of Human Services told a Senate committee that more than 2,000 people died after receiving Robodebt letters.
The deaths included a spate of suicides, largely among young people.
Robodebt: changes to Criminal Code pave way for action against lawyers who vigorously defend clients
Frydenberg has refused to commit to continuing the coronavirus supplement beyond December, saying it will depend on the state of the job market. Yet before the pandemic, there were more than 700,000 people who were unemployed who were trying to exist on less than $40 a day, some 30% below the poverty rate. Poverty and unemployment are the great drivers of mental health issues, not lockdowns.
It is undeniable that there have been major failings by the Andrews government. The hotel quarantine let Covid-19 out; the response was run from a logistic, not a health, point of view; contact tracing has been under-resourced and inadequate, while government's messaging on who should get tested remains confusing. These are the issues that the opposition should be pinning the government down on, forcing Labor to improve. The opposition hasn't, until today (October 16) when Opposition Leader Michael O'Brien released his alternative roadmap.
Accountability and criticism are important, but for the benefit of all Victorians these should occur in a calmer atmosphere.
October 19: This article was updated to correct the cause of death associated with Robodebt. 
---
Editor's Note: hyper-partisan reporting of the Covid Crisis in Victoria has amplified the failure of the mainstream media in Australia, as author of this story, Melbourne medical student Michael Tanner attests. From the claim, "We're all in this together", the point-scoring by politicians has inflamed tribal media agendas, polarised press coverage and failed the people of Victoria, making an already distressing situation even worse.
A big shout-out to Victorians!
Polarisation in Covid-19 lockdown debate a dangerous prospect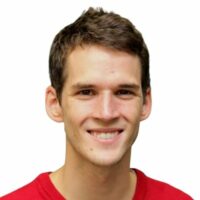 Michael Tanner is completing a Doctor of Medicine/Doctor of Philosophy. His writing explores the intersection of economics, the media and public health. His writing has also been published in The Age.