Gambling & Liquor | Public Service | Revolving Doors
Josh Landis, having previously been an advisor to the NSW government, is the newly appointed CEO for ClubsNSW and a strong proponent against anti-gambling campaigns and government reform.
CEO for ClubsNSW since May 2020.
Executive Director for ClubsAustralia since May 2020.
Political advisor for the NSW Government (public sector) from 2005 to 2007.
Concurrent roles at ClubsNSW and ClubsAustralia:
Executive Manager – Public Affairs from 2014 to May 2020.
Executive Manager – Policy and Government from 2009 to 2014.
Manager – Government Relations from 2008 to 2009.
Senior Policy Officer from 2007 to 2008.
Welcomed into his new role as CEO of ClubsNSW by Shadow Minister for Agriculture and Resources, Joel Fitzgibbon during the House of Representatives parliamentary debates on March 2, 2020. Mr Fitzgibbon said "Josh Landis has been at ClubsNSW as Executive Manager Public Affairs for some time, and he is well known around this place. I know he will do an outstanding job replacing Anthony Ball, and we wish him the very, very best in those endeavours."
In reference to anti-gambling campaigns, Landis argued in the ClubsNSW 2017 annual report "If clubs must campaign, we must go hard and we must win" believing the "right to operate and participate in gaming is a privilege which must constantly be defended" by means of "regular advocacy with politicians, the media and public servants".
Responding to the reopening of clubs across NSW in the wake of easing Covid-19 lockdown restrictions, Landis "boasted that the NSW Chief Health Officer and other government officials were 'heavily influenced by ClubsNSW's reopening plan'".
Appeared in parliament before the joint select committee on gambling reform February 4, 2011. Mr Landis, alongside Executive Director for ClubsAustralia Anthony Ball, and President for ClubsAustralia Peter Newell, opposed the pre-commitment gambling restriction scheme led by Tasmanian Independent MP Andrew Wilkie. He argued that "mandatory pre-commitment will cause massive, irreparable damage to the revenue streams of clubs and cause many of them to close." Further stating "The industry has become more mature over time, certainly, and so people have become more and more used to [poker] machines … We think that harm minimisation measures by states and territories and by industry have worked – Club Safe and other programs have been implemented over that time. We think these are evidence that what has been happening has been working."
In January 2012, Mr Landis, accompanied by then ClubsNSW CEO Anthony Ball, attended a two-week course at American University's Public Affairs and Advocacy Institute. One of the speakers they attended was Glen Caroline, the director of the grassroots division for the National Rifle Association (NRA), where the pair "learned how to target lawmakers and how to mobilise their own members to give the impression of broad community support."
Appeared on Nights with John Stanley on 2GB on 27 April, 2020 discussing the economic impacts of the nationwide shutdown of clubs in response to the Covid-19 pandemic. When asked if clubs can survive without the revenue stream from poker machines, Mr Landis said "For most clubs no, it's simply not a possibility. Their business is premised on having poker machines." He further added that "It's only prohibitionists and elitists like [journalist and anti-gambling campaigner] Stephen Mayne who would think that poker machines should be turned off forever. Most people accept that they've got a legitimate place in society."
Appeared on the Alan Jones Breakfast Show on 2GB on 12 May, 2020 criticising the NSW State Government's lockdown relaxation plan. In reference to clubs allegedly not being allowed to reopen until Stage 3 as opposed to gyms being considered in Stage 1, Landis said "It's inexplicable … they are sweating all over the place and touching buttons in gyms, but you can't sit and touch a button on a poker machine?"
As Manager – Government Relations for ClubsAustralia, Landis presided over ClubsAustralia's response to the ATMs and Cash Facilities in Licensed Venues Bill 2008 arguing "the absence of cash withdrawal facilities, including ATMs, from clubs will have a significant, deleterious impact on non-gamblers and recreational gamblers alike."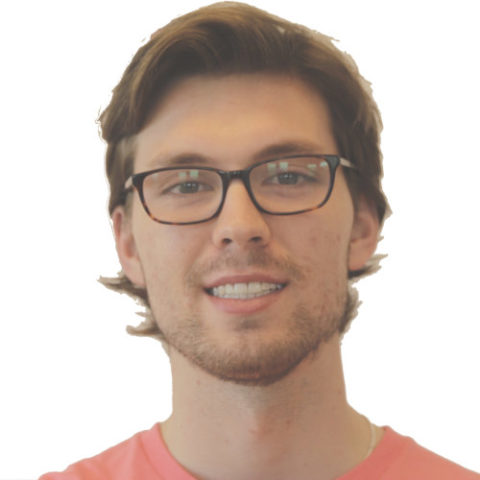 Luke Stacey was a contributing researcher and editor for the Secret Rich List and Revolving Doors series on Michael West Media. Luke studied journalism at University of Technology, Sydney, has worked in the film industry and studied screenwriting at the New York Film Academy in New York. You can follow Luke on Twitter