Once venerable, the Nine Entertainment-owned Fairfax press has sunk to holding comedians to account and protecting corrupt government. Michael Tanner on the rise of vloggers and the stoush between Youtuber Friendlyjordies and the mainstream media. 
Vloggers make for an unlikely symbol of a revolution. Vladimir Putin has sufficient fears over the mobilisation of support behind vlogger turned political dissident Alexei Navalny that an attempt was made on his life. Sergei Tikhanovsky – a vlogger and political commentator in Belarus – had the temerity to run for government in opposition to dictator Alexander Lukashenko. Tikhanovsky's arrest and a rigged election later, protests against the dictator have consumed the country.
What keeps dictators in power is an absence of room in the mainstream media for disparate views. This necessitates niche approaches, such as vloggers, who gather support from audiences whose voices aren't heard and whose stories aren't told, by the mainstream media.
Back at home, Youtuber Jordan Shanks, aka Friendlyjordies, is filling that niche. On September 14, he posted a 26-minute video that alternated between mocking NSW deputy premier John Barilaro, and exposing a well-researched commentary on the corruption that Barilaro has embraced. The research was comprehensive, with sources provided.
At the time of writing this, the video had amassed 351,000 views in four days. It made national news. But what, exactly, made the news? The detailed exploration of the John Barilaro's alleged corruption? His alleged misuse of taxpayers' money for personal gain? His failure to declare a property that netted $160,000 per year in profits?
No.
The mainstream media dismissed Jordan as a "controversial Labor-aligned comedian", and focused instead on the largely harmless pranks he played, having recorded the video at Barilaro's (undeclared) estate. Barely a mention of the corruption the video attempted to expose. The message is clear: we don't smear Coalition politicians.
This coverage in the Sydney Morning Herald today is just as insipid as the coverage in News Corp media and commercial TV, glossing over the political scandal in favour of "secondary news", that is, writing the story about the story.
It is fair to say the reporters have written a balanced report on Jordan Shanks. But Jordan Shanks is not a public official. He is not elected. Their editors, indeed the management of the media organisation, have missed the forest for the trees.
This is a symptom of a bigger problem in Australian media. Concentration. Since Nine acquired Fairfax, there is a domination in the media market in Australia, between Seven, Nine, and News Corp.
Love Island Australia: Nine Entertainment chairman Peter Costello dunks Hugh Marks
In 2017, the Coalition repealed the two out of three rule of cross-media ownership, which prevented moguls from controlling a free-to-air TV station, newspapers and radio stations in the same market. This enabled the mainstream media giants to increase their influence on the public debate.
Combined, the three media conglomerations wield the power to shape the public discourse. Yet the mainstream media has, and will continue, to stifle debate on matters of public interest while ignoring stories of corruption such as this investigation into the affairs of Barnaby Joyce and Angus Taylor.
Barnaby's Boondoggle: documents reveal $80m price for 'Watergate' licences was nearly twice valuation
Much has been made of the proposed ACCC legislation to charge Google and Facebook for sharing news. That such a proposal even made it as far as it has is a farce.
First, the proposal arose through mainstream media executives leaning on the ACCC, rendering the Morrison government the de facto legislative arm of its right-wing media supporters.
Second, the idea that Facebook and Google are somehow stealing from these companies is risible. Google and Facebook drive traffic to these websites, for free. Seven, Nine and News Corp do not pay Facebook or Google to do so but they benefit immensely from the traffic that Facebook and Google drive to their paywalled websites.
So why are they seeking to push through such legislation? They appear to be aiming to increase their dominance over the media in Australia by getting the government to intervene to suck money out of Google and Facebook to prop up the ailing finances of News and Nine. ABC and SBS are excluded from the proposed content payments.
The draft legislation would give only a select number of companies access to the companies' search algorithms.
If the ACCC legislation were to pass and Facebook and Google were to share intellectual property with the media titans – an unlikely development, as Facebook and Google are more likely to simply withdraw from Australia – then the power of these tech giants would pass to the mainstream media companies which support the Coalition government.
No balance; no independent journalism. Merely a government ordained subsidy for Rupert Murdoch's News Corporation and the Nine Entertainment group, which is chaired by Liberal stalwart Peter Costello and which has held a fundraiser for the Liberal Party. A state of affairs rarely seen in a democracy.
This ACCC legislation is not about fairness. It is not about Australian business. It is about solidifying the hegemony of mainstream media, of Seven, Nine and News Corp, over the public conversation in Australia.
Vloggers have become a symbol of protest, of revolution. When they can have significant political influence, it is a symptom of much more sinister issues at hand. As the mainstream media deny and refuse to report on blatant corruption, regular Australians must worry. Are we so different from Russia, or China, or Belarus?
Gas Gush: the toadies of mainstream media trot out government's fossil fuel fracking campaign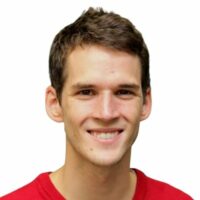 Michael Tanner is completing a Doctor of Medicine/Doctor of Philosophy. His writing explores the intersection of economics, the media and public health. His writing has also been published in The Age.