Gambling & Liquor | Liberal Party | Revolving Doors
Helen Coonan has been a pivotal director and board member for Crown Resorts Ltd since 2012.
Contributor (Business and Politics) at Sky News since 2012.
Advisory Council Member at J.P. Morgan since 2012.
Principal and Director at Coonan Consulting Service Pty Ltd since 2013.
Chair of Minerals Council of Australia since 2019.
Chair of GRACosway – a public affairs consulting firm (lobbyists) since 2013.
Member of Chief Executive Women since 2012.
Executive Chair at Crown Resorts Ltd from 2012 to August 2021.
Non-executive Director at Snowy Hydro Ltd from 2014 to 2020.
Non-executive Chair of ACFA – Australian Financial Complaints Authority from 2018 to 2021.
Chairperson for Supervised Investments Australia Ltd from 2016 to 2021.
Non Executive Chair of HGL Limited from 2019 to 2020.
Parliamentary service:
Elected to the Senate for New South Wales 1996. Re-elected 2001 and 2007.
Parliamentary positions:
Temporary Chair of Committees from 16.08.2011 to 22.08.2011.
Ministerial appointments:
Minister for Revenue and Assistant Treasurer from 2001 to 2004.
Minister for Communications, Information Technology and the Arts from 2004 to 2007.
Cabinet Minister from 2004 to 2007.
Parliamentary party positions:
Government Deputy Whip in the Senate from 1998 to 2001.
Deputy Leader of the Government in the Senate from 2006 to 2007.
Shadow Minister for Human Services from 2007 to 2008.
Shadow Minister for Foreign Affairs from 2008 to 2009.
Manager of Opposition Business in the Senate from 2008 to 2009.
Shadow Minister for Finance, Competition Policy and Deregulation from 16.02.2009 to 8.12.2009.
Party positions:
Member of the Liberal Party from 1990.
Member of the Liberal Party Sydney City Branch Executive Committee from 1991 to 1992.
President of the Liberal Party Watson's Bay Branch from 1994 to 1995.
Delegate to the Liberal Party Women's Council from 1994 to 1996.
Member of the Liberal Party Women's Forum from 1994 to 1996.
Vice-President of the Liberal Party Watson's Bay Branch from 1995 to 1996.
Appointed director at Crown Resorts Ltd in 2012.
In Tony Abbott's address for Helen Coonan's retirement from the Senate in 2011, he remarked "Helen still has much to contribute to our society and I look forward to continuing to work with her inside the Liberal Party and more generally."
In reference to the reshuffling of Crown's Board of Directors at the beginning of 2020 which has seen former Australian Government Chief Medical Officer John S Horvath appointed Deputy Chairman, Coonan said "'We're a modern outfit, we're aligned with modern governance practices and we've responded as we should have'".
Identified as one of several former politicians "recruited" by James Packer to help further facilitate the push back against the call for a parliamentary inquiry into Crown Resorts Ltd led by Independent MP Andrew Wilkie.
In reference to the 2019 allegations against Crown Resorts Ltd and their links to organised crime, money laundering, and fast-tracked visas for high roller gamblers, Ms Coonan is one member of Crown's board of directors who claim to be "setting the record straight in the face of a deceitful campaign against Crown."
Despite her past experience and connections in parliament, Coonan is considered an 'independent' Director for Crown, as outlined in their 2017 Annual Report. As to Crown's principle for independence, the report claims "The independence of Directors is assessed against a list of criteria and materiality thresholds. Those criteria have been formally enshrined in the Crown Board Charter. Each Director who is listed as an independent Director complies with the relevant criteria for independence set out in the Crown Board Charter." This 'criteria' is not disclosed in the report.
Following the February 2021 Bergin report which ruled Crown unfit to operate its casino license after findings it had engaged in money laundering, breached gambling laws and its links to organised crime groups and human traffickers, Ms Coonan has fronted the criticism directed at the company. She has survived the resulting job cuts at the executive level despite calls from the business community and the public at large to stand down also. 
Bergin wrote of Coonan in her report "that her character, honesty and integrity had not been and could not be called into question". Yet considering her high-ranking position within the group spanning over a decade, it is argued that Coonan was complicit in overseeing these crimes.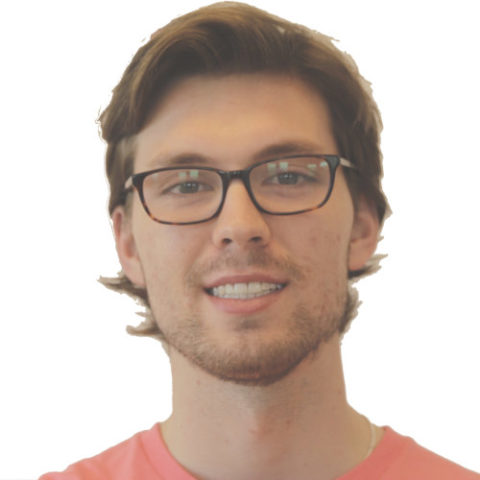 Luke Stacey was a contributing researcher and editor for the Secret Rich List and Revolving Doors series on Michael West Media. Luke studied journalism at University of Technology, Sydney, has worked in the film industry and studied screenwriting at the New York Film Academy in New York. You can follow Luke on Twitter