In a win for conservationists, Pentarch Forestry, the biggest native forest logger in NSW and one of the biggest in Australia, has had its Forest Stewardship Council (FSC) sustainability certification suspended. What was the scam?
The scam is that such certifications are often used for 'greenwashing' – the pretence of being environmentally friendly in one area being used to obscure less desirable practices elsewhere. In Pentarch's case, mixing woodchips from the uncertified native operations with the certified chips from its plantations.
In 2017 Pentarch obtained FSC Controlled Wood Certification for its Eden, Victorian and Burnie plantation operations. This must be regularly renewed in a recertification audit. A recent FSC audit found that its due diligence system was out of date, potentially enabling regrowth native forest and plantation woodchips to be mixed together, and threatened species assessments were not being done.
But while the suspended certification was for Pentarch's plantation operations, by far the biggest part of the company's production is in native forestry. A major benefit of having FSC certification is the right to display the respected international logo and other details on the recipient's website and other materials. In this case, the certification for its plantation sector may have helped Pentarch to greenwash its native forest activities.
Since it obtained certification, Pentarch has been on a buying spree, acquiring Boral Timber assets throughout Australia and Dormit native forest mills in Victoria in 2021, but it has neglected its basic sustainability obligations.
None of the Forestry Corporation forests where Pentarch operates has succeeded in achieving FSC certification. Consequently, mixing native forest and genuine plantation hardwood would invalidate the certification. Pentarch already has a monopoly on all logs taken from state forests in the Eden Region.
Dan Andrews' pledge to end logging threatened by rising Allied wood-chip monopoly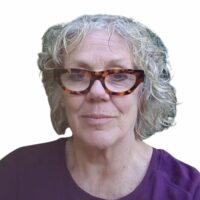 Harriett Swift is the Deputy Convener of the South East Region Conservation Alliance. An ANU graduate, she lives on the NSW far south coast in the forest where she has observed the logging industry at close range.