As AusSuper plays chicken with Brookfield's $20b bid for Origin Energy, lifting its blocking stake to 16.5%, investors are asking, where is the value? David Llewellyn-Smith sees it in the expanding power of the gas cartel, and particularly, in the stranglehold Origin is about to take over gas imports. 
I knew the gas cartel had been too quiet for too long. Something had to be brewing, and what a doozy it was.
Unique in the world for energy producers, the east coast of Australia has no domestic reservation regime for its gas reserves.
Even now, amid a spaghetti bowl of regulation and price controls, there is still no effective domestic reservation.
Over the past decade, this has allowed China-beholden foreign capital to create a gas export cartel that has:
delivered the east coast economy perpetual gas and electricity price shocks;
hollowed-out industry;
derailed decarbonisation;
ripped hundreds of billions of out of the economy;
built cheap China weapons while robbing us of the capacity to build our own;
forced Aussie households and businesses to subsidise pan-Asian households and businesses;
cost five prime ministers their jobs, and
delivered a completely unnecessary inflation shock that is destabilising a sixth.
It's not like it doesn't matter or anything. Yet nobody cares, and the mainstream media never writes about it.
State versus state, gas mate versus gas mate, a fossil fuels bonanza with a planet on the line
When this kind of suicidal lassitude takes hold of a polity, all manner of idiocy is possible. We've seen:
Australia import higher gas prices than Europe amid their war, not ours;
Aussie gas sailing in circles around Asia while we can't get any;
a private carbon tax imposed by China-beholden foreign corporations so large that it makes the former public version blush;
households ripping gas out of their walls to decarbonise at enormous cost while the cartel pumps multitudes more carbon like a cosmic tailpipe;
corporate interests trading monopoly assets like footy cards without the faintest intervention by regulators, and
coal-fired electricity become the firming power option for the NEM as it weans itself off coal-fired power. Say what?
But, today takes the cake. The one disastrous hope that the east coast economy had to cap the price gouge by the gas cartel was to import LNG.
Obviously, this idea was always profoundly stupid. We have the cheapest gas in the world right here. It should be reserved.
Expanding cartel power
However, if you can't overcome the corruption of the cartel sufficiently to do this one essential thing, the next best outcome is to import global gas so that the cartel cannot impose discriminatory pricing at home above global gas prices, which it has often done.
So, in importing LNG, what is the one thing that you would not allow? This:
Origin Energy is in exclusive negotiations to import liquefied natural gas through a proposed $300 million-plus terminal in South Australia for at least 10 years, a deal that – if completed – would be a big boost for the Venice Energy project in Port Adelaide.
A deal, which would mean Origin becoming the sole user of the terminal, is targeted to be sealed "over the coming weeks", Venice said in a statement.
Origin is a card-carrying member of the east coast gas export cartel. Why the f*ck would we let it, or any other export 'cartelier', take control of import terminal volumes?
This entirely and completely defeats the purpose of having the terminals in the first place. They are a last-ditch idea worth consideration only because they force global competition and prices onto the gas export cartel.
If Origin owns the terminal capacity, then it will be free to charge whatever it likes locally for imported gas because the cartel already controls all local supply.
Hilariously, as regulators stick their collective heads up their arses, markets know precisely what is going on and are greedily lapping it up:
An $18.7 billion takeover bid for Origin Energy looks increasingly unlikely to succeed after the company's largest shareholder, AustralianSuper, said it would reject the buyout offer from Brookfield and EIG.
The superannuation giant, which owns 13.7 per cent of Origin, is supported by several other institutional shareholders who want the company's suitors to increase their bid to well over $10 a share. The buyout offer, which has been under consideration for 15 months, values shares at about $8.81.
There is only one reason why the ORG bid is considered below fair value. It owns the enormous Eraring coal-fired power station, which was scheduled for closure but will now stay open to support the end of coal power in NSW via substantial public subsidies.
Eraring on the side of dirty: Minns to subsidise Australia's biggest old coal clunker?
This is only because Origin has deprived NSW of affordable gas, which should be doing the firming power job as coal exits. The absent gas will now include imported LNG volumes.
This article first published by MacroBusiness.com.au – link here.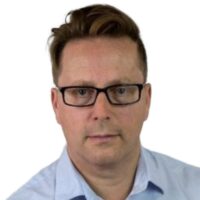 David Llewellyn-Smith is Chief Strategist at the MB Fund and MB Super. David is the founding publisher and editor of MacroBusiness and was the founding publisher and global economy editor of The Diplomat, the Asia Pacific's leading geo-politics and economics portal.