It shouldn't be necessary, but it is. Today, independent member for Mackellar, Sophie Scamps, is introducing the 'Ending Jobs for Mates Bill' which hopes to legislate an independent watchdog for all major government-appointed jobs. Callum Foote reports.
If legislated, the Scamps Bill, which was drafted in partnership with The Centre for Public Integrity, would see the creation of a Public Appointments Commissioner (PAC) and departmental Independent Selection Panels (ISP) overseen by a Parliamentary Joint Committee on Appointments.
Canberra's jobs for mates culture culminated in the Prime Minister's decision to abolish the Administrative Appeals Tribunal (AAT) over political appointee concerns in December last year.
According to Attorney General Mark Dreyfus, the previous government appointed "85 former Liberal MPs, former Liberal staffers and other close Liberal associates without any merit-based selection process – including some individuals with no relevant experience or expertise".
Analysis by The Australia Institute found up to 40% of appointments to the AAT under the Morrison Government were party-friendly 'jobs for mates' style political appointments. Research from The Grattan Institute found nearly 1 in 10 of all federal government appointees have a "direct political connection," while this figure rises to 21% of those positions that are well paid, prestigious, and powerful.
Kill off the AAT: it's stacked with Morrison's Liberal mates and is no longer credible
Talking to Michael West Media, Scamps said that "during the last election, we saw Australians call for an integrity commission to address a lack of trust in government. However, an integrity commission is only one part of the solution."
"Commonwealth government appointments in powerful positions must have accountability. We need to make that process independent, transparent and accountable so that the people who are being placed into particular boards are being put there because of their expertise and not because of who they know and so it's not a party-friendly appointment" she said.
Jana Favero, Director of Advocacy and Campaigns at Asylum Seeker Resource Centre told Michael West Media that "Alongside sector partners, we have been advocating for abolishing the AAT for years because of its dysfunction and failure to ensure just outcomes for refugees and people seeking asylum".
Favero said that "We are ready to work with the Albanese Government on informing the shape of the new system, as we have firsthand experience of the devastating impact, injustice and trauma of flawed AAT decisions. Refugees and people seeking asylum should also be involved in the reform process."
Almost every industry feels the effects of the jobs for mates' culture as Kelly O'Shanassy, CEO Australian Conservation Foundation, has found.
The revolving door between politics and the fossil fuel industries has been part of the fabric of Australian public life – and has raised huge integrity problems – for many years.
The Ex-Files: where is the life for discards of the parliamentary bubble?
"In recent years, we have witnessed fossil fuel executives dropped into key roles at the Climate Change Authority and the National Covid-19 Commission." O'Shanassy said.
Independent oversight
The PAC and departmental ISPs would be responsible for implementing a transparent and independent recruitment process for all major Commonwealth public appointments. This would include, for example, the National Anti-Corruption Commissioner, the Information Commissioner, and members of the Administrative Appeals Tribunal (AAT) or the body that ends up replacing it.
At the end of the recruitment process, the PAC and departmental ISPs would provide the relevant Minister with a shortlist of at least three candidates to choose from, ensuring the Ministerial appointment process is free from bias and untoward influence.
Each position would be publicly advertised, with specific measures in place for high-integrity posts.
Clancy Moore, CEO of Transparency International, says that "Appointing public officials based on who they know, not what they know, is a practice that flies in the face of the proper functioning of Australian democracy."
For example, "The 2022 appointment of John Barilaro to a NSW trade role overseas highlights the harm done to public trust in institutions when due process for high-level appointments isn't followed."
Moore says that "Making these decisions in the dark, behind closed doors, not only severely erodes public trust in the institutions meant to serve and support them, it also risks massive wastage of public money when the people in these high-paying, high-profile roles are not those best suited to the job."
Speaking on the appointment of charity critic Gary Johns as commissioner of the Australian Charities and Not-for-profits Commission, Saffron Zomer said, "I recall the shockwave sent through the charity sector when Gary Johns was appointed as ACNC commissioner. Nobody believed that Gary Johns would have emerged as the lead candidate for this role through any proper kind of process – it was a deeply disappointing politicisation of an important public office."
For Zomer, "That appointment has helped to stifle the voices of charities for years and reduce charities' confidence in our regulator. That's the impact of just one public appointment – it's far from the only example."
The RBA Nine: Phillip Lowe cops the blame but who makes the decisions?
Speaking broadly on accountability in politics, Scamps said that "people feel like the decisions which are being made at ministerial discretion are influenced by the revolving door between industry and politics. There are a number of lobbyists walking around Canberra with a significant influence on government. This is just wrong. We need far more clarity and transparency about who our lobbyists are, and who is lobbying our politicians."
We need to have more separation between our ministers and politicians and those who are ending up in roles where they can use their contacts and their experience to prosecute a certain position.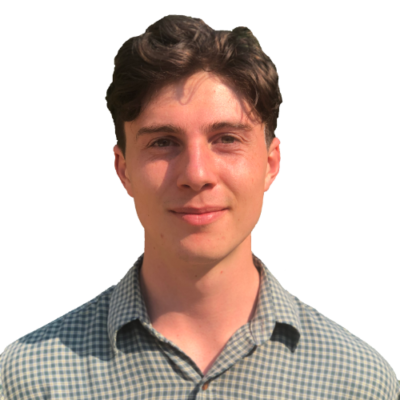 Callum Foote is a reporter for Michael West Media.
Callum can be contacted on [email protected]