Public disenchantment with the democratic process is on the rise. Public polling shows Australians want political donations properly policed or banned, a federal ICAC, action on global warming and trust in government restored. Is the democratic system broken? Entrepreneur and journalist, Asher Moses, reports on influence peddlers, the Murdoch press, pre-fabbed opinion polls, political donations and the revolving doors between industry and government.
AUSTRALIA HAS had six prime ministers since 2010 and at least two of them, Malcolm Turnbull and Kevin Rudd, claim to have been deposed by forces outside Parliament.
Both pointed the finger at Rupert Murdoch's News Corp which controls as much as three quarters of the newspaper circulation in the country (and therefore sets much of the local news agenda across TV, radio and online). His outlets' vigorous partisan campaigning against policies that had major public support like the NBN, carbon pricing and the super profits mining tax, led to the policies being watered down or shelved.
The focus on Murdoch masks the fact that a litany of organisations representing vested interests, which do not have the right to vote, possess significantly more sway over policy than ordinary citizens.
This is done via lobbyists, special interest groups, opaque political donations and the revolving door of political staffers between government and industry.
"Over the past decade, the major parties have routinely only transparently disclosed 10-20 per cent of their incomes as donations," said Dr Lindy Edwards, senior lecturer at The University of New South Wales, who has analysed donations data released annually by the Australian Electoral Commission (AEC).
Lobbyists
But it's not just donations that influence decision making. An army of lobbyists – 240 lobbying entities are registered with the Department of the Prime Minister & Cabinet, many employing multiple individuals – constantly swarm Canberra seeking to influence the decisions of public officials.
On top of the lobbyists on the register are well-funded special interest groups that sway the public debate, such as the Business Council of Australia (pushing for lower taxes and lower wages on behalf of the CEOs of the largest companies); the Minerals Council of Australia (which the Sydney Morning Herald reported spent just $22m to bring down Kevin Rudd's prime ministership); the Australian Strategic Policy Institute (funded by the US military-industrial complex to push favourable defence policy); Clubs Australia (thwarted gambling reform); the Property Council (helped scuttle proposed negative gearing changes); the Australian Pharmacy Guild; and the Australian Petroleum Production & Exploration Association (APPEA).
The lobbyists distribute "prefabbed opinion polls and economic modelling proving that any attempt to tax or regulate their patrons will cost jobs and cause the Earth to spiral into the Sun", according to former Greens senator Scott Ludlam. He wrote in The Monthly that "these campaigns are coordinated with dismally repetitive front-page assaults in the Murdoch press and ad campaigns targeting nervous reformers in marginal seats".
The junk-food lobby has been using tobacco-industry tactics to thwart policy designed to fight the obesity epidemic, such as a tax on sugary drinks, which was implemented successfully in many countries overseas, an ABC Four Corners investigation found earlier this year. Industry was too close to policy development; Coca-Cola funded scientific research and public health agencies to help shift the blame from sugar to a lack of exercise, the investigation found.
Cereal Offenders: how the sugar lobby wins friends and targets enemies
Even this is just the tip of the iceberg as there are many more well-funded special interest groups that have not been mentioned, such as conservative think tank the Institute of Public Affairs, as well as the public relations departments of individual companies, which all push an agenda using the media and their own channels. Charities, NGOs and religious groups can lobby without even having to register as lobbyists.
There is also a revolving door of senior political staffers between government and the industries they are supposed to be responsible for.
Former Federal Resources Minister Martin Ferguson became a board member of British Gas only six weeks after resigning from federal politics (he approved crucial projects for the company while Minister) and took a senior role with APPEA in 2014. Former Industry and Resources Minister Ian Macfarlane became CEO of the Queensland Resources Council four months after retiring from his federal seat. Former Trade Minister Andrew Robb walked straight into a high paid consulting role with Landbridge, a Chinese-owned firm he defended while in government.
More than 200 individuals have moved between positions in the fossil fuel and/or mining industries and senior positions in government, or vice versa, over the past decade, according to University of Wollongong senior lecturer Adam Lucas, who has been keeping a list.
"Frankly, it's a disgrace and we desperately need reform around these issues," said Dr Lucas over email.
The Australia Institute published research in 2015 detailing the cosy relationship between the Queensland government and the mining industry, and another report in September last year which analysed the influence of mining donations on federal politics. The report recommended a federal anti-corruption body be established to reveal the extent of mining industry influence.
Political donations
Ahead of a report expected this month from the The Grattan Institute, the ABC reports today that over $60 million last year was donated under the radar to the major political parties. Dr Edwards also found Australia's federal parliament has "some of the most lax political donations laws in the developed world". According to Dr Edwards, only about 13 per cent of Liberal and 21 per cent of Labor income for 2016-17 (the newest data available) was transparently attributed to political donors. Another 20-30 per cent of their income fell into a grey area, where shady accounting practices were often used to conceal donations. For the rest, 66 per cent for the Coalition and 49 per cent for Labor, or $46 million and $24 million, respectively, there is absolutely no accountability.
Only payments over $13,500 have to be declared, and large donations amounting to millions of dollars can be hidden by splitting them into small amounts and paying them to different party branches (or even the same branch on different days). At least Labor has a policy of disclosing all donations over $1,000. The source of donations can also be concealed if they are raised by third parties and fundraising bodies, or listed as private donations.
Lobsters, Grange, secret mobster donations: Vic Libs in cluster cockup
One trick the major parties use is to hold dinners selling expensive tickets and then recording the payments as a payment for service in "other receipts", rather than a donation.
In a paper published last year in the Australian Journal of Public Administration, titled 'Political Donations in Australia', Dr Edwards wrote that the way in which political donations data is collected and disclosed by the AEC "has been too poor to sustain rigorous empirical analysis by either journalists or researchers".
Dr Edwards gave the example of ANZ and NAB banks which used the "other receipts" loophole to dramatically increase undeclared donations in years where crucial decisions were being made about reforms to the financial advice industry.
The paper also found that after Kevin Rudd took power and began implementing tough reforms on industrial relations, financial services and the mining super profits tax, donations to the Labor Party crashed in a "donor strike". Its total income dropped from $105 million to $35 million in just two years. At the end of that financial year, 24 June 2010, Rudd's leadership was challenged and he became the first ever Australian Prime Minister to be dumped in their first term.
"There are signs that as much as half of the parties incomes are being derived from payments seeking influence," Dr Edwards wrote.
There is a litany of ways in which political parties return the favour to supporters, which are outlined in a book written by Australian economists called Game of Mates. For instance, private companies are selected to build infrastructure like toll roads but are guaranteed a high return on their investment by government regardless of whether the public uses the infrastructure.
Despite their influence, Australian Tax Office data shows 354 of the biggest companies paid zero tax in three consecutive years on a combined total income of $911 billion, according to an analysis by investigative journalist Michael West.
Prime Minister Scott Morrison, who appointed a coal industry lobbyist as his chief of staff, a former mining industry lawyer as his environment minister and an anti-renewables campaigner as his energy minister, continues to fight for the short-term profits of the resources industry even as the science is telling us inaction on climate change will lead to the wipeout of humanity.
"If you can drop $25m on donations to get a $3bn power plant then why bother investing in anything else?," Tweeted Malcolm Turnbull's son Alex, a fund manager who has blamed bad actors representing the fossil fuel industry for the recent demise of his father's prime ministership.
If you can drop less than 25mm on donations to get a 3bn power plant then why bother investing in anything else? It's Peter thiel / Facebook type returns.

— Alex Turnbull (@alexbhturnbull) August 25, 2018
Australia confronts some major policy issues, some of which may require changes that impact the profits of vested interests. The question is: can we ever hope to see action on these issues when policy is being driven by people who are only concerned by short-term profits?
——————-
The Trust Deficit: trust in our political class is in free-fall
Public support is vital so this website can continue to fund investigations and publish stories which speak truth to power. Please subscribe for the free newsletter, share stories on social media and, if you can afford it, tip in $5 a month.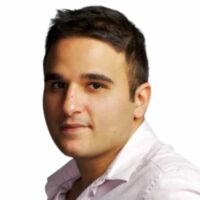 Asher Moses is a former SMH/The Age technology editor. He twice won the Walkley Young Australian Online Journalist of the Year award in 2008 and 2011 and was a finalist for Best Digital Journalism in the 2012 Walkley Awards.