On the menu alongside boeuf chasseur at last week's John Cain Foundation lunch – a regular date for progressive Melburnian political tragics – was the subject of "trust", or more to the point, the "trust deficit"  growing notably in the political class. Guest speaker Dr Colleen Lewis was commissioned by the foundation in 2016 to report on the subject along with the parlous state of political donations. Host and facilitator was Foundation Director and former Labor politician, Maxine McKew. Editor-in-chief, Sandi Keane, reports.
INTRODUCING PROFESSOR LEWIS, McKew reminds us over coffee of the refusal by Canberra to clean up its act as one of the reasons for the deepening and almost universal distrust by the public in the political system. This sad state of affairs was borne out by this year's Edelman Trust Barometer in its report, 'Trust Free-Falls in the Land Downunder' (referenced by Professor Lewis later in the session). Here's the crux of the problem:
"when looking at the results for the general population, trust in government dropped eight points to 37 per cent  from 44 per cent in 2016, ten points in the case of media (from 42 per cent to 32 per cent, five points to 52 per cent for NGOs and four points to 48 per cent for business in general".
(My luncheon companion, who arrived in Australia from the UK late 2008, whispers "what a beautiful speaking voice …. is she a professional broadcaster?" I whisper back that McKew was an award-winning journalist who became a legend in this country when, as a first-run candidate, she torpedoed former Prime Minister John Howard to snag Bennelong, a seat he'd held for over 30 years.)
Given that political donations were on the menu, McKew gives credit to the Victorian Labor Government for its reforms which include a cap on donations, public disclosure of donations over $1,000, a ban on foreign donations and real-time disclosure. Notably lacking, we note, is a ban on property developers, along with tobacco, liquor and gambling which the Rees and Kenneally governments in New South Wales had the balls to implement. OK, at best a start then.
But McKew's plaudits are also not without criticism.  She's unhappy about the Victorian reforms counting on a bigger hit on the public purse to fund political campaigns:
"Why do we need more public money going into campaigns? If anything, campaigns should be cheaper. Think of what Jeremy Corbyn managed to do in the UK last year. He ran a social media campaign that was so successful it gave everyone a fright and all the mainstream media were against him. Quite frankly, we should be thinking of cheaper campaigns, not more expensive campaigns and not more campaigns funded on the public purse."
Corbyn campaign matched voter info to social media profiles & reach individual voters with tailored ads https://t.co/5ODzpkSI1k

— Anne Blanksma Çeta (@BlanksmaCeta) September 22, 2017
Indeed. Here was someone talking from her own experience. McKew's victory over Howard was a huge win for low-cost, grassroots campaigning — a concept totally new to Australia at that time. As she told Sydney Morning Herald on the eve of her legendary win back on November 26, 2007, it was a victory for grassroots campaigning over the "buckets of money" (some $20 million in Howard's case) that the Liberal party had poured into his campaign.
McKew also called for limits on expenditure with full accountability for every $1 spent by every MP/candidate in every seat and in every campaign. Plenty of nods from the audience about that.
My luncheon companion, Nichola Cooper, who is currently undertaking a PhD entitled 'The future of Trust' and is lead researcher for MiVote, has the following to say about the cost of elections in the UK:
"The UK caps spending, offers generous public funding and provides limited use of the public broadcaster (the BBC) for party political messages.  Using commercial channels for electioneering in the UK is banned.  In fact, British election spending defies the common assumption politicians waste money – spending caps have meant targeted campaigns deliver value for money and efficacy. So much so, the UK election of 1880 is thought to have cost more than £100 million in 2002 prices, as opposed to the £45.5 million spent by parties and their candidates locally in the weeks immediately before the 2010 British election. (Ref: Castle, S. (2015). Britain's campaign finance laws leave parties with idle money.)"
The audience is reminded of the failure of anti-corruption campaigner and former judge, Tony Fitzgerald, to get our federal MPs to sign up to his ethical standards as a first step to cleaning up Canberra and paving the way for a federal anti-corruption commission. A paltry 53 of the 226 MPs signed up to the "Fitzgerald Principles". Thirty-six refused to commit and the rest – 137 of them – couldn't even be bothered responding — 'and there's not a single Turnbull Government MP among them', commented Adam Gartrell, reporting on the disappointing result for the Sydney Morning Herald on July 11, 2017.
I will sign to the Fitzgerald principles.

How come most Aussie MP's WONT!!! Why? https://t.co/Od3QBaEuQo pic.twitter.com/8KB4JmRYgT

— Prof Marc Tennant (@MarcTennant) September 21, 2017
As Professor Lewis is introduced, the mood is gloomy, especially amongst us oldies (the majority) . Lewis picks up on the Edelman Poll with a similar result coming out of ANU's December 2016 poll who have been using the same methodology and asking the same questions for 30 years. Result: Voter interest in the 2016 election hit a record low with only 40 per cent of the population are satisfied with democracy — meaning that the majority aren't!
Lewis looks at part played by disrespect in the "trust deficit" along with role played by the media, economy, ministerial advisers and the decline in the influence of the public service.
Ethics
At federal and state levels, we've had speakers and deputies of both political stripes who've engaged in unethical and alleged criminal behaviour, says Lewis.  And the public is sick of hearing both sides trading insults, calling each other liars, cheats, having no moral compass, and so on, during Question Time. It should come as no surprise that they have such a low standing in the community. As Lewis says: "they've turned distrust in parties into disgust". No wonder we tune out.
How the rise of career politicians has narrowed the gene pool
We hear that both former prime ministers Hawke and Howard have expressed their dismay at the rise of career politicians who have very little life experience. More and more candidates are being selected from an increasingly smaller gene pool. Lewis quotes the Liberal Party as having approximately 50 per cent of its federal MPs whose only experience was that of former political staffer, party official or government adviser. Even worse is the Labor Party with approximately 55 per cent being former staffers, electorate officers of advisers as their only life experience.  In the current Turnbull Government cabinet, approximately 50 per cent were political staffers and/or Liberal Party officials. The Labor front bench is little better with 40 per cent former trade unionists. As Lewis says:
"and the Australian community is supposed to believe that it is a representative democracy!"
Political donations
Lewis refers to the manipulation of political donation system as the "textbook example of political parties and members insulting the intelligence of the public." We see parties charging exorbitant fees for lunch and dinner functions where corporate elites can gain access to prime ministers and senior ministers. In North American and and Canada, it's called "pay to play". Nothing could undermine our democratic foundations more than a donation scheme which gives the powerful access and influence over political agendas and policy while the rest of us, the voters who put them there, miss out. It strains our credulity to believe that such access can never influence public policy. Are we expected to believe as Lewis asks that corporations and wealthy individuals pay thousands of dollars to have a meal with senior politicians "because of their sparkling personalities"?  How can we get reform if the power for such reform rests with the very individuals who are benefitting from the current system? This is just another example of a corporate sluice gate for donations. As the saying goes, "if you take the King's shilling, you do the King's bidding".
Parliamentary Committees used as delaying tactics to avoid reform
Lewis looks at two examples: the Joint Standing Committee on Electoral Matters (JSCEM) and the Senate Select Committee relating to Establishment of a National Integrity Commission which were essentially a waste of time and money. In her report, Lewis found that over a 14 month period, the JSCEM had six different chair persons. In 2011, the JSCEM issued its 268 page report on the reform of political donations. This was totally ignored by both respective governments as was the 2008 Green Paper on the same topic. Lewis asks: "Is it any wonder that the community is losing faith in the political institutions and their processes?"
The recommendations from the Senate Select Committee which looked at the Establishment of National Integrity Commission will do little to restore trust in parliamentary committees. Its recommendations are couched in "weak and indecisive" recommendations amounting to delaying tactics such as that the Commonwealth "give careful consideration to the matter".
Trust in media plummeting as well
The media doesn't fare too well either. The Edelman Trust Barometer shows that trust in media at at December 2016 had dropped ten points from 42 per cent to 32 per cent. Lewis give several reasons for this. One is the rise of the "insomniac" 24/7 media which gives little time to real investigative journalism and fact-checking. The shift to infotainment is also another factor in the loss of trust, along with social media. Edelman points to a growing belief that a search engine delivers more reliable and credible information that the old media. Enter "fake news" which comes without a filter or fact-checking. Compounding this are the number of people these days who believe their peers are equal in the opinion stakes to the actual experts. Lewis is also concerned about the weight given my many in the media to the negatives of a new policy rather than judging the policy in its broadest terms. So inane questions are asked such as "Can you guarantee that no one person will be worse off with this policy?". How many policies can claim a win-win for all? So the journalist tracks down some poor, disadvantaged victim to make them the story, not the policy.
Trust in Media in China is higher than in US, Canada, Germany, France, UK, Japan, Australia, and Ireland.

See 2017 Edelman Trust Barometer

— Kenneth A. Grady (@LeanLawStrategy) January 16, 2017
Partisan ministerial staff replacing neutral, expert advice from public servants
Lastly, we see a trend where ministerial advisers have replaced neutral public servants. Instead of frank and fearless expert advice, partisan ministerial advisers now have a large stake in the formulation of public policy. Ministerial advisers came in with the Whitlam Government. In the early 70s, there were 155 of them. This had increased to 423 by 2015.  Such advisers have the ear of their ministers and are often the people ministers trust the most. As former Labor Minister Lindsay Tanner explained to RMIT academic researcher Dr. Yee-Fui Ng:
"There is an intimacy in a ministerial office. There is a trust or there's a bond. It is far greater than that which exists with someone who comes to see you every two days."
The result: The interests of the party take precedence over the interests of the public. Worse, they lack accountability. The Children Overboard Affair and the Windsor Hotel Redevelopment Proposal are two examples where ministerial advisers were exempted from being questioned by parliamentary committees. Lewis sees this as a serious accountability "black hole" with ministers using advisers to escape their own democratic obligations to the voters who put them there.
Former Premier John Cain says:
"The refusal to allow ministerial advisers to appear before parliamentary committees when they provide public policy and advice is self serving for the minister of the day."
But blaming our politicians is self-defeating. Lewis says we must all share the blame for the "trust deficit". The only way to reverse this trendline it to step outside and come up with a fresh and innovative approach to governing. We can start by focussing on the public office and public trust principle. We can't simply take the default position of just sitting back and whingeing. (Reader please note: Both Lewis and McKew declared themselves upfront to be "eternal optimists".) So for those of us would-be whingers (and I'm as guilty as the next person), Lewis closes with a powerful argument by Tony Fitzgerald to underscore the need for the public to step up rather than opting out as her last message to take home and reflect upon:
"Those to whom democracy is less important than ideology are, of course, free to vote as they choose and to continue complaining as political chaos escalates."
Editor's note: you can download Dr Colleen Lewis' research paper 'Come Clean: Stopping the Arms Race in Political Donations' here. 
Nichola Cooper advises that MiVote will run a vote next week on how Australia wants its political system funded based on its own research. You will be able to vote live here. 
You can follow Sandi Keane on Twitter @Jarrapin.
Lobsters, Grange, secret mobster donations: Vic Libs in cluster cockup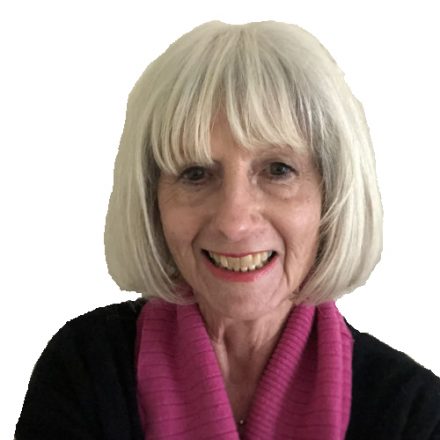 MW's former editor, Sandi was also editor at Independent Australia.
Sandi has conducted corporate investigations, principally into the CSG and media sectors. Sandi holds a Masters degree in Journalism from the University of Melbourne.