It sounded like a fine idea: a show of solidarity with the LGBTQI community. But sports stars are again reminding us that not all of them will adhere to the party line, no matter the expectations of both employer and wider society, writes Mark Sawyer.
If sport were ever supposed to lift us up from our mundane lives, it is on a downer at Brookvale Oval, home of the mighty Manly-Warringah Sea Eagles rugby league club, currently in the bottom half of the National Rugby League competition ladder.
The club has drawn international attention after an action taken with the best of intentions backfired spectacularly. The club has arranged for players to wear the "pride jersey" in support of the LGBTQI community in a match against the Sydney Roosters on Thursday.
But seven players have refused to don the jersey. Josh Aloiai, Jason Saab, Christian Tuipulotu, Josh Schuster, Haumole Olakau'atu, Tolutau Koula and Toafofoa Sipley have indicated that its message is incompatible with their cultural and religious beliefs.
"The players will not play on Thursday and we accept their decision. These young men are strong in their beliefs and convictions, and we will give them the space and support that they require," coach Des Hasler said on Tuesday.
Hasler was clearly in agony as he addressed the media. He apologised to the LGBTQI community, but defended the rights of players who refused to wear the jersey. He blamed the club for its poor management of the situation.
"The intent of the rainbow colour application of our jersey was to represent diversity and inclusion for all utilising the symbolic colours of pride to embrace all groups who feel marginalised, face discrimination and have a suppressed share of voice," Hasler said.
"The jersey intent was to support the advocacy and human rights pertaining to gender, race, culture, ability and LGBTQ movements. Sadly, the execution of what was intended to be an extremely important initiative was poor. There was little consultation or collaboration with key stakeholders both inside and outside the club."
Hasler was joined by skipper Daly Cherry-Evans, who should try for a career in the diplomatic service when his playing days are over.
Serving two masters
Pacific Islanders and Australian-born Pasifika people are a crucial part of rugby league, both in numbers and quality. The game would be much diminished without their brilliance. But predictably, the seven players have copped abuse on social media.
Demeaning the beliefs that many Pacific Islanders hold is counterproductive. The Methodist missionaries that led the colonists in the 19th century embedded a belief system that has, in the 21st century, engenders communal solidarity. Christianity is a crucial part of the Islander identity. This means more to players than money – even though a footballer of Pacific Islander origin is likely to be supporting extended family.
It might be fanciful to imagine that the club could have handled the matter better. But there does not have to be an impasse. Different jerseys for different players could work. Muslim sports men and women have been granted dispensations to not partake in alcohol advertising. The pride jersey, launched on Monday, sports rainbow trimming over the usual white piping of the Sea Eagles maroon jersey, but maroon remains the dominant colour.
The Warnie Paradox: Australian cricket was on the wane, then along came Shane
The idea that sport is not yoked to the politics and aspirations of its host society is long dead. Whether it's the rights of trans people to compete in women's sport, whether it's taking the knee in American football; a black power salute at the Mexico Olympics, or the boycott of South African cricket and rugby, even the legendary ping-pong diplomacy between the US and China, sport is the wider society. But if a sporting brand is represented in part by players who don't accord with its priorities, something has to bend.
Who gets to be culturally safe?
Australia has evolved. Racial jibes and poofter jokes were once a staple of TV comedy. But the shift in sensitivities has its own complications. The concept of "cultural safety" has become a priority in such fields as the provision of health and education. Homophobia is not culturally safe for most of society, but an embrace of gay pride is not culturally safe for a minority. It is crazy to call people bigots if they don't feel culturally safe.
Seventeen federal electorates, almost all Labor, voted no to same-sex marriage in 2017. Their MPs did not feel bound by the negative vote, and were not expected to follow it (although the converse did not apply for Liberals in Yes-voting seats). For some religious adherents, homosexuality is a sin.
With the change of government, Australia is now apparently listening to the concerns felt by Pacific Islanders over climate change. This has even become a point of pride for us. But some of us feel scorn for the religious beliefs of many Pacific Islanders.
Sporting bodies are within their rights to police the behaviour, even on social media, of fans. But telling them to change what they "know in their hearts"? How quickly we forget the lessons of the Israel Folau saga. The rugby union star made Facebook posts about homosexuals being bound for hell. The flames of hell were fanned by the media. Nobody budged an inch in their viewpoint. But those who hated him, and there were many, defended the sacking of Folau as a workplace matter. This was disingenuous. From a distance of four years, the Folau case looks utterly futile.
Former Manly forward Ian Roberts declared himself heartbroken over Tuesday's events. He wants to speak to seven players over what the pride jersey means to LGBTQI people. He remains the only National Rugby League player to come out – and he did so 27 years ago.
There are no winners here. Boycotting the pride jersey no doubt sends a bad message to people dealing with challenges regarding their sexuality. The crying shame is that an off-field push for unity is divisive to those who don the jersey. A well-meaning gesture has foundered in the complexities of the human heart.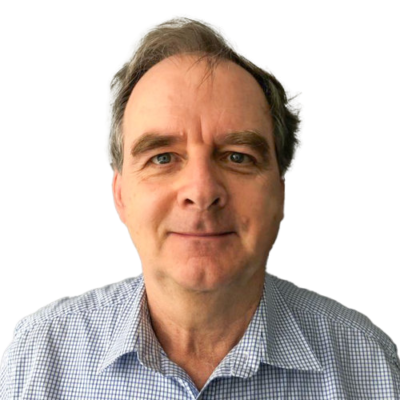 Mark Sawyer is a journalist with Michael West Media. He has extensive experience in print and digital media in Sydney, Melbourne and rural Australia.