There was something epic about Shane Warne's life, and even its sad, hugely premature end. Cricket will not see his like again. But why is that so? Mark Sawyer dons the whites and examines the real legacy of the master bowler.
When the silent movie heart-throb Rudy Valentino died in 1926, his audience mourned a man taken so young. The queue to view him one last time at the Campbell Funeral Parlour in Broadway stretched 11 blocks. Women wept.
Farewell to the Sheik.
Ninety six years later, in Thailand, a woman clutching a small bunch of white flowers, climbed into the ambulance taking Shane Warne's body away from the resort island of Samui. "I'm a big fan," German expat Barbara Woinke explained. "It's very sad that we lost him. I just took the flowers to pay condolences."
Farewell to the Sheik of Tweak.
A way to grab attention
Hopefully this won't be one of those boring reminiscences from someone marinating in nostalgia. Warne was not my childhood hero, after all. That honour belongs more to the men who played under Ian Chappell, particularly the team he led at the Sydney Test of the 1974-75 Ashes: Redpath, McCosker, Ian and Greg Chappell, Edwards, Walters, Marsh, Walker, Lillee, Thomson, Mallett. This article could have easily been about that team's wicketkeeper-batsman, Rod Marsh, who died a day before Warne, or the off-spinner Ashley Mallett, who died in October 2021, and their impact on me.
That Chappell-led team is my ultimate cricket team and always will be. But none of them, in the end, could rival Shane Warne for sheer magic, sheer electricity. No wonder he was as famous in England as he was here, cricket's Kylie Minogue, as much a part of British popular culture as Neighbours. His off-field cavortings were fodder for the tabloids, and rubbed away at his image. For a long time, if I thought of him at all, I regarded him as celebrity flim-flam, a bit marginal, a bit inconsequential. Kind-of the same way as I did Neighbours, the Aussie show whose demise was announced shortly before Warne's death.
Warne was a great player, sure, but he wasn't really what cricket was all about. You might have that too. Time for a rethink. Now he belongs to the ages, and respect must be paid.
Not such an unlikely hero
We never know what sort of genius we need until we get him or her. No matter how we venerate the efforts of teams, groups, collectives, we are spellbound by individual brilliance. We want brilliant politicians, scientists, doctors, environmentalists, engineers, architects, and more women in all those fields, but in arts and sport we don't know what we need until that individual's talent and brilliance is blooming around us.
Nobody knew we needed Michelangelo, Da Vinci, Mozart, Beethoven, Puccini, Picasso, Orson Welles and Hitchcock. Or Sinatra when we had Crosby. Dylan when we had Pete Seeger, Aretha Franklin when we had Peggy Lee, Bob Marley when we had Desmond Dekker. Before the Beatles, British television audiences were lapping up ventriloquists and singing puppets Pinky and Perky.
We want our favourite sport to be more challenging, exacting, tougher, more skilful, more entertaining, more generally wonderful, but we can't see the way there beyond the odd rule change. So how could we have imagined Pele, or Muhammad Ali, or Arnold Palmer, or Tiger Woods, or Billie Jean King, or Serena (and Venus) Willliams, until they arrived? The most exciting baseballer in America today is Shohei Ohtani, born in Japan.
Cricket certainly didn't even know it needed Warne. He arrived at a time that is already shrouded in misconceptions, even if it was only 30 years ago. Even Warne didn't remember it right. "Since you're probably seven, eight years of age it was 'don't let the Poms win anything, they can't win'," he told a documentary about the 2005 Ashes series. "And I suppose all through growing up, I saw Australia basically win the Ashes just about every time." In fact, in the decade when Warne went from eight to 18, Australia had as poor a run against England as in any decade in the 20th century. From 1977 to 1987, Australia won just nine of its 37 Tests against England, lost 17 and drew 11. 
He never could have been a saint
When Warne threw in his dream of playing Australian Rules football for St Kilda and gave this bowling thing another shot, the Australian team was on the way up. But it had been a ropey decade since the Packer revolution of 1977-79 and cricket's place in the Australian landscape seemed in doubt. Kids and their parents (dreading that Saturday sports run) were being tempted by more digestible games: baseball, basketball, helped by the general drift in the popular culture from British to American culture. It was still very easy for kids to call cricket "boring".
The late Australian media mogul Kerry Packer is rightly seen as one of the most influential off-the-field figures in cricket. He took cricket to a new era when he poached most of Australia's best players and enough from elsewhere to establish World Series Cricket in 1977. But Packer was no revolutionary. He wanted television rights, not to transform the game.
One-day cricket, the tournament's best draw, was already a "thing". As for TV; Packer's Channel Nine just covered it better, taking it away from the erudite but dour ABC commentary and adding friendly touches for the casual audience who might have the cricket on while doing the housework. No longer the ABC's camera fixed "on the batsman's arse" as Packer's character tells us in the TV series Howzat. Technology was his friend.
But his role in bringing about a better deal for players only went so far. It didn't take much dosh to outbid the Australian Cricket Board. That Ian Chappell-led team I mentioned? The one that crushed England in 1974-75? Each player received $200 for five days' play. Most of them were still active, but eyeing financial security for their families. 
As a businessman, KP didn't need to go far to meet the market. In 1977 he paid enough to give some financial security to players who had been earning a pittance (West Indian Mike Holding said it was the first time he had seen a comma in his bank account, denoting four figures). Packer was lucky in that his top hires included tough nuts such as Ian Chappell and England's South African-born captain Tony Greig who had scores to settle with "the establishment". But in 1979 Packer was happy to hand back his troupe of potentially querulous hirelings to the custodians of the game whom he had fought so bitterly only two years earlier.
Beaten by pace in a long and difficult decade
Packer put his money into ensuring the Australian Cricket Board handed cricket coverage from the ABC to his Nine Network, which is all he had ever wanted. Cricketers now had to sing for their supper. The Test schedule remained, but on top of that was a long string of one-day games against two visiting international teams, absurdly branded as World Series Cricket. Professionalism meant just that: a well-paid job, but a job nonetheless. Captain Greg Chappell cracked, ordering that infamous underarm delivery against New Zealand to avoid an extra game. 
Any case, it was not Australia or England, but a phenomenal collection of talent from the disparate and far-flung cricketing islands of the Caribbean that dominated the game. This is important to explaining just how unexpected was Warne's rise. The West Indies bossed all comers by deploying a ferocious quarter of pace bowlers for 15 years. Pace bowlers, not spinners, won matches, and the West Indies had a production line. 
Australian cricket drifted badly as the 1980s wore on. There did not seem to be a well of talent to replace the brilliant men of the previous decade – Greg Chappell, Marsh, Lillee – when they finally retired in 1984. The West Indies beat Australia in six straight Tests in the calendar year of 1984. Kim Hughes, Greg Cappell's successor as captain, crumbled. Allan Border replaced him and stood tall, but he had no lieutenants with a skerrick of his grit and application. Money reared its ugly head again. The South Africans grabbed a clutch of Australians in a grubby reprise of the Packer raid.
By the mid 1980s, cricket was boring. Australia drifted, beaten or checkmated by teams they once crushed. They recovered by recruiting youngsters with serious attitude, and forgoing frivolity under coach Bob Simpson. Border resolved to give the opposition no quarter. In India, 1987, Australia claimed the one-day World Cup. And in 1989 the Ashes were regained in a steamroller performance in England. It was a relief to Australian fans, but it felt a bit grim. These blokes were serious. Merv Hughes was a little bit fun.
Meanwhile the West Indies had shown a little vulnerability to spin, failing at the Sydney Tests of 1984-85 and 1988-89.  Australia played two spin bowlers at Sydney in 1988-89, but Border, the batsman-captain, put them in the shade, rolling 11 West Indians with his casual skill at the art. It was easy to imagine that outside such conducive wickets as Sydney's, spin bowling would be more than an occasionally useful auxiliary skill, not requiring a specialist bowler. Then came Warne.
The story of his expensive debut and rise has been raked over and need not be raked over again. But he came into a team in the ascendancy. 
The greatest?
Last week, a shaken Australian captain Pat Cummings said "Rest in peace, King". But for the title of best bowler, unlike the title of best batter (that ugly term that has replaced batsman and batswoman), there is room for debate. Donald Bradman is statistically so far ahead of the pack that the only possible debate on his merits can come by preparing the conditions and opponents of his era with subsequent stars. The cricketing almanac Wisden named Warne as one of the five cricketers of the 20th century, although that was a pool vote and of course subjective. Warne won 27 of a possible 100 votes. Bradman won 100.
Warne was hammered by some batsmen, and underperformed on the spin-friendly wickets of India. Even the second-choice leg-spinner for the last decade of the Warne era, Stuart MacGill, occasionally outperformed him. Warne's bowling average of 25.41 is not as good as those of Dennis Lillee (23.92) or McGrath (21.64). In fact McGrath has claim to be the best bowler Australia has ever had, certainly the most reliable.
But McGrath was simply a stellar pace bowler. Warne excelled in a discipline that had been a fifth or sixth order consideration in the game. It's difficult to enumerate, perhaps to say it was like a boxer finding an angle to his punch, or a tennis player conjuring incredible backspin. Certainly, batsmen were awestruck at the sound of a Warne delivery cutting through the air.
Warne played a lot of Tests. Twice as many as Lillee, twice as many wickets. And Lillee was a god to generations around the world. But Warne brought something new: the consistently scary spin bowler, the one who could turn a game, as panicked England fans feared at the fourth Test in 2005.
Messing with their minds
In England on his first tour in 1993, Warne did that "ball of the century" jape. Twelve years later, having inspired the spilling of much tabloid ink, he reminded England what a brilliant cricketer he was. The home side was hungry for its first Ashes victory in 20 years. Warne, more than any Australian, tried to thwart the resurgent Poms. And he nearly did it too. Ask anyone who was at the Trent Bridge ground in Nottingham, watching the last day of the fourth Test of the 2005 Ashes.
The 2005 Ashes series is regarded as one of the greatest ever played, if not the greatest. But in 2005, Warne had more to think about. His wife Simone had left him and the crowds were singing mean, mocking songs about it. In his hotel room after the game, he would "raid the mini bar". He might have done more than that. There are plenty of other sources to patch you in on the after-dark Warnie, so fill yer boots. But on the pitch in 2005 he scored more than his quota of runs and took an amazing 40 wickets in the five Tests. At times he seemed to be battling England on his own.
And the same press pack that called him those names such as "cheat" and "love rat" were in awe. Some mused that it was Warne, banned from the Australian captaincy because of his off-field behaviour, both personal and cricket-related, who was the real leader of the team, not Ricky Ponting.
Chris Evans, broadcaster:
There's this dichotomy in the team. Ponting's almost a puppet of a captain. He must feel like that because he knows that Warne has the experience, the gravitas, the heroism, the respect, the spirit, and the leadership quality, and again the fearlessness, of what Australia may well have needed.
England was poised to go 2-1 up in the series, and put a stranglehold on the Ashes. This was now a national issue, even for Australians who don't much care for cricket. That winter, working nights, I would listen to the matches in the taxi home, the Chinese-born cabbie as engaged as I was. England needed just 129 runs to win the game.
Peter Hayter, Mail on Sunday:
They started off fairly comfortably, and Trescothick was aggressive and they scored good runs. But you just knew, you just knew that Warne was going to produce something. [It's as if] Warne has just said, give me the ball, Ricky. Go and find somewhere to field and I'll sort it out. … Just leave it to me because this is serious and if I don't do it, no one's going to do it.
And he nearly did. Even watching the game from the other side of the world, one could sense the awed stillness that descended over the spectators as Warne bamboozled the batsmen and turned the expected easy England victory into a cliffhanger. Warne took 4-31 as Australia lost by three wickets. He was let down by the specialist batsmen.
You should have seen your face.
For me, there is another special moment of that epic series that seems to capture something about Warne. It was in the previous game, at Old Trafford, Manchester. England tot up 444. But it's not just that formidable score, but the vibe. For the first time in two decades, England are challenging Australian dominance. Australia teeters, losing its fifth wicket still 311 runs behind. With Michael Clarke nursing a back injury, Warne goes one place up the order to No.7, where competent batsmen play. Warne is not generally that good. But in three hours at the crease he has pounded 11 fours and a six and is just 10 runs away from his first Ashes century. Then he hooks Simon Jones down to Ashley Giles, and Warne's gallant knock is over.
What stayed with me was the momentary look on Warne's face as registered the catch. No, it wasn't the mystified eye-roll of Mike Gatting after falling to Warne's "ball of the century" in 1993.
Warne would have known, days way from turning 36, that his chance of any Test hundred, let alone an Ashes hundred, was gone, but for a second or two he seemed to be amused by the way the fates had dealt with him. Not in a don't-care way – he had fought like a demon for his faltering team over three rain-affected days. Certainly the reaction was more "oh, fiddlesticks" than f*** it! A moment worthy of Rudyard Kipling's poem If.
It's a moment that is not easily found in the highlights online. Maybe because Warne did the small thing of taking his 600th Test wicket in that game, and there's only so much you put on those highlights reels if they're not going to be weight them too much in favour of that greedy scenery-stealing Warnie…
Guts and glory
Ah yes, the weight. Those extra pounds. Weird words to use when discussing an athlete, although cricket has carried its flabsters. It has become clear in the days since his sad demise that Warne laboured under body-image issues.
This was a man who had beer tastes on a champagne budget. He ate, frankly, rubbish, then went on silly juice diets. Warne was banned from the international game for a year in 2003 for failing a drug test. He took a slimming pill that resulted in him being banned for testing positive for banned diuretic drugs. He said it was because of a tablet his mother gave him. Alas, that sort of thing gave Warne the image of the idiot savant (minus the savant). "Warnie, it's been worth the weight," a wag's sign in the crowd greeted Warne when he returned to competitive cricket after a year-long ban. 
When Warne returned from either that absence or one of his other well-publicised absences from the game, myself and some workmates gathered in front of the office televisions to see a spectacle. There had been too many jokes about Pommy barmaids, about texting that was called "sexting", about juggling a glass of wine and a cigarette, and still whipping off the bails. Minutes later I walked back to my desk, satisfied that normal business had resumed. "He bowls like an angel," I marvelled. 
Warne has the most Test runs of anyone who did not score a century. His top score of 99 seems almost fate's levelling of the scores for his outrageous brilliance with the ball, denying him the ultimate batting prize. The 99 was scored against New Zealand, and he was out to what should have been called a no-ball. Luck rarely deserted him but it did then.
Fickle fate and outrageous fortune
Cricket has given us many larger than life cricketers before. As mentioned, this article could have been about Rod Marsh, Australia's first true wicketkeeper-batsman. Thousands of words have been written about his grit, his passion for the game, his incredible catching partnership with Lillee. As that infamous underarm ball was about to be bowled, Marsh walked away from his post behind the stumps, imploring his captain: "Don't do it mate".
Marsh had his fill of years, even if 74 isn't enough. Dean Jones, who took the catch that gave Warne his first Test wicket, is gone too. So is David Hookes, whose career ended as Warne's began. And Phil Hughes, who joined the 2009 Test team and dazzled. Good men gone.
Bradman and Warne will be forever linked now. Bradman wasn't a larger than life personality. He seemed more like a brilliant but monomaniacal accountant. Bradman played 52 Tests. Warne is dead at 52. England's only football World Cup winning captain Bobby Moore was two months short of 52. Moore's life after the 1966 triumph was full of frustration. Warne might have carried some personal disappointments into old age too, like that insouciant hero of the immediate postwar game, Keith Miller. 
Miller was a maestro of bat and ball who didn't even care. How did he handle pressure, asked Michael Parkinson. He responded: "Pressure's a Messerschmitt up your arse. Playing cricket is not". Miller did not have an easeful old age, and fell out with his children. From everything that has been said that that would never have happened to Warne.
The first cricket match I watched on television, Garry Sobers smashed 254 at the MCG. I marvelled at the feats, the amazing poise, of that West Indies side. Ian Botham performed miracles. Imran Khan added glamour and star power. For a bunch of guys with names like Glenn, Bevan, Hedley and Jeremy, New Zealand could bloody the noses of fancied rivals. The Indian teams that have risen since Warne's time will dominate for 50 years. But Warne leaves one vital legacy.
The change that matters
Muhammad Ali once goaded reporters at a press conference until they agreed to call him "the greatest". Warne would never do that, being an uneasy presence at media conferences. And no, he had nothing like the impact on his nation and the world that Ali had. But calling him cricket's greatest? It's not a stretch.
But what is the truly wondrous thing about the Age of Warne, as it should be known? No, it's not the glamour he attached to the art of spin bowling. His successors around the world have only proved what a one-off he was. That wonderful thing is the way cricket has grown spectacularly in popularity and participation with girls and women. It's a pity it took 100 years. Warne was no role model for the treatment of women, but how many girls were inspired by his subtle skills? Yes, the on-field ones. For all his silly, to use the horrid word "blokey" carry-on, all the moronic antics, he was a brilliant ambassador for the game. If miracles exist, there's one here.
Valentino would have been proud.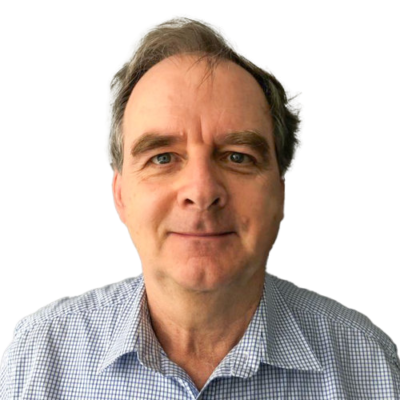 Mark Sawyer is a journalist with Michael West Media. He has extensive experience in print and digital media in Sydney, Melbourne and rural Australia.