Menulog won plaudits for its promise to trial an "employment model", yet in the wake of the Senate inquiry the battle to find consensus over what constitutes fair work in the gig economy remains in full swing. Workers – or "partners" as Uber calls them – still earn less than the minimum wage for employees not covered by an award or registered agreement and they receive no benefits or legal protections. Luke Stacey reports.
While Menulog won plaudits for its promise to trial an "employment model" for its workers in Sydney's CBD district, the devil really is in the detail. Not dissimilar to other tech giants in the on-demand sector, "flexibility" remains fundamental to Menulog's mission.
Given workers in the gig economy are deemed independent contractors – the epitome of flexible work – it is not possible for them to even operate as employees within the award system as it currently operates. What's more, a spokesperson for Menulog told Michael West Media the company didn't have any more detail on its proposal.
Meanwhile, testimony to the Senate committee from the other big players in the on-demand sector – Uber, Deliveroo and Ola – suggests it's business as usual – muddy waters – regarding the employment status of its workers.
Deliveroo's CEO Ed McManus told a Senate Select Committee hearing earlier this month that the company routinely calls workers riders.
"We welcome reform … that improves outcomes for riders."
Such use of language is important because it means any reforms would be strictly around 'riders', or 'partners', as Uber calls its riders. The companies' suggested reforms do not include anything resembling the usual rights given to employees.
McManus said he didn't believe riders wanted pay rates to be regulated rates, because these would be seen as "maximum rates" of pay.
Uber Xploitation: Uber's secret settlement presages a wave of lawsuits
Rideshare and delivery drivers are paid per job, not per hour. Figures show a food delivery driver typically undertakes 2 to 2.5 jobs per hour during peak demand periods. Factoring variables such as the number of riders working, distance, time of day and the cost of the order, riders earn on average $10-12 per delivery before expenses such as fuel and vehicle maintenance. With this in mind, those working outside mealtime hours and in more suburban areas would earn less.
A March 2021 analysis by consultants Accenture commissioned by UberEats found that:
"On average, Sydney delivery workers take home $21.55 per hour during key mealtimes" with slight variations depending on the mode of transport. 
By comparison, figures from a 2020 survey by the Transport Workers' Union (TWU) and included in its submission to the Senate Select Committee found the average gross hourly rate was $17.11.
Either way, delivery workers are still earning less than the minimum wage for employees not covered by an award or registered agreement, which is $19.84 per hour plus a minimum 25% casual loading, for an hourly rate of $24.80. Moreover, they receive no benefits or legal protections.
Committee chair Senator Tony Sheldon peppered Deliveroo's CEO with questions on the many vulnerabilities gig economy workers face.
Sheldon: "If there isn't a minimum rate … what stops Deliveroo and any other companies just taking what might be those additional services that have been provided to workers …  off their rate?"

McManus: "In a non-regulated environment … anything is possible."
This unregulated wilderness allows companies like Ola, for example, to suspend its insurance scheme for drivers to cut costs, as it did last June.
Because independent contractors are not considered employees, they are not covered by the legal protections offered by the Fair Work Act.
And given the National Employment Standards and modern awards exclusively cover employees, contractors don't benefit from the safety racket of minimum wages, working hours, leave provisions and other protective conditions of employment governed by the Act.
A key difference between an employee and an independent contractor is the contractor can subcontract and delegate jobs, as well as have "control over work" i.e. when, where and how long they work for. An employee cannot do this. The nature of contractor work could potentially allow for employment as a casual worker, however, this would mean gig workers still won't be entitled to key minimum standards such as paid sick leave.
The Labor Party's Secure Australian Jobs Plan is proposing gig economy workers become "employee-like", as a pathway to workers being eligible for benefits without losing flexibility.
Labor is proposing to "extend the powers of the Fair Work Commission to include 'employee-like' forms of work, allowing it to better protect people in new forms of work, like app-based gig work, from exploitation and dangerous working conditions".
It is unclear how Labor intends to amend the Commission's powers. It could perhaps implement leave provisions that workers in other sectors already have – sick leave, annual leave and portable long service leave schemes. The cleaning industry in NSW and the construction industry have in place such legislated schemes.
High price for flexibility
However, all companies in the gig economy are wedded to the belief that flexibility is the key to its operations and that it must be retained even in the face of regulation.
Deliveroo argues that riders "overwhelmingly" want flexibility, a fact acknowledged by the TWU survey, which found that "only 47% of gig workers surveyed wanted to be classified as employees".
Yet 'flexibility' is coming at the expense of basic rights, entitlements and safety provisions for workers as well as the right to earn the minimum wage. Some 86% of respondents in the TWU survey also said they were "dependent on food delivery work as a main source of income".
As for workplace safety, the TWU cites a 2019 Safe Work Australia study which found, "Road transport workers remain the most likely to be killed at work, with a fatality rate 9.4 times higher than the average across all industries." And because they were contractors, 83% of those injured while driving "received no support from the food delivery company they worked for".
The question is, then, how to protect these workers within a flexible framework?
A report from the University of Technology Sydney (UTS) recognises Chapter 6 of the NSW Industrial Relations Act (Chapter 6) as the existing legislation which comes closest to a best practice model. It was born from an investigation by the Industrial Relations Commission of NSW in 1970 which "found evidence of a connection between" regulated rates and conditions for truck owner-drivers and an increased likelihood in "those drivers [performing] their work safely".
Much like the gig drivers of today, the vulnerability of truck drivers in NSW was resolved by "a legislative regime that recognised owner-drivers as independent contractors, whilst [still] providing a floor of minimum standards".
These minimum standards are set inside a system akin to existing modern awards such as the Fast Food Industry Award and can be negotiated by independent contractors with an independent tribunal.
However, food delivery drivers in NSW are not covered by the Chapter 6 regime because it does not cover the delivery of meals by couriers to households or elsewhere for consumption.
Fairness for all, regardless of postcode
Regardless, Senator Sheldon told Michael West Media that there should be "a federal system where fairness isn't determined by what state you live in".
And the best federal system this country had, the Road Safety Remuneration Tribunal (RSRT), was abolished in 2016 for political expediency.
Although the RSRT was established to lobby for uniform pay for truck drivers, the UTS report argues that the RSRT could have been "adapted to create national regulation of on-demand gig work in the road transport industry".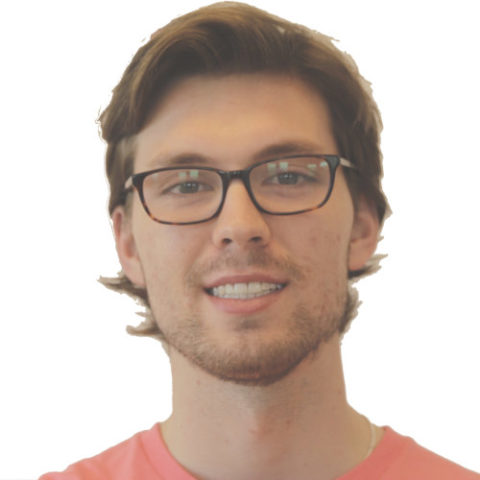 Luke Stacey was a contributing researcher and editor for the Secret Rich List and Revolving Doors series on Michael West Media. Luke studied journalism at University of Technology, Sydney, has worked in the film industry and studied screenwriting at the New York Film Academy in New York. You can follow Luke on Twitter