The US and its NATO allies are cutting defence spending in preparation for economic reconstruction in a post-Covid world. Not so Australia, which is increasing its spending on expensive weapons that will not deter any potential aggressor in the slightest. Alison Broinowski reports.
Federal Government ministers no longer reveal the size of defence spending in their budget night media release. Instead, you have to dig through the Defence portfolio budget statements.
There you discover that in 2021-22 they plan to spend $44.6 billion, an increase of 6.1 per cent in nominal terms and 4.1 per cent in real terms on the previous financial year, for the Department of Defence ($43,560.7 million) together with the Australian Signals Directorate ($1,057.9 million).
The cost of building ships for the Navy is likely to nearly double, from $1.6 billion spent in 2020-21 to a projected $2.5 billion this financial year. Most of this will be spent on new submarines ($982 million) and future frigates ($655 million), and those amounts are expected to rise, exceeding $4 billion a year in the near future.
For the whole submarine program, the projected cost is unlikely to be contained at the nominated $89 billion.
In for a penny, in for a pound: $90 billion for an obsolete submarine fleet
What's more, Australia is spending $126 million each for 72 F35s, and will pay much more for their maintenance and support services. The usefulness of the Lockheed Martin jet fighters, whose lifetime cost is US$1.6 billion each, is already in serious doubt.
Everyone gets a prize
Each of the services has to get something. So for the Army's Land 400 program, $2.5 billion will be spent on 75 main battle tanks, with more billions for heavy tracked combat vehicles which are unlikely to be of any use in or outside Australia in a future war.
Even when we eventually get to use all this hardware, none of it will match what China could deploy against Australia. With or without the support of the United States, if Australia continues to antagonise China, and the Chinese leadership decides to make an example of an insignificant American ally by blockading Australia or attacking US bases here, none of our expensive weapons will deter them.
Reducing our military activities in the Middle East by October will save Australia a welcome $479.9 million in this financial year compared to the $751.4 million they cost in 2020-21. The reduced figure of $271.5 million is the lowest cost for operations since before the 1999 East Timor intervention, according to The Strategist.
Out of step globally
But Australia is out of step with other countries, which are thinking ahead to post-Covid reconstruction. Even though they spend much more than Australia, the US and most of its NATO allies are not now increasing their defence spending at Australia's rate. Turkey became the exception in NATO in joining a group of 13 other states which last year, at the height of the pandemic, began cutting military budgets and putting the savings towards health and social services.
Colombia set the trend, with the government acceding to parliamentary demands by reducing defence spending. Peace activist Angelo Cardona leads the Global Campaign on Military Spending (GCOMS). In 2020, together with 28 Colombian Congress Members, he proposed the transfer of 1 billion Colombian pesos from military purposes to the health sector. The Colombian Ministry of Defense agreed to 10 per cent of that, moving 100 million pesos (or US$25 million). Cardona then proposed, with support from 33 Congressmen, that Colombia not buy 24 warplanes from Lockheed Martin at a cost of 14 billion Colombian pesos (US$4.5 billion). He succeeded, and parliamentarians in Chile and Colombia have nominated Cardona for a Nobel Peace Prize.
Going to War: power rests in the hands of one Australian, Prime Minister Scott Morrison
SIPRI numbers show similar cuts in 2019 and 2020 by Brazil, as well as reductions in defence spending by China, Russia, Saudi Arabia, South Korea, Turkey, Singapore, Pakistan, Algeria, Indonesia, Kuwait, and Chile. The government in Santiago is reducing its military spending by 4.9% to improve Chile's response to the health crisis. As for Costa Rica, it doesn't even have defence forces to cut.
The proposal that fighting a world health emergency should take precedence over nations fighting each other has been made by Pope Francis and UN Secretary-General António Guterres. Some governments are responding. Not in Australia, where the absurdity persists of running up enormous debts to save lives and even bigger debts to destroy them.
For a comprehensive guide to how much countries are spending on their military, go to Mapping Militarism, at WorldBeyondWar.org.
King of Lemons: Australia swindled by Lockheed Martin and its Joint Strike Fighter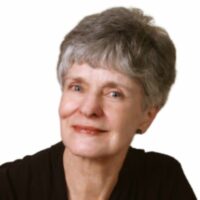 Dr Alison Broinowski AM is Acting President of Australians for War Powers Reform. She joined the Australian Foreign Service in 1963, lived in Japan for a total of six years, and for shorter periods in Burma, Iran, the Philippines, Jordan, South Korea, the United States of America and Mexico, working alternately as an author and Australian diplomat.