Gambling & Liquor | Liberal Party | Revolving Doors
Former Premier for NSW from 2011 to 2014, Barry O'Farrell became CEO of Racing Australia in December 2016, later resigning in 2019. During his years in parliament he held close ties to influential liquor and gambling lobbyists, most notably The Australian Hotels Association (AHA) and ClubsNSW. O'Farrell is heavily linked to the approval of James Packer's proposal for his Crown hotel-casino at Barangaroo on Sydney Harbour.
Appointed High Commissioner to India in February 2020.
President of Diabetes Australia from January 2019 to November 2019.
CEO of Racing Australia from 2016 to 2019.
Parliamentary Service:
Member of the NSW Legislative Assembly 1995 to 2015.
Member for Northcott 1995 to 1999.
Shadow Minister for Small Business 1998 to 1999.
Shadow Minister for Information Technology 1998 to 2002.
Member for Ku-ring-gai 1999 to 2015.
Deputy Leader of the Opposition 1999 to 2002 and 2003 to 2007.
Shadow Minister for Transport 1999 to 2002 and 2005 to 2006.
Shadow Minister for Innovation 04.01.2002 to 02.04.2002.
Shadow Minister for Education and Training 2002 to 2003.
Shadow Special Minister of State 2002 to 2005.
Shadow Minister for Health 2003 to 2005.
Shadow Minister for Ports and Waterways 2005 to 2006.
Shadow Minister for Waterways 20.03.2006 to 20.11.2006.
Shadow Leader of the House 2006 to 2007.
Shadow Treasurer 2006 to 2007.
Shadow Minister for Western Sydney 2007 to 2011.
Leader of the Opposition 2007 to 2011.
Minister for Western Sydney 2011 to 2014.
NSW Premier 2011 to 2014.
Parliamentary Committees:
Member, Independent Commission Against Corruption 1996 to 1999 and 2002 to 2005.
Member, Legislative Assembly Standing Ethics Committee 1996 to 1999 and 2002 to 2003.
Member, Standing Committee on Parliamentary Privilege and Ethics 2003 to 2007.
Member, Standing Orders and Procedure Committee 2006 to 2007.
Barry O'Farrell was appointed CEO of Racing Australia in December 2016. Resigned in 2019.
His appointment left the racing industry "with several bewildered breeding and racing figures after O'Farrell was given the role as the industry regulator, which is charged with administering the rules of the sport and fostering better government relations." It sheds light on the O'Farrell government's "$12.3 million [payment] to RacingNSW in November 2013 to massively boost prize money in a bid to make Sydney's autumn carnival become a globally-recognised event".
In 2015, Mr O'Farrell, no longer in parliament, led an offshore online gambling review targeting concerns that "almost 60% of the $1.6bn gambling industry is going offshore to more than 2,000 sites beyond the control of Australian regulators". It was reported that then-social services minister Scott Morrison "announced the review … into online wagering operations, to be undertaken by Barry O'Farrell, the former New South Wales premier."
10.10.2010 – As the NSW Opposition Leader, O'Farrell signed a Memorandum of Understanding (MoU) with ClubsNSW to "'neutralise' registered clubs by persuading them not to campaign against the Coalition." In return "a future Coalition government would extend the ClubsNSW license for the electronic Keno game from 2022 to 2050." The MoU also accounted for a $300 million tax break for the clubs industry in NSW.
Received a total of $246,500 in donations from the Australian Hotels Association (AHA) and ClubsNSW.
31.03.2009 – Wrote an email to the Productivity Commission requesting their consideration of "the positive role played by the Clubs movement in NSW" in light of their upcoming gambling inquiry. O'Farrell attributed "some $811 million worth of social value and benefits for our communities" to the Clubs movement and their "good model whereby responsible gaming supports significant community outcomes."
In December 2011, O'Farrell allegedly "bumped into" James Packer and then-NSW Party Treasurer Arthur Sinodinos at Rockpool restaurant in Sydney. The lunch occurred approximately "two months before Packer launched his carefully prepared successful campaign for his controversial Barangaroo Crown casino in February 2012." In the NSW Legislative Council, Greens MLC John Kaye questioned whether Mr O'Farrell was to "happen upon Mr James Packer" and "If so … were either of the following topics discussed: first, campaign donations, and, secondly, Mr Packer's proposal for a gambling facility or second casino?" Minister Gallagher (representing Mr O'Farrell) first met the question with hostility and an unwillingness to respond, only to later amend his response by referring to a letter in the Daily Telegraph Letters to the Editor column on 27 October 2012 titled 'Clearing the air', which stated "I [Barry O'Farrell] ran into James Packer in a restaurant in December last year … James Packer did not mention anything to do with his current Barangaroo proposal." In reference to Minister Gallagher's address, Mr Kaye said, "The level of abuse in the Minister's first response is convincing evidence that we were getting very close to the bone. His second response and its failure to even mention campaign donations suggests that more questions should be asked."
In August 2012, James Packer personally pitched his proposal for the Barangaroo hotel-casino to Barry O'Farrell who was the NSW Premier at the time. "Just a week later, a requirement for independent evaluation of unsolicited proposals was removed … Two weeks after that, Packer formally lodged his proposal. Packer hired former Labor Senator Mark Arbib and former ALP National Secretary Karl Bitar to help secure Labor's support."
Endorsed James Packer's Barangaroo Crown casino proposal, labelling it "an exciting proposal which could add extra life to Barangaroo, give Sydney another world-class hotel, generate jobs and boost tourism." Later saying "It's the sort of tourism-related investment we want in Sydney".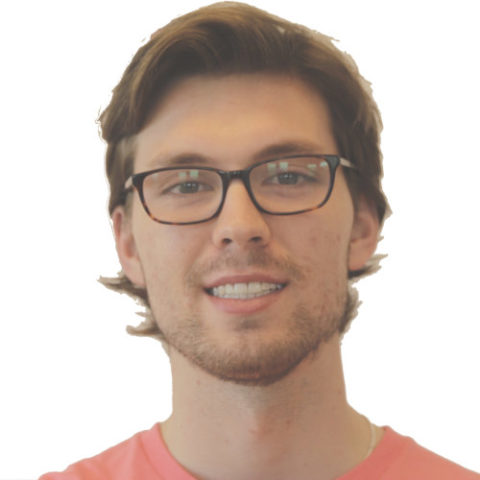 Luke Stacey was a contributing researcher and editor for the Secret Rich List and Revolving Doors series on Michael West Media. Luke studied journalism at University of Technology, Sydney, has worked in the film industry and studied screenwriting at the New York Film Academy in New York. You can follow Luke on Twitter