Scott Morrison approved tens of billions in foreign takeover deals after secretly being appointed Treasurer last year, compromising Australia's national interest. Sydney Airport, electricity giants AusNet and Spark Infrastructure. All gone. Michael West reports.
Revelations that former prime minister Scott Morrison was secretly appointed Treasurer alongside Josh Frydenberg are unnerving in the extreme. FOI requests have established that Morrison wanted to be Treasurer in order to control the Foreign Investment Review Board (FIRB).
FIRB is the body in Treasury which makes the decision, supposedly in the national interest, on approving foreign takeovers and takeover activity last year in the wake of Covid was frenetic.
"We are advised the Treasury swearing [appointment of the PM to Treasurer] relates to FIRB," says an email dated April 21, 2021. Why? Why did Morrison want control of FIRB? Okay, our headline suggestion of a Royal Commission into one man might be having a lend but surely, given the weight of evidence mounting against the former PM as to his undermining of Australia's democracy, this latest news warrants at least a parliamentary inquiry.
The second half of 2021 when Morrison was secretly the treasurer was prolific on the takeover front, featuring 63% of all deals which added up to 78% of aggregate transaction value) for the year. He was literally selling off the farm, and to some notably shady foreign predators at that.
Foreign vulture funds were swooping on the ASX because share prices were bombed out in the wake of the Pandemic. The takeover frenzy share drove the value of corporate transactions from $33bn in 2020 to a record $131bn billion.
In December last year FIRB ticked off on the sale of the essential monopoly and gateway to Australia Sydney Airport after a $24bn takeover bid by a consortium of super funds led by New York private equity firm Global Infrastructure Partners.
FIRB gave the green light to a consortium led by controversial US private equity giant Kohlberg Kravis Roberts (KKR) and the Ontario Teachers' pension fund of Canada in 2021 to buy out energy provider Spark Infrastructure, paving the way for the $5.2 billion deal to be closed by year-end.
Then there was electricity juggernaut AusNet which fell to the tax dodgers from Brookfield in a $20bn takeover deal, signed off by FIRB.
The foreign predators have an advantage over local players in any takeover battle because they generally pay little or no corporate income tax. Brookfield is a prime case, taking private hospital group Healthscope and its 42 private hospitals, regulated and publicly subsidised assets to the tax haven of the Cayman Islands.
After the Healthscope deal, Treasurer Josh Frydenberg had approved the sale of nursing home empire Aveo to control by an entity in the tax haven of Bermuda.
Yet once Morrison became secret treasurer the deals, and the size of the deals, escalated. At the time he was ousted in the Election in May, Australia's largest private hospitals operator Ramsay Health Care group was being sold to a "consortium of financial investors" led by US private equity giant, KKR, in a leveraged buy-out. 
The $39bn takeover of Afterpay by Block Inc of the US was cleared by FIRB last November, also when Morrison was secretly Australia's treasurer.
All this needs investigation.
How Scott Morrison might junk the Cannon-Brookes and Brookfield mega-bid for AGL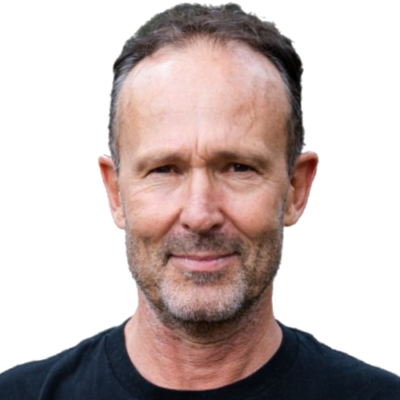 Michael West established Michael West Media in 2016 to focus on journalism of high public interest, particularly the rising power of corporations over democracy. West was formerly a journalist and editor with Fairfax newspapers, a columnist for News Corp and even, once, a stockbroker.