Will Scott Morrison's government block the radical AGL takeover bid by Mike Cannon-Brookes and Brookfield? It's a deal which accelerates Australia's decarbonisation, creates jobs, cuts energy prices, and saves AGL shareholders from a slow death, but Morrison has two regulators who can still nix it. Michael West reports.
This AGL deal is the biggest energy market disruption in the world. But did anybody stop to ask Angus Taylor what he thought about it? Not really. Why would you tell the Minister for Energy?
If Angus was smarting last week when he found out Origin Energy failed to put him in the picture about Eraring, he must be well and truly feeling like the lonely kid in the playground now.
Eraring is Australia's biggest coal plant, but Origin only decided to tell Australia's Minister for Energy it was going to shut the thing the night before it went public. It left Angus feeling a tad miffed.
Now, a $5bn takeover for AGL has landed, with pledges from billionaire Mike Cannon-Brookes and the tax haven grifters from Brookfield to shut down the entire coal fleet of Australia's biggest polluter in ten years and splash $20bn on renewable energy.
Accidental heroes?
Did anybody tell Angus that he might accidentally meet Australia's emissions targets because somebody else was going to do it for him?
Cannon-Brookes has deftly sidestepped the issue of whether he notified the government at all. The government would welcome a plan to lower energy prices, he said. That's the official line, nice and positive.
Privately, Cannon-Brookes and Brookfield no doubt reckon this is a regime of climate boneheads whose meddling would only wreck their pitch. Why would they get this lot involved?
Both Morrison and his deputy prime minister Barnaby Joyce sledged it yesterday. The Prime Minister wanted coal plants to run to the end of their scheduled life. He was "very committed to sweating those assets" to ensure a reliable supply. The usual stuff to appease the coal and gas lobbies.
Debunking the proposal with his inimitable Barnabyisms, the Deputy Prime Minister bagged wind and solar as unreliable. "Poor people will pay for that problem," he said. Coal, or as he dubbed it, "no-questions-asked-power", was the key to making Australia strong.
Let's not forget these are the people who claim they want "government out of everybody's lives". And here they are already disrupting the private takeover of a company in what they claim to be a free market.
Good for all except the taxman
Yet this is a deal which is good for climate, good for customers, good for AGL shareholders, good for jobs; even good for reliability – as the biggest threat to supply is not wind and solar, it's old coal clunkers near the end of their life.
It ticks every box save one. The financial engineers from Brookfield are infamous tax cheats and the Tax Office might as well wave goodbye to hundreds of millions of dollars in revenue should Brookfield get the green light. AGL, unlike Brookfield, pays income tax.
We will get to the risk of the government blocking the thing shortly. Suffice to say, it needs FIRB, that is, approval by the Foreign Investment Review Board on national interest grounds, and Brookfield is a foreigner.
Then there is the competition regulator ACCC.
As Treasurer Josh Frydenberg only just waved through a $17bn takeover bid by Brookfield for electricity giant Ausnet, there are market domination concerns which the Prime Minister and Treasurer can deploy to block it.
Firstly though to what's at stake. The bumbling crew now running AGL has presided over a 70% fall in the stock price. Hedge funds have been shorting the stock on the basis AGL won't have the cash-flow to service its long-term electricity contracts. In other words, they are slowly going bust.
You can't blame the board though for knocking back the Brookes-Brookfield bid. Takeover merchants rarely show their full hand first up. Their offer was pitched at a mere 5% premium to where AGL's stock had been trading before the announcement. The rule of thumb in takeovers is to offer a premium of 30%. So Peter Botten and his board knocked it back to elicit a higher offer.
For their part, Brookes-Brookfield don't need full 100% of AGL stock, they just want control. They will now get around the major investors to tell them they need enough stock to roll the board. They are likely to get it.
What is at greater risk, is an obstruction from our government of crony capitalists. This is why the Big End of Town is not telling the Coalition what they are doing, except for a quick courtesy call at one minute to midnight. To put it crudely, they don't want them buggering it up.
The funny thing is that they'll find it hard to justify canning the AGL deal, what with all this noise about the "importance of foreign capital" and "getting government out of people's lives".
Snookered on FIRB
On FIRB, they are somewhat snookered. Already, Frydenberg has approved two large Brookfield takeovers, neither of which are in the national interest. He waved through the sale of Healthscope, so now 43 Australian hospitals are controlled by Brookfield in Angus Taylor's tax haven of choice, the Cayman Islands.
Then came the approval for Brookfield to snatch aged-care and retirement-village mob Aveo. They whisked that one off, despite its regulated asset base, to the tax haven of Bermuda.
We are not sure where they are taking Ausnet, which they pounced on in a $17bn mega-bid last year, but Josh has already given them FIRB approval, so that's another slap to the Australian Tax Office which is now unlikely to see any more income tax from Ausnet.
So Josh is snookered. It is hardly in the national interest to have Australia's private hospitals, a chunk of its aged care and now its power grid controlled by private equity sharks, foreign ones at that, but he's waved them through so many times now that such a U-turn on foreign investment would be uncomfortable.
So, like the corporate machinations, the politics of this landmark offer are interesting.
The government will have the coal-and-gas lobby wailing at them now. AGL accounts for 8% of emissions. Gas is almost as toxic for the climate as coal, and no doubt Cannon-Brookes and co plan to axe any AGL gas assets which are not critical.
Overall, the sheer scale of this, if successful, will radically accelerate Australia's decarbonisation. We are talking about a 50% reduction in AGL emissions by 2030 and 100% by 2035. The efficiency in junking this fleet of old coal clunkers will sweep across the power generation landscape, pummelling domestic demand for coal and gas. It brings the end of fossil fuels one vast step closer.
And it is smart of the cuff-linked pirates from Brookfield to tag team with Mike Cannon-Brookes. It gives them a savvy, acceptable face. Yes, they are at the forefront of renewables investment worldwide, experts. But they are also predatory, secretive, and when it comes to the national interest, questionable.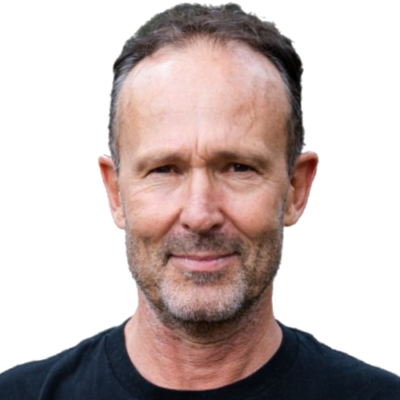 Michael West established Michael West Media in 2016 to focus on journalism of high public interest, particularly the rising power of corporations over democracy. West was formerly a journalist and editor with Fairfax newspapers, a columnist for News Corp and even, once, a stockbroker.