There's little evidence that Australian wine makers are dumping their product, so it appears China's latest threat to slap tariffs on exporters has more to do with diplomatic relations, writes Marcus Reubenstein.
As Australia-China diplomatic relations continue to unravel, Chinese authorities have been quick to add winemakers to their export hit list.
Earlier this year China imposed an 80% tariff on Australian barley and suspended the import licences of four major beef producers, affecting about one-fifth of Australian exports. The issues raised by China in these cases had been floating around for some time.
There doesn't appear to be any background issue relating to these latest allegations, other than Australia-China relations being at an all-time low.
The China Alcoholic Drinks Association, which prompted China's Commerce Ministry investigation, has a vested interest in protecting China's uncompetitive winemakers. It also has a history of lodging complaints with the Chinese government when facing competition from imported wines, having done so in 2012 against European wine producers.
The CEO of one of the 10 Australian wine producers subjected to the anti-dumping investigation says, "It will be very hard for Chinese authorities to find that there has been dumping because I just don't think it's going on."
China's muddled hit list
Australia's four biggest wine exporters to China are now under investigation: Treasury Wine Estates (Penfolds), Australian Vintage Limited (McGuigan Wines), Accolade Wines (Hardys) and Casella Wines (Yellow Tail).
Yellow Tail has been named by Wine Intelligence as the most powerful global wine brand for three years in a row. It's produced by Australia's largest family owned wine company Casella Wines which was founded in 1969.
While the company has not commented publicly, an industry peer with significant business exposure to China says of owner John Casella: "He's one of the most reputable winemakers in Australia. He's not the kind of person who would dump product or manipulate markets. I doubt whether he's ever acted improperly in his life."
Such are the sensitives regarding relations with China that few are willing to speak publicly for fear of inflaming tensions.
The only major Australian wine producer not on the Chinese list is Pernod Ricard, which owns Jacob's Creek wines, but the parent company is French.
Random targets
One industry player has called the list of producers targeted by the Chinese investigation "quite random". "It looks like they identified these companies by looking up names on the internet".
Among the 10 companies is a bulk supplier of wine, South Australian Wine Group, to a number of Chinese-owned wine labels but the company does not sell wine into the retail Chinese market.
The peak industry body Wine Australia has not named the winemakers subject to China's Commerce Ministry investigation, but at least one Chinese website has published a list.
Included on it are seemingly insignificant players, including a small winery and restaurant in Western Australia and a small Tasmanian winery that apparently does not export to China.
Little evidence of price dumping in China
A lot of Australian wine is sold through online channels such as the Alibaba Group-owned Taobao, TMall and JD.com; as well as promoted by social media influencers, who are known in China as KOLs (key opinion leaders).
While some Australian wines are sold online for as little as A$6.50 per bottle, a Shanghai-based Chinese wine distributor who has reviewed prices: "In general, there is nothing out of the ordinary with the pricing of Australian wines, particularly in relation to the major wine brands. They're being sold in line with international market prices."
One South Australian wine producer says, "Every major Australian winemaker's China strategy is built on superior quality and brand premium. It's hard to think that they would start slashing prices on their premium brands, that sends a pretty poor message about your product to Chinese consumers."
Australian wine surpasses France
According to Beijing-based wine writer Jim Boyce, premium pricing underscores Australia's success in China which has seen it take over from France to become China's top imported wines for the first six months of 2020. By value Australian wines claimed 38.2% of the market compared to just 26.3% for the second placed French.
As with most Australian agricultural exports, China pays the best price. In volume, China ranks third, with just over half as much as the UK. Says Boyce: "Again, the numbers underscore China as a lucrative market for Australia more in terms of value than volume."
Over the past five years China has been the world's eighth largest wine producer outproducing the major players of Germany, South Africa, Portugal and New Zealand.
But while China is geographically vast it does not have ideal grape growing conditions, and significant vineyards in such regions as Shandong province, on the north-eastern coast, face considerable risk of heavy rainfall or typhoons destroying crops.
According to one Australian bulk wine producer, some Chinese winemakers are perplexed by Australia's ability to land reasonably priced bulk wine into China. "People who own vines in China are asking what's happening? How can Australian wine arrive in China at half the price and three times the quality of Chinese produced wine?"
While many input costs, particularly labour, are significantly lower in China, Australian wine production technology is far more advanced and Australia's ideal growing conditions deliver a far greater yield from its vines.
Boyce also points out that the volume of Chinese wine production is sometimes overstated if wine is produced in one province but bottled in another. He says some winemakers consolidate externally sourced wine, which has already been accounted for in another province, with their local production volumes.
This "double-counting" distorts the market and makes local producers look less profitable while creating the false impression that it is importers who are distorting the market by dumping product.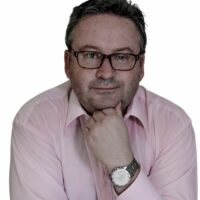 Marcus Reubenstein is an independent journalist with more than twenty years of media experience. He spent five years at Seven News in Sydney and seven years at SBS World News where he was a senior correspondent. As a print journalist he has contributed business stories to most of Australia's major news outlets. Internationally he has worked on assignments for CNN, Eurosport and the Olympic Games Broadcasting Service. He is the founder and editor of China-focussed business website, APAC News.