The Morrison government has gone missing again at a time of crisis and devastation, despite its disaster relief fund brimming with $4.8bn. NSW Premier Dominic Perrottet finally made it to the outskirts of Lismore on the weekend, vowing support, visibly shaken at the magnitude of the devastation. Why the failure of governments to respond in times of crisis, asks resident Robyn Fitzgerald. Why no mention of "climate change"?
I live just outside Alstonville, a little town in northern NSW close to crystalline beaches, waterholes, rainforest and wetlands. Located between Lismore and Ballina, we are just one of many small, close-knit communities witnessing the unmitigated horror and devastation of floods ravaging the northern rivers.
The trauma is palpable, distressing, gruelling and multi-layered. No one and no things have been untouched. Last week people I love huddled in ceilings with their little children as flood waters threatened to swallow them. Friends suffered hypothermia and exhaustion after climbing to the roofs of their homes, having spent hours in the waters, crying out into the night in the hope someone might hear them. Hundreds watched as their beloved pets, horses and whole dairy herds were washed away. This is a community who live with floods in elevated homes, who have historically lifted all their possessions well above all previous flood levels.
The waters had risen too rapidly while people slept, extending well beyond the flood zone. People remain unaccounted for. Homes have been destroyed. Streets are covered in mud, and the stench of flood waters filled with chemicals, petroleum and sump-oil, along with dead carcasses are oppressive. As with the recent fires, where our rainforests burned, the suffering of our wildlife is unimaginable.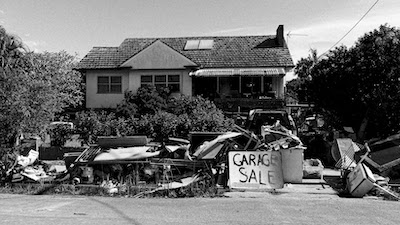 Perhaps even more painful is that this suffering is all so unnecessary. In a world already filled with inequality, the agony of the pandemic and the violence of war, we must humbly see the face of climate change in tragedies such as this. I say humbly, because it is hard to see the face of climate change. Not because it is hidden, but because seeing it requires that we touch, hold and behold (to hold in our deepest being) the searing pain, the sheer terror, the weeping and the heartache of its consequences within the deepest depths of our heart. This includes touching, holding and beholding the heart of the earth, touching its pain.
We must learn from our Aboriginal people dadirri, deep listening and quiet stillness, as it heals our relationship to the land and to each other. The utter simplicity of such a response seems to have been lost in the ravages of climate change denial and political maneuvering.
Tragically, our current leaders are incapable of looking at the face of climate change. Comments a few days ago from the nation's disaster relief agency, the National Resilience and Recovery Agency, blaming people for choosing to live in flood-prone zones are ignorant, the sign of its leaders being unable to be with their own heartache, and so touch the heartache of others. Worse still, this inability to feel compassion adds another layer of trauma to the community who, as I write, are emptying all their possessions onto the streets, burying their relatives and animals, undertaking the immense task of cleaning and rebuilding the town, waiting for climate leadership.
The renowned climate change academic, Karen O'Brien writes that we must make climate change a social and human problem grounded in our deep relationship to nature. We are part of nature, and nature is part of us. Climate change is an invitation into a new way of seeing, a new, yet ancient awareness that our deepest nature is part of an ever-unifying oneness. All mystical traditions over thousands of years have testified to this deep simplicity. As the contemplative philosopher Beatrice Bruteau urges, "we are all one, and that One is unconditioned, unlimited and undefined". Importantly, writes the mystical theologian Kerrie Hide, when we are aware that we are one living being, we can say with creation: "I am the earth, I am the sea. I am the air we breathe."
From this place, we are able to see the face of climate change in the lives of the people and the earth impacted by it from within our hearts and so begin the process of healing, transformation and creating a dynamic, organic harmony between humankind and the earth.
But for now, as the tragedy is still unfolding, may we let ourselves truly grieve and lament the loss and pain of so many and of the earth, and may our crying be heard and felt by all those affected by the floods.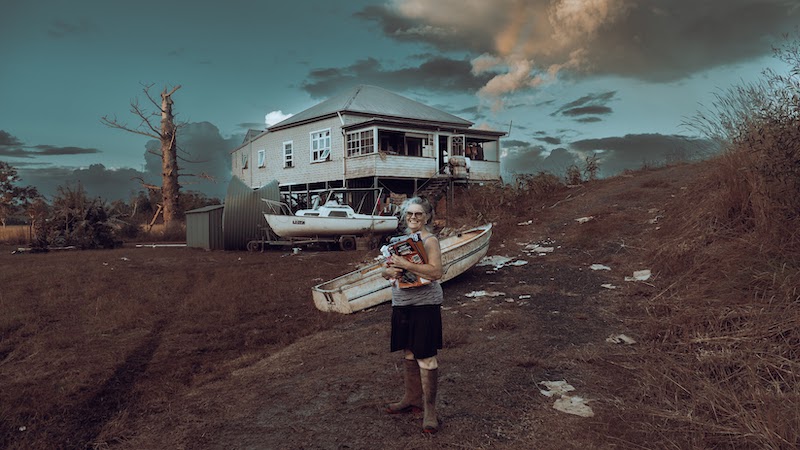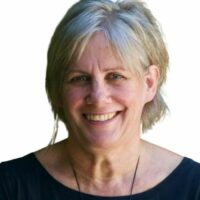 Robyn Fitzgerald lives in northern NSW. She holds a Masters degree in spiritual direction, a PhD in law and runs silent retreats and meditations.