Data published, and quickly updated, by the NSW Department of Health reveals there may have been locally acquired cases in NSW on June 13, four days before "Limousine Man" was recorded as being the Bondi Cluster's "Patient Zero". Callum Foote investigates the mess that is Covid data.
The NSW Government has pointed the finger at "Limousine man" as the alleged case zero for Sydney's lockdown, despite his claims that he couldn't have been, and that he most likely picked up the Delta variant from a café in Bondi Junction.
Data published by the NSW Department of Health on June 26 suggests that "Limousine man" may be right, and that the NSW government have their facts tangled.
This comes after Queensland's Deputy Premier Steven Miles claims that the Federal Government has directed the Bureau of Statistics to stop publishing data on overseas arrivals to Australia after it was revealed that last month 20,000 non-Australians arrived in Australia through hotel quarantine, many of whom were on temporary visas.
The NSW Government publishes data on Covid case numbers on the data.nsw.gov.au website. The data, updated daily, shows official case numbers as well as the postcode and geographical area of where the person lives if they are NSW residents.
NSW Health states that in this dataset the postcode represents the person's usual residential address, not where they may have contracted the virus.
NSW Health also states that cases of Covid in people from overseas and interstate will not have a postcode recorded.
The dataset also records the source of the infection, i.e whether the case was acquired overseas or locally.
According to a dataset that was downloaded on June 26, eight cases of Covid were recorded on June 13. Two of the cases did not indicate "overseas" as the source of infection, suggesting they were locally acquired cases.
The two cases on June 13 were recorded as being from Canterbury-Bankstown and Ryde.
The dataset also shows that as early as 4 June there was an overseas acquired case in postcode 2113, which represents East Ryde, North Ryde, Macquarie Centre, Macquarie Park.
There was another case, also overseas acquired, in 2113 on 9 June. It is likely that both of these cases were picked up in hotel quarantine though MichaelWest Media has not had confirmation.
Five days later, on 9 June, another Covid case, also overseas acquired, was attributed to postcode 2113. It is likely that both these cases were picked up in hotel quarantine though Michael West Media has not had confirmation.
However, you can no longer see this data that was downloaded on June 26. By 28 June, two days later, it was updated.
Now those two Covid cases that the data suggested had been locally acquired had been re-classified as an overseas source of infection. Seven locally acquired cases recorded on the 14 and 15 of June have also been reclassified as overseas arrivals.
The NSW Government has stated the "Limousine" man was tested 'positive' to a saliva test on 15 June, and then positive again to a PCR test the following day and would be included in the numbers on the 17 of June.
Additional reports in the initial days of this outbreak also talked about a "mysterious" case in the Hills district, which may have been a case recorded on the 14 of June whose postcode aligns with the Hills. There is evidence of cases of people who live in the Hills Shire testing positive on 4, 6, and 7 June being infected overseas.
Michael West Media has asked the Department of Health how two cases can be entered into the record as having no known source of infection on 13 June but are suddenly determined as "overseas" transmission 15 days later on June 28.
Gladys Bereijiklian and her media advisor Sean Berry has refused to comment. NSW Health has yet to respond to inquiries.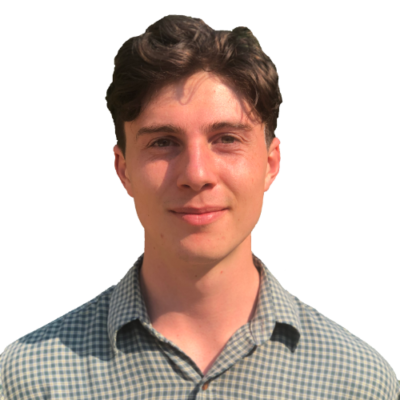 Callum Foote is a journalist and Revolving Doors editor for Michael West Media. He has studied the impact of undue corporate influence over Australian policy decisions and the impact this has on popular interests.