Afghan war crimes whistleblower David McBride has pleaded guilty today. The people who committed the crimes, and the officers who covered them up, remain without charge or investigation. Rex Patrick reports.
David McBride has pleaded guilty to handing over to a journalist classified documents that revealed Australian war crimes in Afghanistan. He remains on bail pending sentencing.
I guess pleading guilty was the right thing for an honest person to do. After you've been denied whistleblower protection, after you've been told your jury would not be allowed to see all the evidence, after you've been told your duty to your country and public interest do not trump obedience with the strict letter of the law, and with the Attorney-General content on letting you face the gallows, what are you left to do?
It's no longer a case of 'the standard you walk past is the standard you accept', rather 'the standard you walk past is the standard you MUST accept'. Calling our wrongdoing seems to have no place in Australia democracy,
This is a dark day for whistleblowing and democracy in Australia.
With no legal protections as a whistleblower, today's outcome was almost inevitable for David McBride – that's why for months parliamentarians, former justices, eminent Australians and members of the community have pleaded with the Attorney-General to intervene.
The Attorney General Mark Dreyfus could have stopped this but refused to. He's hidden behind a coward's shield, suggesting wrongly that he could only intervene in exceptional circumstances.
Mark Dreyfus, whistleblowers and the non-existent circumstances
The result of today's outcome is one brave whistleblower likely behind bars and thousands of prospective whistleblowers lost from the community. 
In just one single moment, whistleblowing in Australia has been shut down.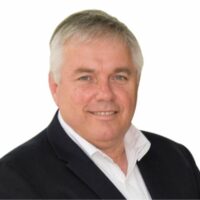 Rex Patrick is a former Senator for South Australia and earlier a submariner in the armed forces. Best known as an anti-corruption and transparency crusader - www.transparencywarrior.com.au.