The role of medical journals is again in the spotlight after
The Lancet
and the
New England Journal of Medicine
retracted studies that raised alarms about the safety of experimental Covid-19 treatments.
Dr Maryanne Demasi
reports.
Medical journals are perceived as the most trusted providers of medical information for doctors, researchers and patients. The journals are generally regarded as an unbiased, reliable source of information about drug interventions.
And for many journals, revenue from pharmaceutical advertising and the purchasing of reprints constitutes a substantial proportion of their income. Concerns about whether drug industry funding is corrupting medical journals has been an ongoing issue.
In 2003, former editor of the BMJ, Dr Richard Smith, recalls the time his journal published a paper about the serious side effects of the anti-inflammatory drug benoxaprofen. He was visited by "three stern men from Eli Lilly, the makers of the drug" who threatened the journal with legal action. The BMJ stood its ground and benoxaprofen was eventually banned as a result of those papers.
Dr Smith penned an article, "Medical journals and pharmaceutical companies: uneasy bedfellows," in which he contended that drug ads were the most discernible way in which pharmaceutical companies exploited medical journals. He suggested that journals and doctors would be better served by keeping drug companies at arm's length.
Information laundering operations
Other high-profile editors were also growing increasingly "queasy" about the influence of the drug industry. In 2004, editor-in-chief of The Lancet, Richard Horton, wrote: "Journals have devolved into information laundering operations for the pharmaceutical industry."
That sentiment was echoed by former editor-in-chief of the New England Journal of Medicine, Marcia Angell, who wrote: "It is simply no longer possible to believe much of the clinical research that is published, or to rely on the judgment of trusted physicians or authoritative medical guidelines."
Websites Research: online advice on medications skewed by Big Pharma funding
Drug ads work
Drug companies advertise in medical journals because it works. Although physicians believe they prescribe based on unbiased evidence, targeted drug ads have been shown to influence prescribing habits.
One study analysed the drug ads of an anti-hypertensive drug in 210 issues of the NEJM between 1985 to 1996 and showed that increased ad frequency was associated with an increase in prescriptions.
Top tiered journals have also been called out for soliciting advertising aimed at drug companies; "Place your ad in the NEJM and make our relationship with the medical community yours," stated one journal notice.
Few medical journals like PLOS Medicine and Emergency Medicine Australasia have taken the courageous step and banned drug company advertising.
Publishers and independence
Concerns have been raised about the co-operation between medical journals and large for-profit publishers such as Springer Nature Elsevier, Wiley, Taylor & Frances and SAGE, to name a few. Some fear the collaborations threaten the journals' independence.
In 2015, the Medical Journal of Australia (MJA) sacked its editor-in-chief Professor Stephen Leeder after he rebuked the decision by its owner – the Australian Medical Association – to outsource the journal's sub-editing and production to an external publishing company, Elsevier.
All but one member of the MJA's editorial advisory committee resigned in solidarity. Several years earlier 2000-2005, Elsevier had been exposed for publishing six "fake" journals that were sponsored by drug companies and made to look like peer-reviewed medical journals, without disclosing the sponsorship.
In 2018, all 10 senior editors of the open-access journal Nutrients resigned. The editor-in-chief Prof Jon Buckley, of the University of South Australia, alleged that the publisher pressured them to accept increasingly more scientific publications of "mediocre quality and importance" for financial reasons — an allegation the publisher denied.
Debate being stymied?
There has been increasing concern that journals may be censoring scientific research and stymieing debate.
In 2004, Leemon McHenry, a lecturer at the California State University, wrote a "review article" about a book that explored the link between antidepressants (SSRIs) and suicidality. Although the link is now widely accepted by regulators, it was a controversial issue at the time.
The review sat with three prestigious journals awaiting publication for nearly two years. The NEJM had accepted the review, but nine months later changed their mind. The Journal of Medical Ethics also accepted the review but three months later McHenry was contacted by the editor saying they had been advised not to publish for fear of libel.
The article was eventually published by a third journal with an Editor's Note, saying that journals might have been as "equally guilty" as the drug industry for stymieing articles critical of drug therapies.
Long delays
More recently, researchers from the Nordic Cochrane Centre have claimed the Springer Nature journal BMC Systematic Reviews deliberately delayed the publication of their research and that it might never have been published had they not threatened to launch legal action.
The researchers submitted two papers in which they had analysed the benefits and harms of the HPV vaccines. The two papers underwent the usual peer-review process and received the tick of approval. But when it came to publishing, the process ground to a halt.
Prof Tom Jefferson, a co-author on the papers, sought an explanation from the journal's editor-in-chief. Dr David Moher responded by email, blaming the publisher, Springer Nature. "The delay is a substantial embarrassment… We have experienced some internal issues at Springer Nature," he wrote.
In a statement, Springer Nature expressed regret over the delays and explained that a "critical commentary" of the two papers, along with a "further legal review", had hampered efforts to publish in a timely manner.
Obstacles to publication
Prof Peter Gøtzsche, the paper's third co-author, believes it was about censoring the research. "The medical publishing system is broken. There are far too many financial connections between big publishers and big pharma," he said. "The system doesn't ensure that solid research which goes against financial interests can get published without any major obstacles."
Eventually the papers were published with an accompanying paragraph explaining that the research by Jørgensen and colleagues had reached "conclusions about the HPV vaccine that are contrary to current thought".
When asked whether it had any financial conflicts of interest, Springer Nature strenuously denied any external influence on its decision-making process.
"All of the decisions made during the handling of these manuscripts through to publication were focused on the integrity of the scientific record," it wrote in a statement.
When pressed on whether it accepted funding from the drug industry, Springer Nature stated: "With a company the size of Springer Nature it is difficult to know for certain whether any of our advertisers, authors and subscribers are associated with the pharmaceutical industry, or manufacturers of the HPV vaccine or other HPV therapies."
All three editors-in-chief of BMC Systematic Reviews have since announced they are stepping down, according to the journal's website, but none has responded to numerous requests for comment about reasons for their exit.
Disclosure: Dr Demasi has carried out research for the Nordic Cochrane Centre. She is an investigative medical journalist and Deputy Director of the Institute of Scientific Freedom.
———————-
Dietitians Backslide – dump corporate sponsorships, invite ads instead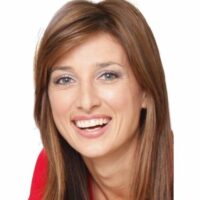 Dr Maryanne Demasi is an investigative medical reporter with a PhD in Rheumatology. She has done a number of important stories for michaelwest.com.au including investigations into the infiltration of the medical profession by processed food companies and the over-prescription of statins.