As secretive Liberal Party donors line up for the privatisation of Australia's visa processing, the deal has now been held up and may require new legislation to pass both houses of Parliament. Michael Sainsbury reports.
The timeline for the Australian government's controversial $1 billion plus visa processing privatization project has been blown out by at least six months. The latest hitch is that a private contract will require new legislation that could be blocked in the Senate or even the lower house.
This could kill the potential project unless the Government works on ways around the need for fresh laws.
Former Department of Immigration deputy secretary Abul Rivzi told Michael West Media:
"The incoming government brief makes clear legislation is required to implement privatisation.

"DHA may be looking for legally innovative ways to avoid legislation. That may turn out to be both difficult and legally risky. The Constitution requires all government revenue to be deposited in a single consolidated revenue fund unless there is legislation to the contrary. At present, all visa application charge revenue goes to consolidated revenue,"
A decision on the contract was due to be announced by the end of October 2019 with services from the new, Global Digital Platform due to commence in early 2021.
The consortium thought to be favoured for the contract is Australian Visa Processing Pty Ltd. Shareholders include Pacific Blue Capital, where friend and political advisor to Scott Morrison Scott Briggs is a director. Its other shareholders include fruit and veggie moguls the Tripodina Family, executives and companies associated with James Packer; Qantas and NAB, and an opaque Sydney property group, Toga Investments  — as well as a gaggle of executives and advisors from the big end of town.
Mate Versus Mate:
Is Scott Briggs Scott Morrison mate Liberal staffer News Corp lobbyist & Packer empire crisis consultant front-runner to win Government's billion dollar privatisation of visa system excerpt https://t.co/xxlX4DQXQM @MichaelWestBiz pic.twitter.com/CUUXS9LzD3

— lynlinking (@lynlinking) August 13, 2019
The other shortlisted bidder is an alliance between Australia Post, whose board is stacked with Liberal Party mates and global technology outsourcing giant Accenture — a multinational that largely avoids paying any tax in Australia, despite securing billions of dollars in government contacts to date. All parties involved in the tender have declined to comment on the technology or process involved.
Scott Morrison and Immigration Minister David Coleman, who was once a colleague of Briggs at Nine Entertainment, have had to recuse themselves from any Cabinet vote on the project. This has left the project in the hands of Home Affairs Minister Peter Dutton and his outspoken departmental secretary Mike Pezzullo, widely seen as the most powerful bureaucrat in Canberra. Last year Pezzullo controversially said that his "personal" preference was for the project to be privately operated, despite the vast majority of experts rejecting the plan in government submissions.
"No business case", "secrecy", "grave concerns". But on the bright side Peter Dutton reckons privatising Australia's visa system is a good idea https://t.co/XWzNcGLs0X#auspol @sainsburychina

— 💧Michael West (@MichaelWestBiz) October 22, 2019
Rivzi has said that the already tight timetable is now impossible, even if a contract was inked tomorrow. Despite the delay, a spokesman for the Department of Home Affairs, which runs visa processing, confirmed with with Michael West Media the October date as "being on track"  only weeks before the intended announcement. The Department of Home Affairs (DHA) website still states that an announcement would be made "in October 2019″.
Australia's current visa system uses more than 50 different technology systems, two of which are more than 25 years old, Home Affairs has said. It is now more than two and a half years since consultation on a new visa process began. In November 2019, it revealed that it had already spent $80 million on the new process before handing out the contract.
The media division of the DHA did not respond to emailed questions about the delay.
The main problem with the delay appears to be advice from the Department of Home Affairs to the incoming Morrison Government. As part of the bureaucracies legally-required incoming Government Brief, the Global Digital Platform would probably require new legislation to hand over visa processing to the private sector.
"The Department will retain responsibility for business rules that determine what the platform does, and accountability for sovereign functions including decision-making, security and risk assessment," the briefing said.
"The commercial model resulting in the platform being self-funded via collection of fees and taxes by the successful tenderer on behalf of the Commonwealth will likely require new supporting legislation."
It has also emerged that Pacific Blue Capital has donated $133,000 to the Liberal Party since late 2017, $90,000 of which donated between November 2018 and February last year. The company is majority owned by the Tripodinas with Briggs and a former New South Wales Liberal Party deputy state director the other shareholder.
There was also a $165,000 donation made to the Liberal Party initially credited to Southern Strategy, a consultancy created by Briggs. The party now claims the donation was never made. The Australian Electoral Commission is investigating and the Australian Labor Party has referred the matter to the Standing Committee on Electoral Matters.
Senate opposition to privatisation
The Government's main problem is in the Senate where Labor, the Greens and Centre Alliance have all asserted their opposition to the scheme. Labor went to the May 2019 election promising to halt the process and the Greens have always been implacably opposed.
But the Government can pass legislation if it gains the support of Pauline Hanson and Jacqui Lambie.
It was widely rumoured that Lambie was against the deal. But while she has form in doing secret deals with the Government (after providing the swing vote to overturn Medevac legislation), she has recently stepped up her criticism of the Government.
Government may now have a secondary problem within the House of Representatives, where a group of breakaway National Party MPs has threatened to cross the floor on legislation they do not agree with. The group is led by former leader Barnaby Joyce, who last week made an unsuccessful bid to oust the party's current leader and Deputy Prime Minister Michael McCormack .
The group demonstrated their power on February 8, when they joined with Labor and other cross benchers to install disaffected LNP MP, Llew O'Brien, as Deputy Speaker of the House.
Adding to widespread concerns about the project which already includes jobs losses and the handing of sensitive personal information to a private company, a similar project in the United Kingdom where VFS Global, a private firm, was contracted by the government to manage overseas visa processes, has received thousands of complaints. The UK Home Office is now facing an investigation by the complaints watchdog.
—————-
Watch out #auspol they're at it again, jobs for mates but those on #Newstart #AgedPension can go hungry! Scomo's mate's mate and the billion-dollar privatisation of Australia's visa system https://t.co/vpBgWcsJml via @MichaelWestBiz — casandra angela (@ashamedaustrali) September 2, 2019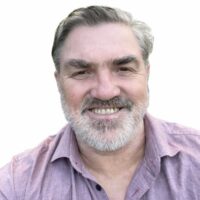 Michael Sainsbury is a former China correspondent who has lived and worked across North, Southeast and South Asia for 11 years. Now based in regional Australia, he has more than 25 years' experience writing about business, politics and human rights in Australia and the Indo-Pacific. He has worked for News Corp, Fairfax, Nikkei and a range of independent media outlets and has won multiple awards in Australia and Asia for his reporting. He is a fierce believer in the importance of independent media.