The Commonwealth Bank is pursuing 84-year-old widow Wilma Shannon through the courts to recover money it claims is owed by her son, even though she and her husband had never been customers of the bank.
"I don't really know (why they are pursuing me)," Mrs Shannon told michaelwest.com.au. "I've never banked with the Commonwealth, neither did my husband. It was too much for Dal (the husband). He's passed away with the stress of it".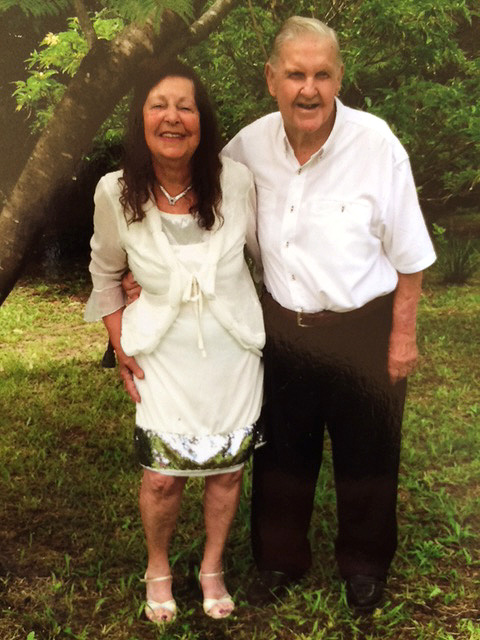 Hard on the heels of revelations this week that the bank paid its chief executive Ian Narev $12.3 million last year, this further news of predatory behaviour by the banks will hardly diminish the pressure on the government to agree to a royal commission into the banks.
Mrs Shannon, a widow from Newcastle on the mid north coast of NSW, is the executor of her husband's estate and the bank is investigating the estate to establish whether loans provided by her husband, deceased property developer Dallas Shannon, to his son Geoff Shannon were bona fide.
The vigour with which the CBA is stalking Geoff Shannon is no surprise. He is the man behind Unhappy Banking, a dispute resolution outfit which negotiates with the banks on behalf of disgruntled borrowers. Shannon is also one of the property developers whose loans were abruptly called in when CBA took over BankWest during the financial crisis. He has been in dispute with the bank since and is now preparing a class action claim with more than 60 former BankWest clients aboard.
Shannon says the bank has gone too far by suing his mother and claims "they are not doing it for the money".
"The bank isn't interested in the money. They are interested in discrediting the Shannon name and keeping me in bankruptcy. That's all. To bankrupt me wasn't enough. I have been bankrupt for three years now and even after bankrupting me they began further proceedings.
"My father died in April 2014 and we thought that would be the end of it but it wasn't. They then pursued my mother who is the executor of his estate. They have never banked with the bank or supplied any guarantees. Their only connection is that they are my parents.
In response to questions about the matter, the CBA provided this statement:
"We seek to engage customers early when they face financial difficulty to discuss their options and to work through any hurdles that may arise in meeting their obligations. Commonwealth Bank and Bankwest have been engaged in legal proceedings with Mr Geoff Shannon for a number of years. In 2013, the Supreme Court of New South Wales ruled in Commonwealth Bank's favour, finding that Mr Shannon owed the bank more than $8 million.
"The current proceedings before the Supreme Court of New South Wales are connected to broader matters between the bank and Mr Shannon and with respect to the court process, it is not appropriate for us to comment further at this time."
In the earlier court proceedings referred to in the bank's statement above, Geoff Shannon had represented himself against Senior Counsel, junior counsel and another five bank lawyers. Having managed to strike out six prior claims against him, Shannon lost the seventh claim by the bank in August 2013 – an action to recover $8 million – amid claims that he was an unreliable witness.
In his findings the judge noted: "I'm not prepared to make a finding that Mr Shannon gave deliberately dishonest witness before me. However …. I would certainly go as far as to say he was a most unreliable witness as to recollection of events.
"I observe that he was hospitalised in the middle of the hearing and I am satisfied that he suffered during that period at least with severe stress requiring hospitalisation (having) conducted almost the entirety of the proceedings unrepresented."
Following this multi-million-dollar trial in 2013, the bank brought further proceedings to remove Shannon's own appointed trustee and replace him with insolvency gun Max Prentice of BPS Recovery as Shannon's trustee in bankruptcy.
They were able to do this because Geoff Shannon's lawyer at the time had failed to advise his client of court directions.
CBA had already been pursuing Shannon's father since July that year, trying to set aside the judgements of the debts owed by his son (Shannon senior had lent his son money before the financial crisis to do property developments). The bank's position was that it was the bank itself, rather than Dallas Shannon, who was Geoff Shannon's largest creditor, so it sought to investigate these loans.
After Dallas Shannon died, proceedings were amended to include Wilma Shannon on behalf of her deceased husband. The trial over the Shannon estate is laid down for December, even though both Wilma Shannon and Geoff Shannon have both agreed to set aside the judgements between Dallas Shannon and his son.
"We have agreed as per their court orders in order to end the matter but they want to keep proceedings going," Shannon said this week.
Max Prentice, the man who famously pursued 1980s entrepreneur Christopher Skase all the way to Spain, has also recommended in a creditors' meeting that the bank should accept the Shannon offer to bring proceedings against Mrs Shannon to an end and discharge her son from bankruptcy.
However, as Max Prentice confirmed yesterday, the bank has requested a quote from BPS Recovery to continue with the investigation into the estate of the Shannons.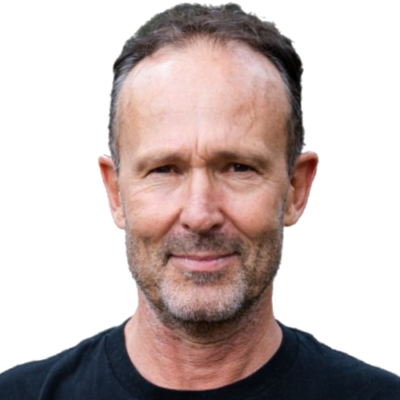 Michael West established michaelwest.com.au to focus on journalism of high public interest, particularly the rising power of corporations over democracy. Formerly a journalist and editor at Fairfax newspapers and a columnist at News Corp, West was appointed Adjunct Associate Professor at the University of Sydney's School of Social and Political Sciences.