We know there is a problem: some of the biggest names in Australian finance – Commonwealth Bank, Macquarie and now National Australia bank – have routinely dudded their customers.
We also know that, without leaks from whistleblowers and investigations by the press, the Australian people would have been kept in the dark about these scandals. There would have been more bad behaviour, more victims. We know now that the corporate regulator allowed NAB to "review" and amend a press release about the scandal prior to publication, a luxury not afforded lesser organisations.
We know from last year's Senate inquiry into the Australian Securities & Investments Commission that, undisclosed to the public, people from NAB's wealth management business MLC have been working at the regulator on secondment, formulating policies and laws which are in the interests of the banks.
We know this because former ASIC lawyer James Wheeldon provided documents and intimate detail to the Senate on this very matter.
What we don't know is the extent of the secondments. Who and how many people from the banks and their big legal and accounting advisory firms are involved?
This is clearly an issue for all government agencies. If executives of Hancock Prospecting, Fortescue Metals Group or BHP are ensconced at the WA Department of Mines and Petroleum, the public ought to know about it. If lawyers from Woolworths and Caltex are having a stint at the ACCC, attending policy meetings that affect their employers, the public ought to know about it.
Mr Wheeldon, now the Labor candidate in the blue-chip seat of North Sydney (and running hard on corporate integrity and reform) says there is an urgent need for transparency on secondments.
"We know that ASIC has a policy of allowing bank employees and bank lobbyists to sit at a desk in ASIC, to work on ASIC projects, to read ASIC emails and sensitive internal correspondence, to supervise the work of ASIC lawyers, and to report back to their employers – the banks – about what they observe," says Wheeldon.
"When I worked at ASIC as a lawyer, I was required to report to a more senior lawyer who was an employee of MLC [NAB], even as we were working on ASIC's response to lobbying by MLC itself to have ASIC change the law to benefit MLC. I would not have believed it if I had not seen it with my own eyes."
"That MLC lawyer was on "secondment" to ASIC. When his secondment finished, his desk at ASIC was filled by another MLC lawyer."
ASIC chairman Greg Medcraft told the Senate last year there was nothing wrong with this sort of arrangement – but the commission is yet to disclose any information about the number of bank employees and lobbyists who have been seconded to ASIC over the years or the roles they have performed. The only reason there is any public knowledge of these cosy arrangements is because Wheeldon put them in the public domain.
"There is strong evidence," he says, "of systemic failings on the part of major Australian institutions – the banks – as well as the government agency charged with regulating those institutions, namely ASIC. These systemic failings have adversely affected millions of ordinary Australians."
These are grounds for a Royal Commission he says, one which should specifically inquire into the nature of the relationship between ASIC and the banks and bank lobbyists, and whether the banks have been given access to ASIC that has allowed them to pervert proper regulatory process.
Moreover, the insolvency division at the regulator is also very close to the insolvency industry, something also outed in these pages. In ASIC's defence, secondments probably occur throughout government and there may be a case for them; boosting resources and expertise and so forth.
Again, disclosure is the key.
Although ASIC assured the Senate last year that the NAB employee "did not have a role" in ASIC's Regulatory Policy Group, the most senior policy making body within the regulator, Fairfax Media has viewed emails indicating that, contrary to these assurances, the person did attend RPG meetings. In fact, on one occasion, ASIC's senior policy staff were informed by email that he would be "attending an important planning meeting with his employer next Monday and Tuesday", but would be back at ASIC "for the RPG meeting next Wednesday".
To quote one 2005 email from the head of the RPG branch: "As you may recall it's [name withheld]'s last day on Thursday – he's heading back to the MLC.  It's been really great having [name withheld] here and we're really going to miss him.
"But, in his place, we're getting [name withheld] for the next six  months, also from the MLC.  [Name withheld] has expertise in managed investments, so it will be great to have him on board.  He joins the Sydney team on the Tuesday after Easter."
ASIC did finally publish its policy on secondments on July 25, but this relates only to outbound secondments, that is, ASIC employees going to other organisations.
It says nothing about "policies and safeguards" applicable to inbound secondees, and the identities of inbound secondees has never been disclosed.
The only information ever given to the public about ASIC's use of inbound secondees was the information Wheeldon provided to the Senate. ASIC to this day has failed to respond properly to Wheeldon's testimony.
Finally, in the wake of the latest revelations surrounding NAB, we know that there is now evidence of forgery at two of Australia's biggest banks and largest private institutions, NAB and CBA. No punitive action has arisen in either case.
Also, on the ABC's Four Corners show last night, claims were aired of widespread forgery by employment agencies to rort government payouts.
Typically, these sorts of serious allegations do not make it into the media until whistle-blowers and concerned citizens first try to get the attention of regulators, then fail. Due to the spectre of legal ramifications, the media does not air this sort of thing without rigorous legal advice. You can take it therefore that there is substance to such claims and that it is a fair call that the systemic problems which remain unreported, run deeper.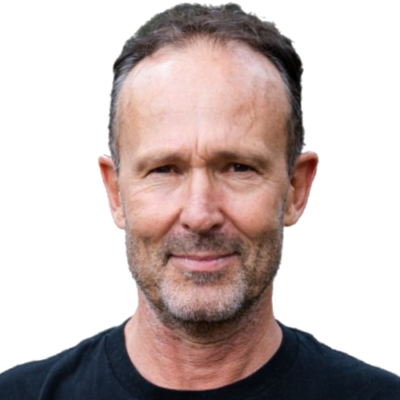 Michael West established michaelwest.com.au to focus on journalism of high public interest, particularly the rising power of corporations over democracy. Formerly a journalist and editor at Fairfax newspapers and a columnist at News Corp, West was appointed Adjunct Associate Professor at the University of Sydney's School of Social and Political Sciences. You can follow Michael on Twitter @MichaelWestBiz.