Like the muddy hand from the grave, Macquarie is suddenly circling Sydney Airport again. Michael West reports on the ultimate circus of privatisation, where Macquarie pillaged the most prized asset in Australia, the unregulated monopoly which is this country's gateway to the world, and is shaping up to do it again.
Is it a dark comedy? Sydney Airport was privatised twenty years ago. It was sold to Macquarie Bank which ripped out billions in fees and structured the thing so it didn't pay tax for twenty years; then flogged it for an Homeric profit. 
And now, the Maccas crew is back, sniffing about, once again, plotting a takeover bid for this prince of assets.
No, it's not a dark comedy, nor a sick joke. It is merely another grotesque chapter in the story of privatisation and regulation in Australia.
What a prize is Sydney Airport for the winning bidder! There are two of them, or at least two kicking the tyres.
It makes sense. In fact this is a harbinger for the rash of takeovers and industry rationalisation which is surely coming, as the cashed-up pounce on the bashed-up.
Covid has not been kind to Sydney's glittering gateway to the world, nor any airport anywhere for that matter; but we are talking about an unregulated monopoly here. The king of investments. It can charge what it likes, and it does. Try getting a park.
Hence the $22 billion price tag proposed by the IFM consortium of super-fund investors and and private equity vultures out of the US, a putative offer which Macquarie is said to be trumping.
The conundrum for the directors of Sydney Airport Holdings, those who preside over the fate of the airport, led by ubiquitous chairman David Gonski, is that even the lower bid by IFM has been pitched at a 42% premium to Sydney Airport's share price.
As the rule of thumb in takeovers is to pitch your offer at a 30% premium to the prevailing share price, this is a knock-out bid now potentially to be knocked out by Macquarie. It is shaping as a duel.
The pandemic had put the Sydney Airport stock price on its knees and, begging bowl out, airport management ran to the Government and raked in millions of dollars in public subsidies via JobKeeper. Now the vultures have suddenly bobbed along before the pandemic ends with their el cheapo, albeit highly alluring, $22 billion takeover pitches.
Are Gonski and his Airport directors acting in good faith by knocking back these opportunistic offers? To do so would see the stock price fall. To accept an offer though, particularly the Macquarie bid, would see the prized asset pillaged once again, the public denuded bonus-hungry bankers.
Here is the circus of privatisation perfectly enshrined in a Sydney Airport timeline:
2002: PM John Howard flogs Sydney Airport to Macquarie Bank for $6bn. Macbank pays for it with mountains of debt and other peoples' money. Swiftly, it swaps the equity for more debt, appoints itself manager.
2003: Since they privatised it with no regulator to police any rapacious activities, such as charging what surely must have been the highest car parking fees in the world, Macquarie jacked up the fees, including terminal charges to airlines, anything it could. And loaded in ever more debt to turbocharge profits.
2006: By now, the bankers had pretty much got their $6bn back. Roughly four years it took. After gouging $1bn in fees in four years, Macquarie had returned $2bn of equity to investors. "They don't call him Nick Moore for nothing," was the gag behind the scenes, in hallowed reference to their most famed deal-doer, later to become chief executive the genius Nicholas Moore.
2009: Outrage about Macquarie's high-octane fees led to calls for the bankers to be ousted as managers of Sydney Airport. They even charged a $345 million "separation fee" when they lost the management rights. "Freedom fees" they were dubbed.
In layman's terms, they were saying, okay we've stung you stakeholders good and hard but, if you want to get rid of us, freedom from Macquarie will cost you $345m.
2014: Sydney won the gong for Australia's worst airport. Sometime after this, the Tax Office goes after it for tax dodging.
2020: Another six years of enormous profits and zero tax, then kaboom, Covid brings air traffic to a standstill. Sydney Airport, with its $10bn in debt, puts its paws out for JobKeeper. Naturally.
2021: On the drip of government subsidies, Sydney Airport fields a takeover offer from funds management colossus IFM, which teamed up with private equity vultures from overseas.
A short time later, Macquarie bobs up again with unsourced media stories that it was tinkering with the idea of another bid, a rival bid to IFM. 
When they pounced on this thing 20 years ago, Macquarie structured it as a byzantinely complex triple-stapled-trust structure. Being a stapled thingy meant the losses were stuffed into the company and the profits into the trust. Trusts don't pay tax, so Sydney Airport unit-holders had to pay the tax – even Macquarie's clients and investors in Bermuda and Cayman Islands – at their marginal rates. Zero.
Severe debt levels and a few other lurks ensured there was no tax paid too, just in case.
Moral of the story? Privatisation mostly ends in failure, failure to deliver efficiency and value to the owners of the assets, the public. Conversely, it delivers gargantuan profits to bankers and professional investors. Sydney Airport is the quintessential case: pillaged by cuff-linked buccaneers who favoured their own richness over stewardship of the asset, the result is a congested, expensive, often inefficient airport.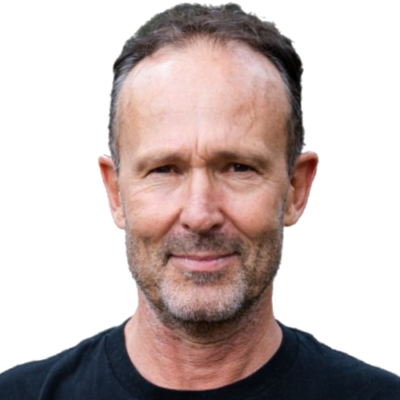 Michael West established michaelwest.com.au to focus on journalism of high public interest, particularly the rising power of corporations over democracy. Formerly a journalist and editor at Fairfax newspapers and a columnist at News Corp, West was appointed Adjunct Associate Professor at the University of Sydney's School of Social and Political Sciences.